When:
Start: Thursday, June 8, 2017 at 9 a.m.
End: Friday, June 9, 2017 at 5 p.m.
Where:
Copley Formal Lounge, Georgetown University Main Campus
37th and O Streets, NW
Washington, District of Columbia, United States 20057
Add to Calendar
2017-06-08 09:00
2017-06-09 17:00
America/New_York
Search Inside Yourself
Search Inside Yourself (SIY), the leadership training program born at Google and backed by brain science, is coming June 8-9 to Georgetown University. Georgetown's Institute for Transformational Leadership is offering the program again after three successful engagements in 2013, 2015, and 2016. This two-day program introduces professionals to advanced mindfulness techniques that develop adaptive leadership skills, build evolutionary teams and optimize organizations from the inside out. Participants can expect to enhance mental fitness and clarity, reduce stress responses, enhance creativity, develop greater self-awareness and emotional intelligence, develop better communication and decision-making skills, and experience greater overall wellbeing. Since its inception in 2012, Search Inside Yourself Leadership Institute (SIYLI) has brought the SIY program out of Google and into influential corporations like Genentech and Plantronics, bringing mindfulness and attention training to professionals. Google's Executive Chairman Eric Schmidt hails, "This… course represents one of the greatest aspects of Google's culture--that one individual with a great idea can really change the world."  "The response to the class was outstanding," said Plantronics Chief Strategy Officer Barry Margerum about the program offered to employees in his organization. "I have had a great many people thank me for bringing the class to Plantronics.  'A class like none other', 'lifelong skills for both their business and personal lives' and 'life changing' were some of the comments I received." The course is highly interactive and trains people to optimize performance, train motivational skills and increase well-being. Each session is approximately one-third content and two-thirds skill training. Skill training consists of individual, dyadic and group exercise including mindfulness and attention training, active listening with verbal feedback, writing exercise and emotion regulation. Students, faculty, and staff: Use your Georgetown email and receive a 20% discount on registration.  
Copley Formal Lounge, Georgetown University Main Campus , 37th and O Streets, NW Washington, District of Columbia, United States 20057
MM/DD/YYYY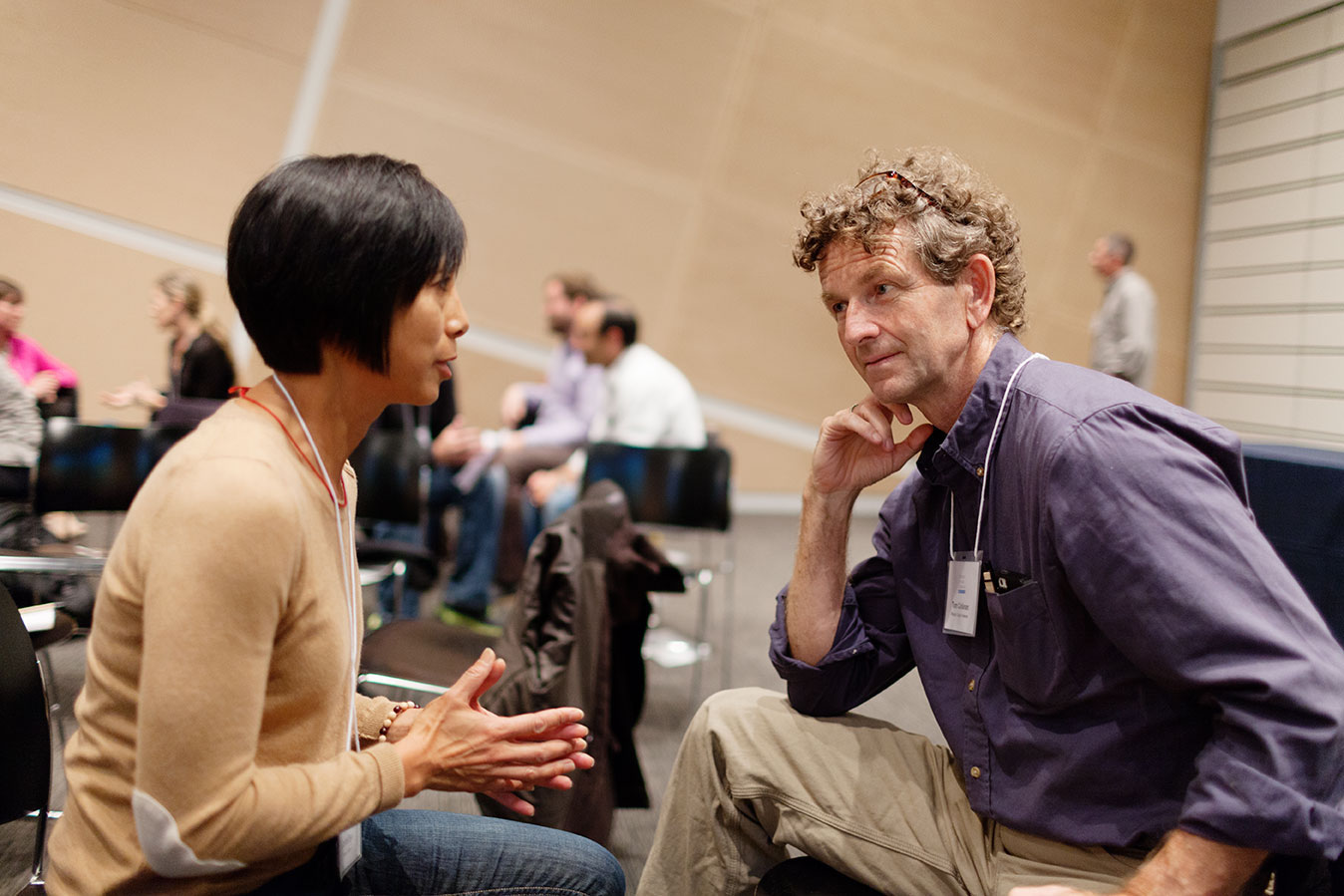 ---
Search Inside Yourself (SIY), the leadership training program born at Google and backed by brain science, is coming June 8-9 to Georgetown University. Georgetown's Institute for Transformational Leadership is offering the program again after three successful engagements in 2013, 2015, and 2016.
This two-day program introduces professionals to advanced mindfulness techniques that develop adaptive leadership skills, build evolutionary teams and optimize organizations from the inside out. Participants can expect to enhance mental fitness and clarity, reduce stress responses, enhance creativity, develop greater self-awareness and emotional intelligence, develop better communication and decision-making skills, and experience greater overall wellbeing.
Since its inception in 2012, Search Inside Yourself Leadership Institute (SIYLI) has brought the SIY program out of Google and into influential corporations like Genentech and Plantronics, bringing mindfulness and attention training to professionals.
Google's Executive Chairman Eric Schmidt hails, "This… course represents one of the greatest aspects of Google's culture--that one individual with a great idea can really change the world."
"The response to the class was outstanding," said Plantronics Chief Strategy Officer Barry Margerum about the program offered to employees in his organization. "I have had a great many people thank me for bringing the class to Plantronics. 'A class like none other', 'lifelong skills for both their business and personal lives' and 'life changing' were some of the comments I received."
The course is highly interactive and trains people to optimize performance, train motivational skills and increase well-being. Each session is approximately one-third content and two-thirds skill training. Skill training consists of individual, dyadic and group exercise including mindfulness and attention training, active listening with verbal feedback, writing exercise and emotion regulation.
---
Students, faculty, and staff: Use your Georgetown email and receive a 20% discount on registration.
---