Meet the Advisors
Tom Manatos
SWP Internship Advisor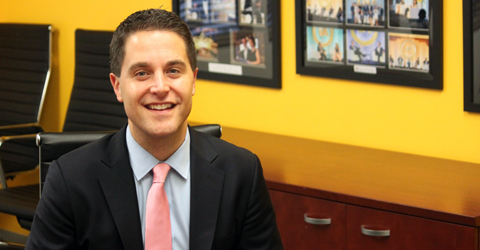 Tom Manatos is the Senior Advisor to the Chair, Rep. Debbie Wasserman Schultz at the Democratic National Committee (DNC). Tom handles Members of Congress, Senators and elected officials for the Chair of the DNC. Before his position at the DNC, Tom spent over 9 years with Speaker Pelosi both in the Speaker's office and the Minority Leader's office. Most recently Tom was the Senior Advisor for the Member Services as well as Outreach Advisor for young Americans to Democratic Leader Nancy Pelosi. Prior to his duties in the Member Services department, Tom was the National Trip Director and Director of Advance for Speaker Pelosi. Prior to his time with Speaker Pelosi, Tom served as acting Deputy Press Secretary for Senator Paul S. Sarbanes of Maryland and was an advance desk at the Gore/Lieberman national campaign headquarters in Nashville, Tennessee. Tom was born and raised in the Washington, D.C. area in Bethesda, Maryland and attended Cornell University in Ithaca, New York. He obtained his masters degree in government from Johns Hopkins University in the Spring of 2010.
---
Matt Langston
SWP Internship Advisor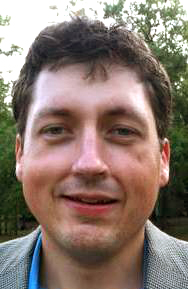 Matt Langston has extensive experience with political campaigns, higher education, and event management. He currently works as a Consultant for Front Line Strategies, a political consulting and media relations firm, in Tallahassee, Florida. Matt works directly with political and corporate clients to develop strategy, media relations, and grassroots advocacy.
In 2010, he was appointed as the Director of Transition for Senator-elect Ron Johnson managing a 3.1 million dollar budget, staff, and constituent services as well as organizing the media. He also managed all events, travel, and press for the successful Ron Johnson for U.S. Senate campaign who challenged and defeated four-term Senator Russ Feingold in Wisconsin.
Langston was also responsible for many large presidential and campaign events. He worked on advance teams for the John McCain for President Campaign in 2008. He was an advisor to the Communications Director at the 2008 Republican National Convention, a role which included all logistical oversight and event management.
In addition, Langston has managed, planned, and executed events both nationally and internationally. As a federal employee with the Department of Housing and Urban Development and subsequently with the Department of the Treasury, he has coordinated major international conferences for the U.S. Government's participation and was responsible for all the production, media, and attendees for these meetings.
Langston was the lead project manager for the following: the G-­‐20 Meetings in South Africa; the G-­‐7/IMF/ World Bank Financial Leaders Spring and Fall Meetings in Washington, D.C.; the Strategic Economic Dialogues with China in Washington, D.C and Beijing, China; and the Regional Finance Ministers Meeting in Montevideo, Uruguay.
Langston is also a Public Affairs consultant for Georgetown University's School of Continuing Education – Executive Education Program. He is regularly called upon by campaigns and businesses to help plan strategy, communications, and manage their operations. He is a graduate from Baylor University and holds a master's degree from Florida State University in Political Science.
---
Loretta Greene
SWP Internship Advisor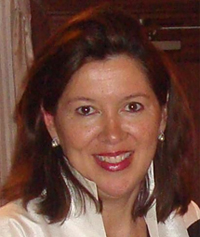 Loretta Solon Greene serves as Internship Advisor for the Semester in Washington Program. She is founder of the Washington, DC-based global consulting company Greene Strategy, specializing in international trade issues, commercial diplomacy and governmental affairs. Her years of experience in the nation's capitol, spanning the White House, federal agencies, and congressional offices, give her unique political insights and capabilities. In another role, she serves on the Senior Advisory Board to the Diplomatic Courier, a global affairs magazine that connects the diplomatic and policy leadership to the next generation of leaders in diplomacy and foreign policy. Green has also served as a consultant to the World Bank Group for their Leadership and Organizational Effectiveness Programs in 2012.
Greene's most recent projects have been her collaboration with Georgetown University where she served as Senior Advisor for the Georgetown Global Education Institute. Prior to launching Greene Strategy, Ms. Greene served as the Director of International Trade Association Affairs for Commercial Service at the US Department of Commerce's International Trade Administration (ITA). Ms. Greene was the liaison to scores of trade industry groups concerned with critical export and free trade agreement issues.
Before the Department of Commerce, Ms Greene served at the US Department of Housing and Urban Development (HUD) as the Deputy Assistant Secretary for Intergovernmental Affairs in the Office of Congressional and Intergovernmental Relations. Her portfolio focused on issues of importance to Governors, Mayors and Housing Industry groups on behalf of the Secretary's Office. While at HUD, she served on the President's Task Force on Puerto Rico's Status. Earlier, Ms. Greene served at the US Agency for International Development in the department of Legislation and Public Affairs. She was also Public Liaison Officer for the Diplomatic Corp on the 2001 Presidential Inaugural Committee.
Ms. Greene has a diverse background in public policy, politics and public relations. She has a passion for philanthropy and special events. Of special note is her service as the US Committee Co-Chair for The Queen's Golden Jubilee, "All the Queen's Horses Salute", held at Windsor Castle in May, 2002. She is a former member of the Wilson Council, the private sector advisory group for the Woodrow Wilson International Center for Scholars. She currently serves as a member of the Board of the Texas State Society.
Ms. Greene is a native of Dallas, Texas, where she was educated at Ursuline Academy. She holds a BA in Political Science from Hollins University in Roanoke, Virginia.
---
Mary Anne Sharer
SWP Internship Advisor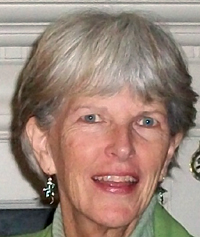 Mary Anne Sharer has many years of experience in graduate management education. She served as Assistant Dean and Director of the Executive MBA programs at Georgetown University; Director of the MBA Program at the University of Maryland; and Associate Dean and Director of the MBA Programmes at London Business School, UK -- as well as holding similar positions in other business schools. She also served as chairman of the board of the Graduate Management Admission Council.
Mary Anne was the founding director of the St. Albans School of Public Service in Washington, DC and was the Vice-President of the Morino Institute which served and encouraged internet entrepreneurship in the Washington, DC, area. In addition, she was a member of Women Angels, an investment group in Washington. She has served on a number of advisory boards, including the School for Ethical and Global Leadership in Washington.