Fostering Innovation for the Global Hosts of Tomorrow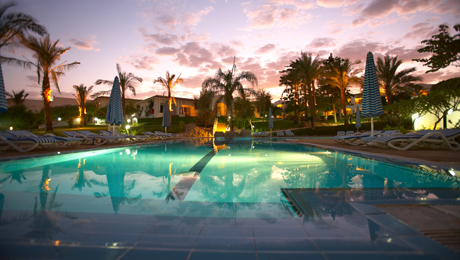 ---
Facing an ever-evolving set of challenges, from expanding customer segments to emerging trends and brand saturation, hospitality has a growing need for innovative leaders who can guide the industry forward. Georgetown's Master of Professional Studies in Hospitality Management primes students to become these future leaders, offering a creative and hands-on curriculum immersed in a global perspective. Students gain a comprehensive understanding of hospitality while taking part in cutting-edge projects, gaining experience through unique internship opportunities, and exploring the diverse sectors at the heart of this evolving industry.
Focus Areas
Students of the master's in Hospitality Management program have the opportunity to hone their skills in the following in-demand focus areas:
Strategic Brand and Experience
Strategic Planning and Development
Program Features
Collaborative Hub for Hospitality. Located in the heart of Washington, D.C.—a global epicenter for the industry—Georgetown's events, panels, and seminars serve as a gathering place for the industry's diverse players to collaborate and shape the future of hospitality.
A Global and Local Approach. Capitalizing on resources in D.C. and around the world, students explore American hospitality standards as well as those of international and emerging markets.
Valuable Resources. Offering access to a broad global network, the program facilitates career opportunities, mentoring, and partner resources to help budding hospitality professionals build their networks and pursue rewarding careers.
Distinguished Faculty. Industry leaders, experts, and innovators bring their experience and expertise directly into the classroom, incorporating cutting-edge tools, emerging trends, and of-the-moment skills.
Unmatched Flexibility. With options for full- or part-time participation and classes held on weekday evenings and weekends, the program allows students to earn their degree at a pace that suits their needs without interrupting their careers.
Who Should Apply?
Professionals with 3+ years experience in hospitality or a related field
Hospitality employees seeking to gain expertise and advance their careers
Hospitality managers who want to learn about new technologies and global opportunities in the field
Entrepreneurs looking for the keys to success in the hospitality business
Take a closer look at the master's in Hospitality Management >>