Fostering Innovation for the Global Hosts of Tomorrow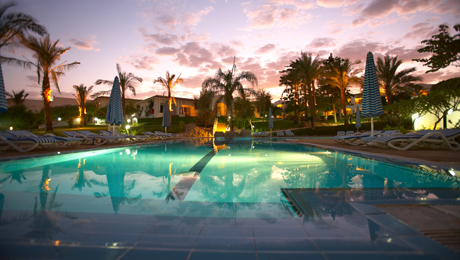 Georgetown University's Master of Professional Studies in Global Hospitality Leadership prepares you to excel within and address the challenges facing the modern-day hospitality industry. You'll not only learn how to comprehensively assess the diverse sectors of hospitality and design solutions for its future, but also build your skills through hands-on experience in Washington, D.C.—the international epicenter of the hospitality business.
Rooted in a global perspective, our curriculum examines hospitality standards and best practices across U.S., international, and emerging markets. You'll master the technical foundations of the field while developing essential leadership and management skills in areas such as marketing, branding, finance, and development.
Our program is uniquely tied to the industry. Capitalizing on Georgetown's broad partner network and location, we provide access to valuable resources—including direct exposure to the leaders of the hospitality business—to support your ongoing professional development.
In the classroom, you'll learn from industry experts and innovators, who bring specialized knowledge and experience across various sectors of the field—from hotels to food and beverage, meetings, airlines, and beyond. Outside of class, you'll have opportunities to expand your network through real-world client engagements, case studies, and events with some of the world's largest hospitality organizations.
With options for full- or part-time participation and classes held on weekday evenings, you'll be able to earn your degree at a pace that suits your needs—without interrupting your career. You'll leave the program primed to lead with confidence and achieve success in this dynamic and global industry.
Take a closer look at the master's in Global Hospitality Leadership >>