Collaborators
These industry leaders have collaborated with the Georgetown University master's in Global Hospitality Leadership program in the classroom, at events, and through various projects. Their involvement has provided our students with rich experiences and valuable professional contacts.
Featured Collaborators
---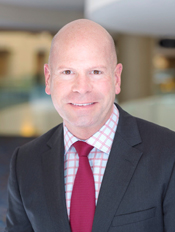 Brad Aldrich
Senior Vice President, Business Development, American Hotel + Lodging Association
As the senior vice president of business development for the American Hotel and Lodging Association, Aldrich is responsible for new business development, branding opportunities, partnership programs and sponsorships. Aldrich seeks opportunities for AH&LA to develop effective programs and partnerships including industry tradeshows, insurance, greening initiatives and purchasing discounts. Prior to joining AH&LA in 2005, Aldrich spent more than 22 years with US Airways, most recently serving as a program manager for premium brands. His responsibilities included increasing membership and revenue activities for US Airways Club, US Airways Shuttle, First Class and International Envoy products.
---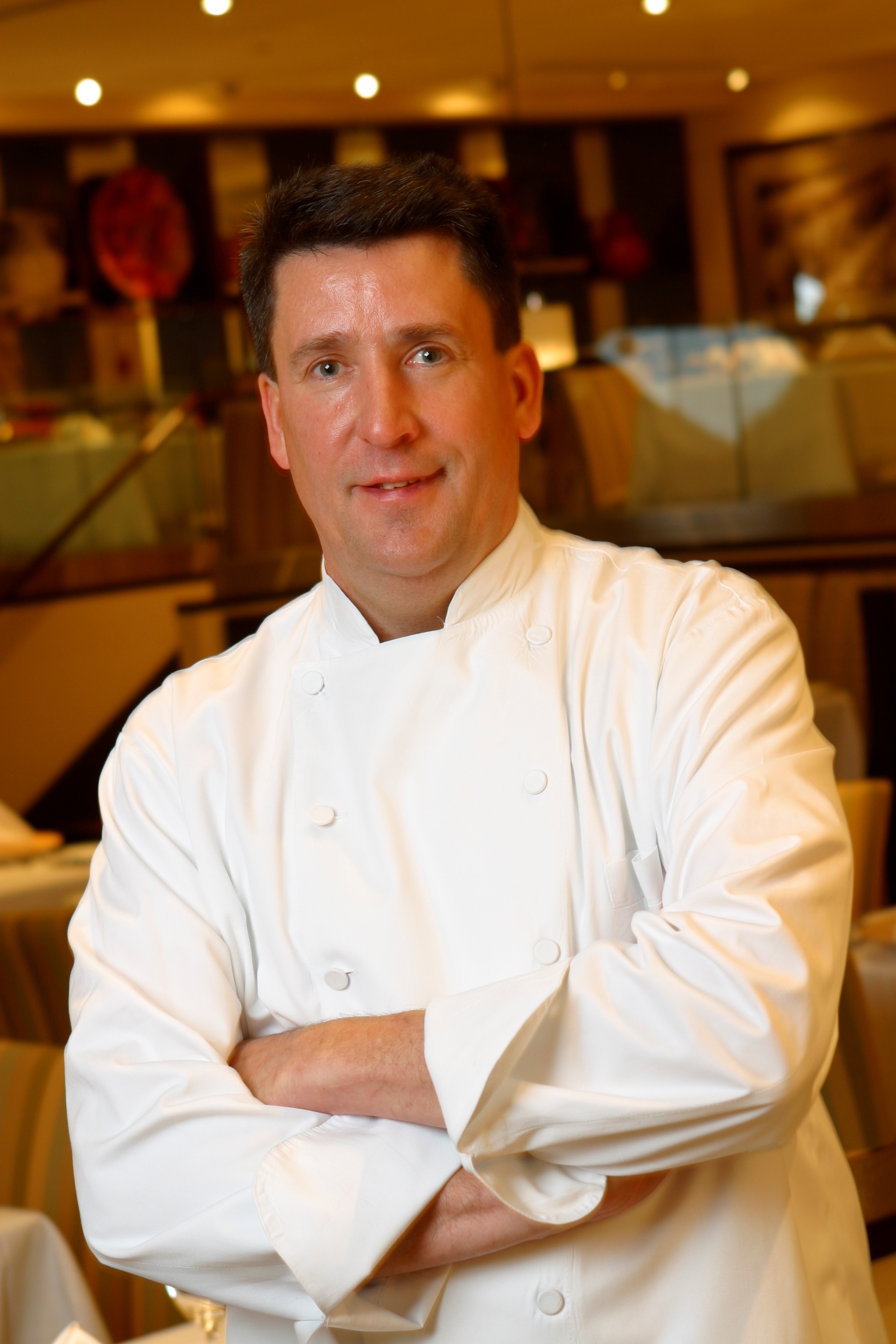 Chef Jeffrey Buben
Chef and Owner of Vidalia, Bistro Bis, and Woodward Table/Woodward Takeout Food
Winner of the James Beard Foundation's "Best Chef Mid-Atlantic 1999", Jeffrey Buben is the chef and owner of three restaurants in Washington, D.C., Vidalia, Bistro Bis, and Woodward Table/Woodward Takeout Food. Buben is a 1978 graduate of The Culinary Institute of America. With over 35 years in the industry, he worked as a young chef in such notable restaurants as The Sign of the Dove, Le Cygne and Le Chantilly in New York and at several distinguished hotels including The Four Seasons, The Mayflower and The Hotel Pierre.
After relocating to Washington, D.C. area in 1984, Buben opened Vidalia in 1993 and was acknowledged by Bon Appétit as one of the "Best New Restaurants." It continues to garner critical acclaim by both local and national recognition with its regional American cooking delivered with Southern hospitality. Vidalia was inducted into Nation's Restaurant News prestigious Fine Dining Hall of Fame in 2008. The fall of 1998 heralded the arrival of Buben's second restaurant, Bistro Bis located at the Hotel George on Capitol Hill. Bis features creative contemporary French bistro cooking with updated renditions of classic fare. With its numerous awards, Bis continues to be the place "Where Capitol Hill Dines." Bis has been featured on the Travel Channel as a top restaurant destination in Washington, D.C. Woodward Table opened in November of 2012. Jeff is looking forward to the future with this new endeavor.
---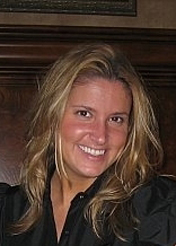 Alison Bybee
Regional Vice President of Restaurant Operations, Kimpton Hotels and Restaurants
Bybee oversees the Kimpton Hotel restaurants in the Midwest, Mountain and Southwest regions. She is responsible for budgeting, team leadership and management, recruiting and performance reviews, forecasting, marketing and capital planning. Her restaurants have received much media praise, including Food & Wine's "Best New Bar" in 2010. Prior to joining Kimpton, Bybee was the manager at Craftsteak and a member of the opening team of Tom Colicchio's first venture outside of New York, a partnership with MGM Grand. Bybee holds a bachelor's degree in theatre/international relations from the University of Michigan.
---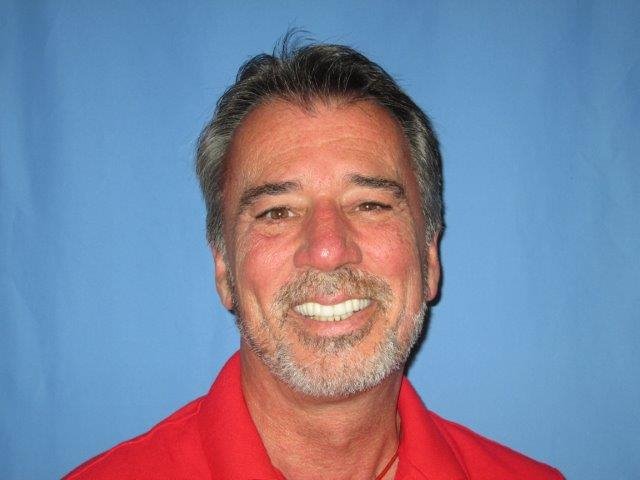 Michael Cucciardo
Executive Director, Washington Hospitality Foundation (WHF)/Hospitality High School, WDC
Mr. Cucciardo's involvement in the hospitality industry spans more than three decades serving in a variety of positions in the Milwaukee, Wisconsin and Washington, DC areas. From an Administrative Manager and Divisional Analyst for IBM, a Service Excellence Trainer for INOVA Health Systems, and as the Executive Director for the Restaurant Association of Metropolitan Washington DC's Educational Foundation, he possesses a unique blend of industry, business management, instructional and workforce development skills in both the hospitality and related industries. He now leads the Hospitality High School in Washington, DC, where he previously served as an instructor and Program Administrator. He is a recipient of the INOVA Health Systems Employee of the Year Award, IBM Means Service Award, Manager of IBM Office of the Year, and the Lamp of Knowledge Award as the National Outstanding High School Educator of the Year by the AH&LA Educational Institute. Cucciardo graduated from Marquette University with a B.A. in Social Studies and Secondary Education and holds a Master's Degree in Administrative Leadership in Human Resources and Adult Workforce Development Programs from the University of Wisconsin-Milwaukee.
---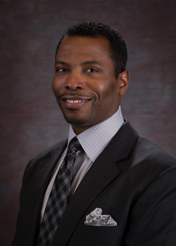 Elliott Ferguson
President and CEO, Destination DC
Ferguson leads Destination DC's efforts to generate economic development for the district through meetings and tourism, overseeing the organizations convention and tourism sales, marketing, finance and business development operations. Prior to working at Destination DC, he served as vice president of sales at the Atlanta Convention and Visitor's Bureau. Ferguson currently chairs the Hospitality Alliance of Washington, DC, the Washington Convention and Sports Authority, the Hotel Association of Washington, DC and the Restaurant Association of Metropolitan Washington. He received a B.A. in Marketing and Business Administration from Savannah State University.
---

Sharleen Gutierrez
Diversity and Inclusion, Google, Inc.
Sharleen Gutierrez leads diversity and inclusion efforts for the Google sales organization in North America. In this role, she provides leadership for the design and development of key workforce diversity and inclusion initiatives including programs related to strengthening workforce diversity, career development, talent management, and creating an inclusive culture.
In addition, Sharleen leads Google's Diversity Engagement efforts, which provide a platform for Googlers to be active owners in advancing Google's diversity strategy and in helping Googlers thrive.
Prior to joining Google in 2013, Sharleen spent 14 years at Goldman Sachs where she held various roles across the Human Capital Division, including an international assignment in Tokyo and leading Goldman's diversity efforts in the Americas. Sharleen earned a BS from Vanderbilt University in Human and Organizational Development, with a concentration in Organizational Effectiveness.
---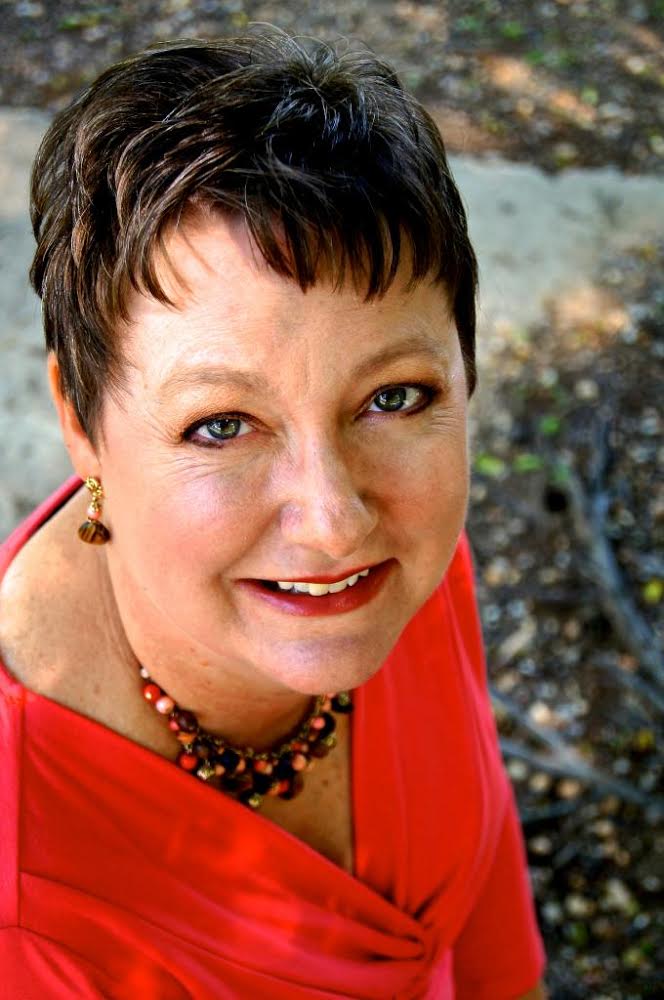 Tyra W. Hilliard
Multipreneur, Speaker & Writer
Tyra W. Hilliard, PhD, JD, CMP is a speaker, writer, and multipreneur. She has spoken for corporate and non-profit groups throughout North America, Europe, the Mediterranean, and Asia. She also teaches college courses in business, hospitality, and meeting management.
Tyra is very active in hospitality industry associations. She has chaired the Professional Convention Management Association's Faculty Task Force and the Convention Industry Council's APEX Contracts Panel. She was recognized as the Educator honoree at the PCMA Foundation Professional Achievement Awards Dinner in 2009 and as the Educator of the Year by PCMA in 2013. The committee she served on was also honored with the 2010 Meeting Professionals International Chairwoman's Award for her work on the Meeting & Business Events Competencies & Standards (MBECS).
During her career, Tyra has worked in the hospitality industry as an attorney, a meeting planner, a catering manager, a destination marketing manager, and an association executive. Her industry experience gives her a unique perspective on the legal and business aspects of hospitality and event management.
---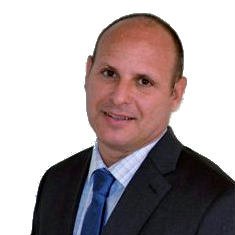 Barak Hirschowitz
President, International Luxury Hotel Association
Barak Hirschowitz is President of the International Luxury Hotel Association. Barak's career with the hospitality industry spans more than twenty years and three continents. In 2004 he co-founded Hospitalio Recruitment, an international search firm that sources talent for the world's leading hotel groups. In 2008 Barak helped found Luxury Hoteliers an online community which brought together luxury hotel executives and thought leaders to share global best practices and industry insights. Its popularity and membership rapidly grew in both size and influence. Today, as the International Luxury Hotel Association it provides important resources and tools to help hoteliers in the luxury market advance their career, grow their knowledge and build their network. It connects more than 200,000 hotel and travel professionals worldwide. The ILHA LinkedIn group is ranked #1 out of 6000+ hospitality groups and the ILHA Smartbrief is read by over 14,000 hoteliers each day.
---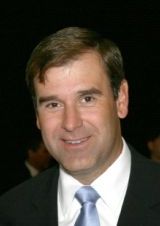 Oliver Kilburg
Director of Finance, The Ritz-Carlton, Tysons Corner
As the Director of Finance for The Ritz-Carlton, Tysons Corner, Oliver oversees day to day financial operations of the hotel, forecasting, budgeting, capital planning, audit compliance, and is a business partner to the operations team. Oliver has 20 years of hospitality experience with Marriott, Renaissance and Ritz-Carlton hotels having worked in F&B operations, Corporate, and Property Finance. Oliver holds a B.A. in Hospitality Management from Ohio State University and an M.B.A from American University.
---
Sharon Lockwood
General Manager, Renaissance Downtown Washington DC Hotel
Lockwood has 30 years of hospitality industry experience that includes catering, human resources, rooms operations and hotel operations. She has worked in 10 hotels, including three in the DC area. Lockwood is actively involved in the Arlington, VA community, serving on the executive committee and board of directors for the Arlington Chamber of Commerce. She also served on the executive committee for Rosslyn Renaissance and chaired Marriott's Washington, DC Area Business Council. She currently sits on Marriott's General Manager Council and chairs the eastern region for Marriott Business Council. Lockwood is a board member for the DC Business Improvement District and Destination DC as well as co-chair of the Convention Committee.
---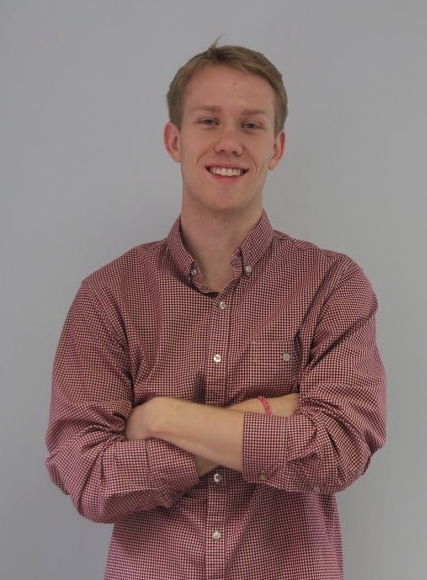 Trevor Lynn
Chief Marketing Officer, Social Tables
As the CMO of one of Washington's latest technology start-up companies, Lynn serves the hospitality and event planning community via original content, free technology consultations, and education at industry events. His expertise in technology comes from a background advising various early-stage technology companies through the Techstars program of the Boston Startup School. He has also worked as a merchant acquisition and strategy analyst for LivingSocial in Washington, DC.
A firm believer in the mantra "Create marketing people love," his presentations focus on cutting-edge sales and marketing tactics, strategies, and technology that can help make hospitality teams become marketing-centric organizations. He received his finance degree from American University.
---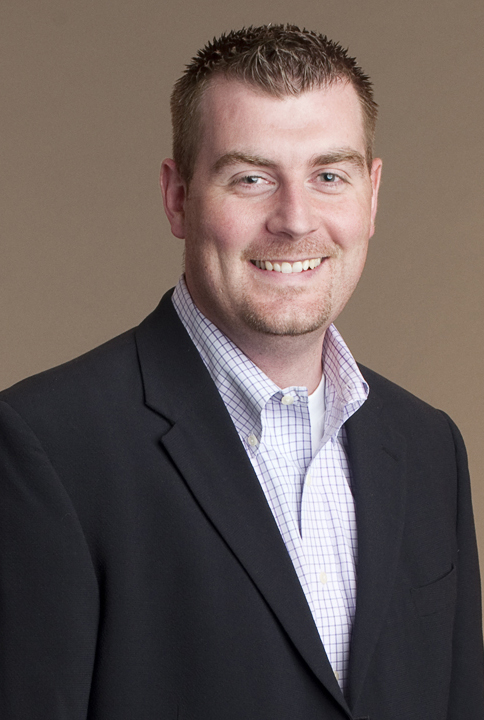 Christopher Mahon, CPA
Partner, CohnReznick LLP
Christopher is an audit partner in CohnReznick's Tysons Corner office, and he has 15+ years of experience providing assurance and advisory services to hospitality, sports and entertainment, and technology clients. Additionally, Christopher serves as a regional leader of the firm's Hospitality Industry Practice, a team that provides clients with such industry-specific services as profitability improvement, operational consulting, capital sourcing, and tax credit identification and implementation. He is immersed in the local hospitality community to include active participation in industree and RAMW, and he frequently serves as a guest panelist at local hospitality events. Christopher holds a B.S. degree in Accounting from the University of Maryland and he is a member of theAICPA, VSCPA, and MACPA.
---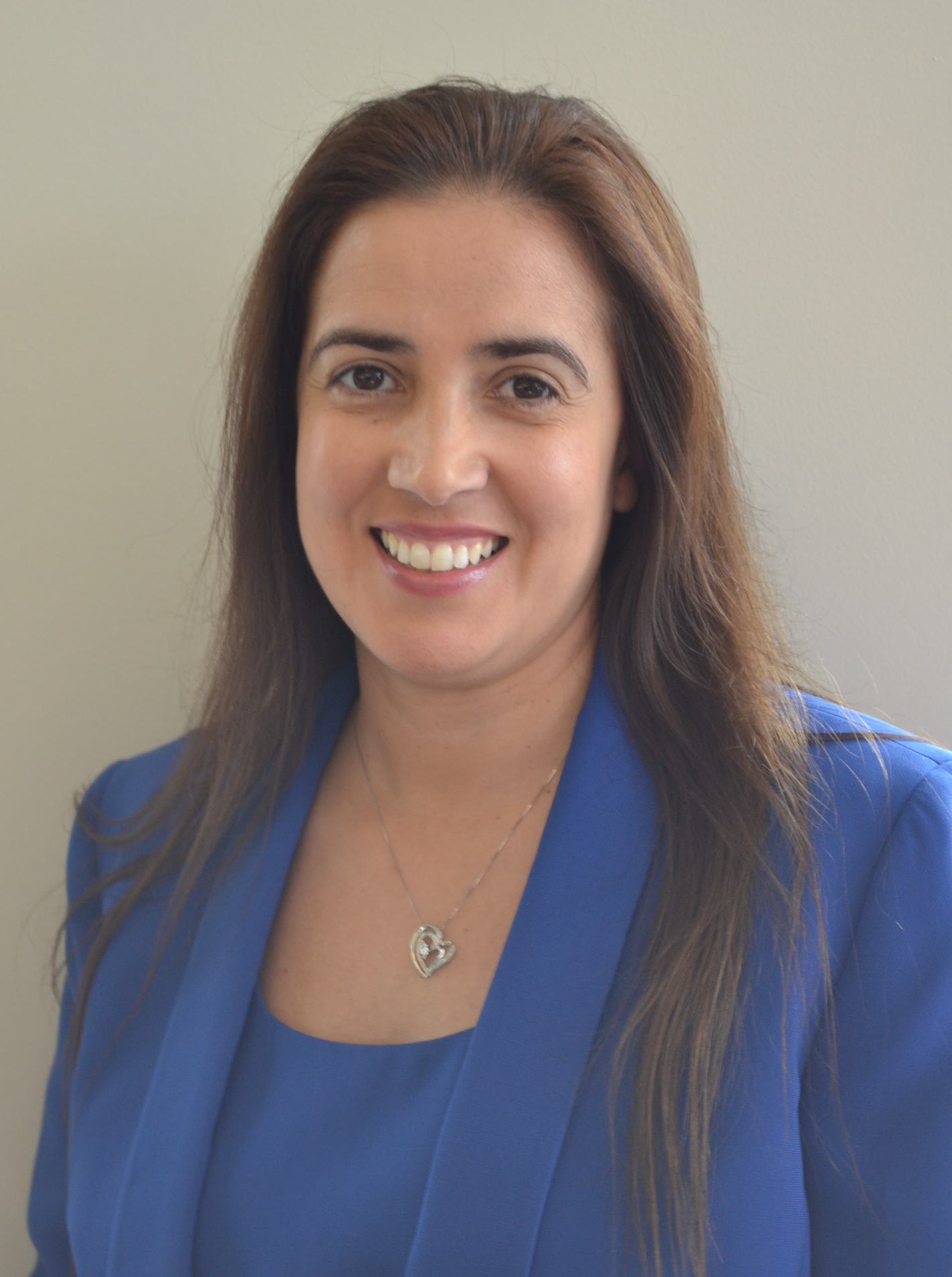 Mari Marques-Thomas
Vice President of Talent Development and Diveristy and Inclusion, Wyndham Hotel Group
Mari Marques-Thomas is the Vice President of Talent Development and Diversity and Inclusion for Wyndham Hotel Group. As a strategic partner to the business, she is responsible for driving talent management and leadership development strategies as well as all tools and processes required to support talent assessment, succession planning, performance management, development, and coaching for Wyndham Hotel Group. Previous to Wyndham Worldwide, Marques-Thomas worked for Randstad USA providing human resources generalist support to field based sales leaders and teams across various industries including automotive, financial, distribution and publishing to name a few. Prior to transitioning into human resources, Marques-Thomas worked at the property level for Marriott International for many years.
---
Diane McDavitt
President & Co-Founder, Luxury Link
As president of Luxury Link, McDavitt advises on all aspects of the business, with particular emphasis on crafting strategy for hotel partnerships and directing all sales and account management teams. Under her stewardship, Luxury Link became a leader in online luxury travel, a position it continues to enjoy today.
Prior to joining Luxury Link, McDavitt held senior sales and marketing roles with prominent luxury travel companies, including Rosewood Hotels & Resorts, Air New Zealand, Aloha Pacific Cruises, and Pacific Dateline Tours. As part of the initial team selected to grow Rosewood's worldwide sales infrastructure, she personally led the regional sales and marketing efforts for the western United States for seven years. She received her bachelor's degree in sociology from the University of California, Santa Barbara.
---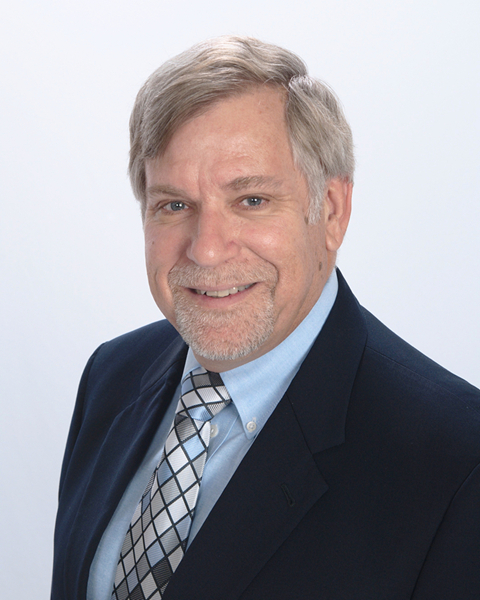 Bob Mellinger, CBCV
President, Attainium Corp
Bob Mellinger, CBCV, is the founder and president of Attainium Corp, which he launched to deliver business continuity, emergency preparedness and crisis management services. For over 30 years, Bob has provided business solutions and strategic guidance to associations and commercial enterprises.
Bob is a frequent speaker on the topics of business continuity, contingency planning, emergency preparedness and crisis management, delivering sessions ranging from The Basics of Continuity Planning to the Impact of Today's Threats and Hazards, as well as customized, interactive mock-disaster tabletop exercises known as the Disaster Experience.
Bob also has developed a successful consulting practice with clients as diverse as the American Dental Association, Energy Federal Credit Union, Federation of American Societies for Experimental Biology (FASEB), Krueger International (KI), Texas Municipal Retirement System, The Signature Group, and UNOS - United Network for Organ Sharing.
---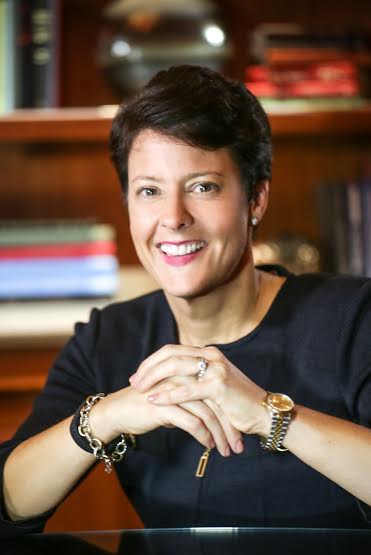 Elizabeth Mullins
Vice President and Area General Manager, The Ritz-Carlton, Washington, DC
Mullins oversees The Ritz-Carlton, Washington, DC, a 300-room, AAA Five Diamond hotel with multiuse facilities including 168 residences and a 100,000-square-foot Sports Club. She also oversees The Ritz-Carlton Hotels of Tysons Corner, Georgetown, Pentagon City, Philadelphia, and Charlotte. Mullins has worked for The Ritz-Carlton properties in Boston, New York, Hong Kong, Cleveland, California and Maui. She previously served as vice president and area general manager with oversight of three Ritz-Carlton Hotels in the midwest.
In addition to Mullins' guest lectures in the Managerial Accounting and Finance: Analysis and Decision-Making for Hospitality Operations class, Georgetown students will be using various Ritz-Carlton properties in the DC area as a laboratory for learning critical management and leadership skills.
---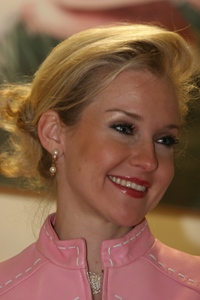 Nan Ellen Nelson
Moral Leadership Consultant & Leadership Development Trainer
Nan Ellen Nelson served as a White House appointee to the Peace Corps headquarters in Washington, D.C. She graduated from Vanderbilt University with a Bachelor of Science degree in Human and Organizational Development with a focus on leadership, and received an Executive Master's in Leadership from Georgetown University McDonough School of Business. In 2007, she visited young people in Palestine, Jordan, and Ethiopia to develop women leaders and encourage an interfaith dialogue. Her visit there inspired her to launch a leadership development business in the United States to empower leaders in moral, servant, authentic, and courageous leadership. As an adjunct professor at Georgetown University School of Continuing Studies, she teaches three leadership courses: Character, Conscience and Courage; Moral Leadership and Social Justice; and Purpose and Personal Mission.
---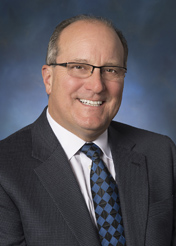 Gary Oster
Executive Vice President, Member Services
Managing Director, Travel Effect, U.S. Travel Association
Oster is a travel industry professional with over 45 years of experience. At the U.S. Travel Association, his focus is business development, membership, strategic partnerships, research publication/subscriptions, meetings/events (IPW & ESTO), national travel coalitions and councils and program/marketing services (i.e. Daily Getaways). He retired from Marriott International in 2002 where he worked his way through the ranks to become vice president of owner relations.
---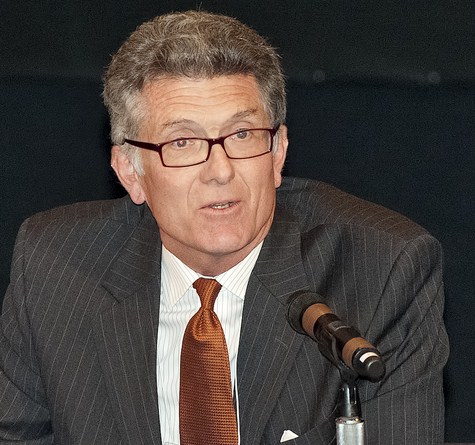 Phil Palin
Investigator and Project Ethicist, US Coast Guard/Naval Postgraduate School
Phil Palin is a former Senior Advisor for the Department of Homeland Security that assisted with private-public relationships in regard to the Quadrennial Homeland Security Review. He has also served as project manager to the Regional Catastrophic Preparedness Grant Program, which focused on the management of catastrophic events within a supply chain.
Prior to these roles, Philip served as CEO of Teleologic Learning Company, which served the educational needs of the Department of Homeland Security, Department of Defense, State Farm Insurance, and many others. He also served as President of Tokyo International College in Japan.
---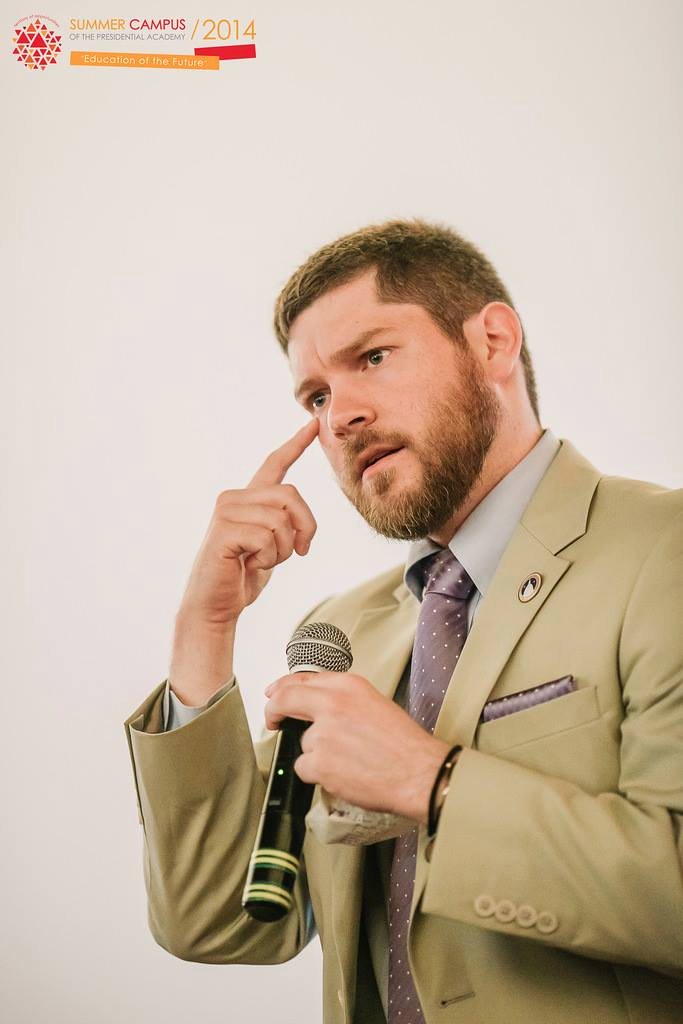 Sam Potolicchio
Distinguished Professor and Department Chair of Global Leadership Studies at the Russian Presidential Academy
Sam Potolicchio is the President of the Preparing Global Leaders Foundation, an international leadership training program with campuses in Russia, Macedonia, Jordan and the United States. Dr. Potolicchio is the Visiting Senior Lecturer at the Lugar Academy at the University of Indianapolis and a Visiting Professor at Georgetown and New York University. He the Distinguished Professor and Department Chair of Global Leadership Studies at the Russian Presidential Academy, the largest university in Europe. Potolicchio was named by the Princeton Review as one of the "Best Professors in America" in 2012, the only one chosen from his field. He has won numerous teaching awards at Georgetown and the K. Patricia Cross Award from the American Association of Colleges and Universities as one of the future leaders of American higher education in 2011. He has delivered keynote lectures internationally at over 150 different universities in 50 countries including Oxford, Cambridge, Yale, Brown, Warwick, Dartmouth, Sorbonne and Bologna. He received a bachelor of arts in Psychology from Georgetown, masters in Theological Studies from Harvard, and a bachelors, masters and doctorate from Georgetown in Government.
---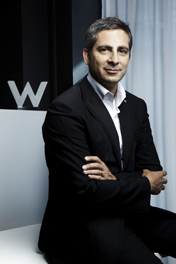 Olivier Servat
General Manager, W Washington DC
Former General Manager, W Paris-Opera
Servat has more than 20 years of experience in hotel management, of which more than 10 years have been spent with Starwood Hotels & Resorts. In his current role, he oversees all aspects of management for 317-room W Washington DC, including the outdoor terrace, indoor lounge, the city's only bliss spa and J&G Steakhouse, Jean-Georges Vongerichten's signature Washington restaurant. Servat recently served as General Manager of W Paris-Opéra, whose 2011 opening was one of the most highly anticipated openings within the Starwood brand. He holds an M.B.A. in International Management from the University of London. Servat attended the École Hôtelière de Toulouse where he received hotel management training.
---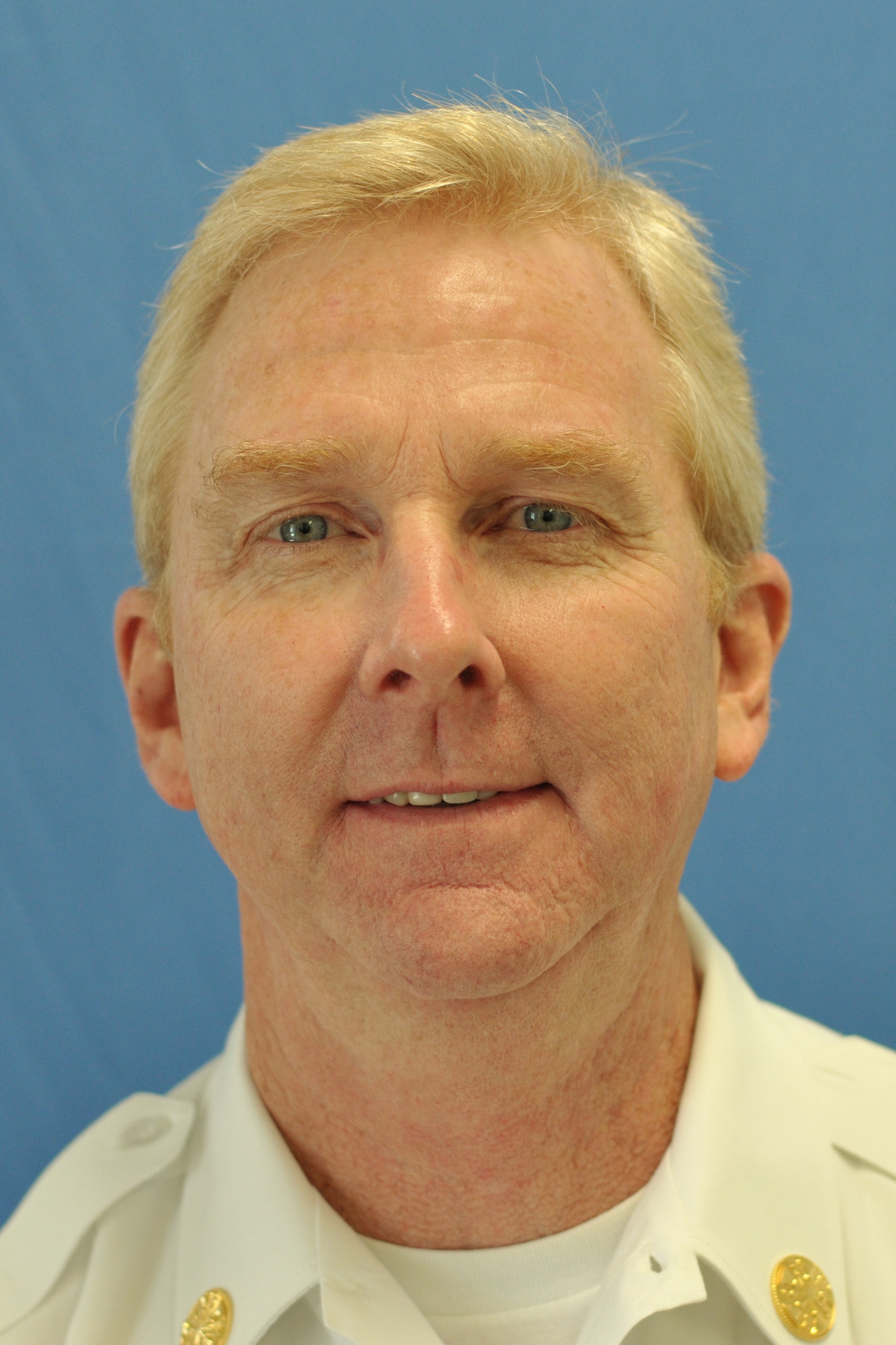 Chief James Schwartz
Arlington County Fire Department
James Schwartz is Chief of the Arlington County Fire Department in Arlington, Virginia. Chief Schwartz joined Arlington in 1984 and was appointed Chief in June 2004. Prior to his appointment he served in a variety of fire department positions including Assistant Chief for Operations, responsible for all response-related activities, including fire, EMS, hazardous materials and technical rescue response, incident management and operational training. In April 2003, he was assigned to the Office of the County Manager where he served as the Director of Emergency Management until his appointment to Fire Chief.
Schwartz serves on the Advisory Council for the Joint Counterterrorism Assessment Team at the National Counter Terrorism Center and is a member of the International Association of Fire Chiefs Committee on Terrorism and Homeland Security which he chaired from 2008 until August, 2014. He is also a member of the Interagency Board on Equipment Standardization a national board that works to strengthen preparedness in the first responder community.
---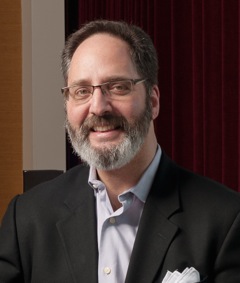 Michael Sternberg
Principal and Chief Executive Officer, Star Restaurant Group
Michael Sternberg is principal and chief executive officer of Star Restaurant Group LLC. Raised in Chicago, Michael started his career working under the tutelage of legendary restaurateur, Arnie Morton and Morton's co-founder Klaus Fritsch. He served as Managing Director for the Restaurant Division of the Oliver Carr Company responsible for the development and re-opening of the historic Occidental Restaurant and McPherson Grill. The restaurants were both a financial and critical success with the Occidental Restaurant being awarded Esquire Magazine's "Best Restaurants of the Year" and Washington Post's "Washington's Best Restaurants." He also founded and created Sam and Harry's, the Caucus Room and Harry's Tap Room. Through his management company, S&H Restaurant Management, he later developed, operated and managed additional restaurants through out the east coast building the company to almost $30 million in sales. In November.2012, he joined the hospitality management and consulting firm, Star Restaurant Group as CEO.
---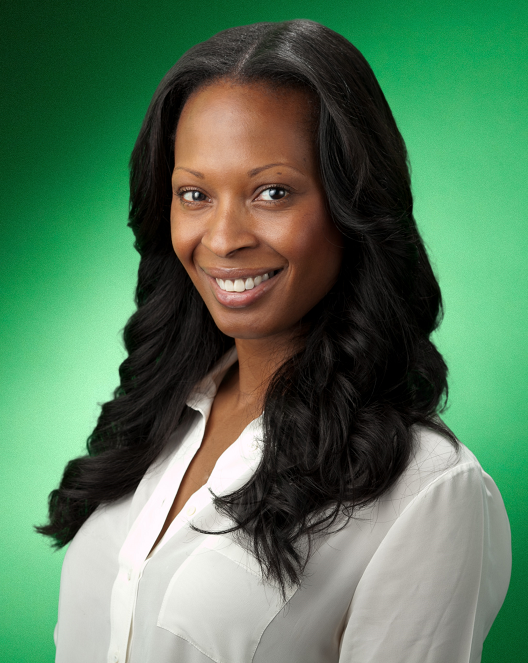 Nilka Thomas
Head of Global Diversity and Talent Inclusion, Google
Nilka Thomas leads Global Diversity and Talent Inclusion programs for Google in the Americas and APAC. In this role, she provides leadership for the design and development of key workforce diversity and inclusion initiatives including programs related to strengthening workforce diversity, career development, talent management, and creating an inclusive culture; with a specific emphasis on Google's comprehensive outreach and community strategies focused on women, Blacks and Hispanics.
Nilka joined Google in December of 2004. Before taking on her role on the Diversity and Inclusion team, she provided staffing leadership and support for several regions and functions within Google, including Engineering and Product Management in London, Zurich and Seoul.
Nilka received her BA in Psychology and Sociology from the University of Oregon.
---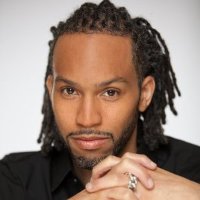 Randall Tucker
Associate Director, Global Diversity & Inclusion, Starwood Hotels and Resorts Worldwide, Inc.
Randall Tucker leads Global Diversity & Inclusion for Starwood Hotels & Resorts Worldwide Inc. which includes nearly 1,200 properties in nearly 100 countries and territories, and nine distinctive and compelling brands including St. Regis, The Luxury Collection, W Hotels, Westin, Sheraton, Four Points by Sheraton, Le Méridien, Aloft and Element. With more than 12 years of experience in project management and strategy development, Tucker is known to be a results focused collaborative business leader who is responsible for developing and implementing the diversity and inclusion strategies for Starwood that further positions the company to drive business results and foster an environment where all its associates can thrive and reach their greatest potential. Tucker's recent career milestones include leading the transformation of Starwood's Diversity & Inclusion strategy from a United States to Global model and building the organization's first company-wide strategy to ensure gender balance at the most senior levels of the organization. He graduated from James Madison University with degrees in Hospitality Tourism Management and Marketing.
---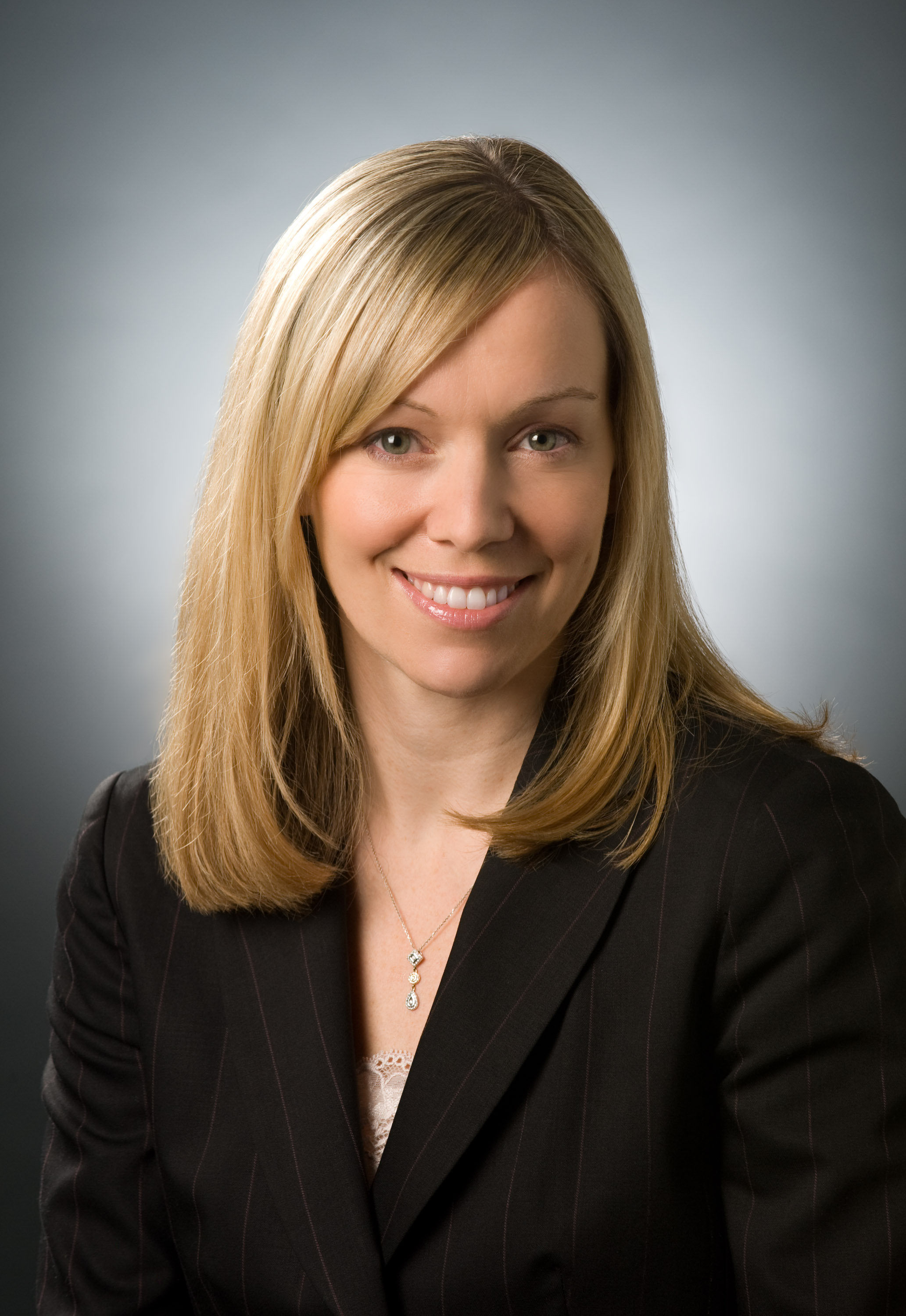 Faye Tylee
Executive Vice President of Human Resources and Communications, Wyndham Hotel Group
Faye Tylee, executive vice president of human resources and communications, oversees the development and execution of Wyndham Hotel Group's global human resources strategies, including talent selection and management, communications, and workforce planning and administration of more than 7,000 employees around the world. She is also responsible for the company's business continuity planning, learning and development and global communications functions, including employee communications, brand communications and event services. Prior to her role in Wyndham Hotel Group, Tylee served as executive vice president of global human resources for Wyndham Hotel Group's sister company, Wyndham Exchange & Rentals. She also held various human resources positions for Electrocomponents plc, a high service electronic, electrical and industrial distributor in the U.K. Tylee holds a degree in human resources management from the U.K.'s Northampton University and is a graduate member of the Chartered Institute of Personnel and Development in the U.K.
---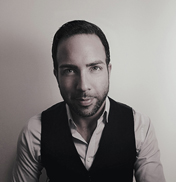 Kenneth Villamil
Corporate Global Director, Product + Brand Development, Park Hyatt + Andaz Hotels, Hyatt Hotels + Resorts
Villamil is responsible for the innovation, ideation and creation of new brand concepts for Park Hyatt and Andaz hotels. He has spent the last 14 years honing his skills at a number of branding and architectural firms, including Gensler's 'Lifestyle Design Studio' and Starwood Hotel's Luxury Brand Studio (W Hotels Worldwide, Le Méridien, St. Regis, Luxury Collection). In 2014, he was named a "Wave of the Future" Honoree by Hospitality Design magazine. Villamil attended the Academy of Art University in San Francisco and received a B.F.A. in Interior Architecture.
---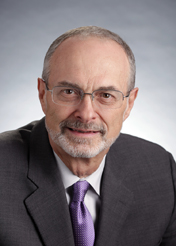 Richard Warnick
President and Founder of Warnick + Associates
Warnick + Associates is a consulting, investment banking, development and asset management firm that serves as an advisor to many of the world's leading hotel and real estate companies, private investors, financial institutions and government agencies. In addition to running the firm, Warnick is a partner in Montage Hotels & Resorts, a luxury hotel company founded in 2002. A frequent author and speaker, he is a member and former co-chair of the Urban Land Institute Hotel Development Council. He is past President, Chairman Emeritus of the International Society of Hospitality Consultants. Warnick attended Pennsylvania State University and graduated from Western International University with a dual major in finance and marketing.
---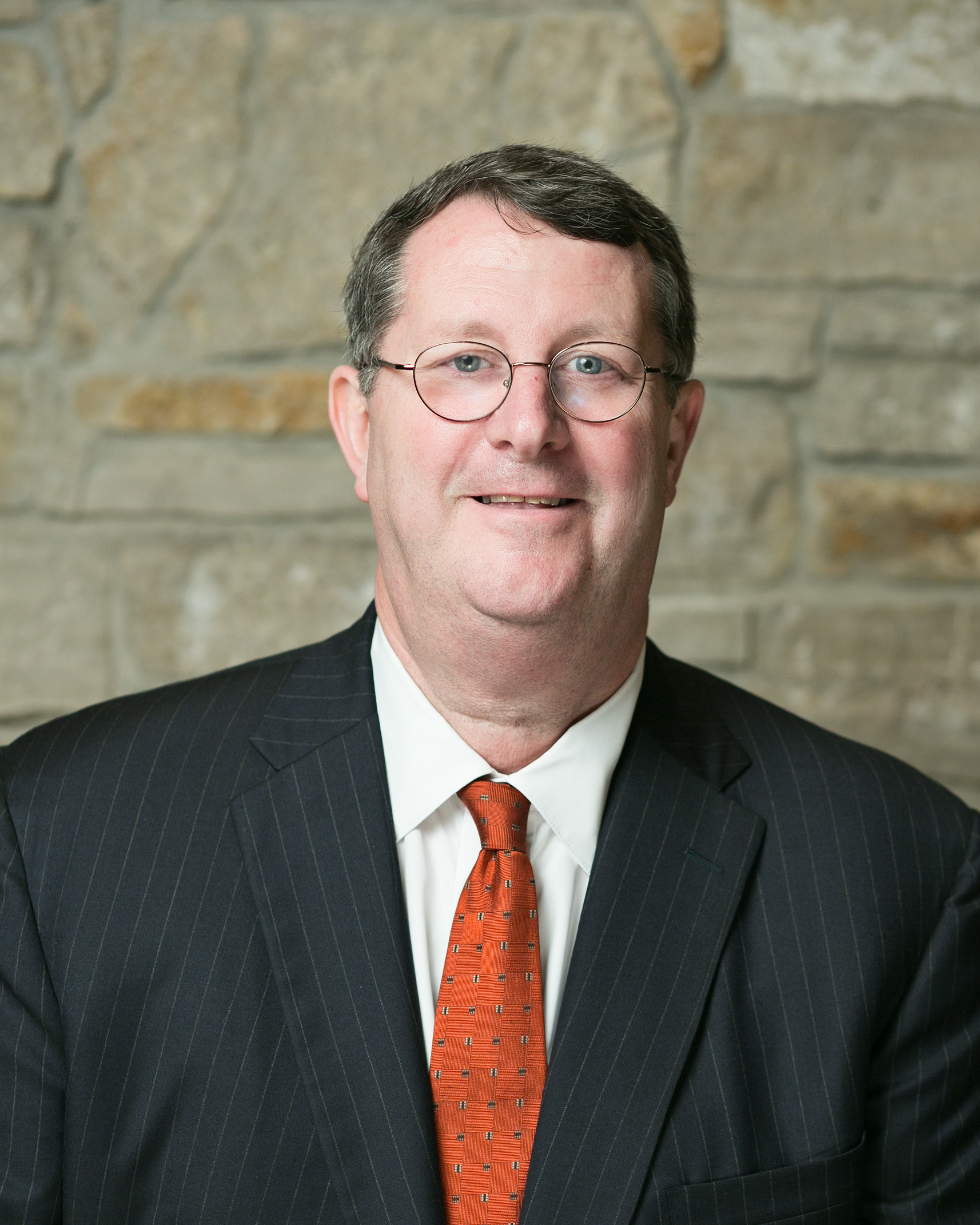 Bill Walsh
General Manager, Wardman Park Marriott Hotel
Bill Walsh is the General Manager of the 115 room Wardman Park Marriott Hotel. He began his distinguished 34 year Marriott career as a Night Auditor at Marriott's Essex House in New York City. Since that time he has held many positions at such properties as Saddlebrook Marriott, New York Marriott Marquis, Financial Center Marriott in New York and the JW Marriott in Washington, DC. In 1996 he entered the ranks of General Manager and has held positions in Richmond, Baltimore and Philadelphia.
During his time as General Manager he has won numerous awards, including – General Manager of the Year in 2001 as the opening General Manager of the Baltimore Marriott Waterfront Hotel. In addition to his responsibilities as General Manager, he has serves as an officer on both the local and state level of the hotel association in Virginia and Maryland. While in Pennsylvania, he serves as an officer for the Philadelphia Hotel Association as an Executive Board Member for the Philadelphia Convention Center. Bill also served as board member for the Center City District and two Catholic High Schools in the Philadelphia Archdiocese.
Originally from New York, Bill has both undergraduate and graduate degrees from St. John's University. He currently resides in Phoenixville, PA with his wife Patti and their three daughters.
---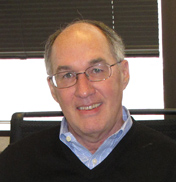 Ed Watkins
Editor at Large, Hotel News Now
Watkins has been covering the hotel industry since 1974. He was the editor of Lodging magazine before joining Hotel News Now in early 2013. In addition to speaking and moderating panels at industry events, Watkins writes in-depth news stories and a weekly blog. He graduated from the E.W. Scripps School of Journalism at Ohio University.
---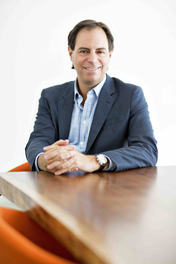 Rob Wilder
CEO, Think Food Group
Wilder has been a force in the DC restaurant scene for the last 25+ years. His past ventures include Austin Grill and Amy's Ice Creams before funding Think Food Group with José Andrés in 1993. The mission of TFG is to "change the world through the power of food." He currently serves on the executive committee of the Downtown DC Business Improvement District. He also serves as president of the Penn Quarter Neighborhood Association, director of RAMW and active director/treasurer of World Central Kitchen.
---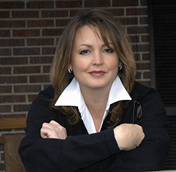 Glenn Wilson
Vice President, Global Product Development, Marriott + J.W. Marriott Brands, Marriott International
Wilson is the creative design lead and director of two of Marriott's most powerful brands. An experienced professional, she served for 17 years as the Vice President of Interior Design for Marriott's International Division and also served as the Vice President of Interior Design for The Ritz-Carlton.
Additional Collaborators
Amanda Altree
Senior Director, Brand Marketing
Marriott International
Scott Alvis
Chief Marketing Officer, North America
Amadeus
Marcelline Babicz
Owner, President
NewView International, LLC
Sheryl Brannon
Strategic and Conference Management Strategist
Strategic Partnerships International, LLC
Jessica Dankos
Special Events Coordinator
The Renaissance Mayflower Hotel
Denise Durgin
Senior Director, Hotel Sales Strategy
Host Hotels + Resorts, Inc.
Tina Edmundson
Global Brand Officer, Luxury and Lifestyle Brands
Marriott International
Troy Flanagan
Vice President, State and Local Government Affairs
AH+LA
Judi Geli
Manager, Revenue Management
Host Hotels + Resorts, Inc.
Yoshitaka Harada
Manager, Traffic and Flight Operations
All Nippon Airways
Glen Harvell
Vice President, eCommerce Strategic Solutions and Business Development
Marriott International
Jillian Katcher
Director, Global Operations, Food and Beverage Strategy
Marriott International
Chris Kroeger
Senior Vice President, Marketing
Sabre Travel Network
Kathryn Lambert
Market Director of Human Resources
Marriott International
Guia Llamas
Director of Rooms
Baccarat Hotel + Residences
Eric Lund
Co-Owner
The Huxley DC
Ellen McCarthy
Principal
McCarthy Urban Associates
John Montano
General Manager
The Renaissance Mayflower Hotel
Frank Morogiello
Senior Client Partner
Korn Ferry International
John Moore
Senior Vice President
Marriott International
Tony Nacci
Senior Director, Brand Development, Autograph Collection
Marriott International
Nick Papas
Director, Public Affairs
Airbnb
Rick Pastorino
President
REVPAR International
Sam Potolicchio
Distinguished Professor and Department Chair, Global Leadership Studies
Russian Presidential Academy
Melissa Riley
Vice President, Convention Sales and Services
Destination DC
Julius Robinson
Vice President, Autograph Collection Hotels
Marriott International
Ryan Seelbach
Owner
The Huxley DC
James Smith
Assistant Director of Convention Management
Washington Convention Center
Steve Smith
Director of Operations
The Renaissance Mayflower Hotel
Raj Srinivasan
Director of Engineer
JW Marriott Hotel, Washington, DC
Nick Stafford
General Manager, Escapes, North America and Europe
LivingSocial
Yoshiro Taguchi
Counselor, Transportation
Embassy of Japan
John Timmerman
Senior Strategist, Customer Experience and Innovation
Gallup Organization
Joyce Watson
Director of Convention Services
Events DC
Kanji Yamanouchi
Minister of Economic Affairs
Embassy of Japan