In an Age of One-to-One Marketing, Hospitality Management Class Prepares Students for an Industry Transformed
Interested in our Master's in Hospitality Management program? Click here to sample the Sales & Marketing class on Wednesday, March 18.
---
Sign up for LivingSocial Escapes, select Washington, D.C., as your location, and you might be offered "featured hotel deals for you," such as a room in a Shenandoah Valley Inn or a two-night stay at a bed and breakfast on Maryland's Eastern Shore.
For millennials, this is no great revelation. Of course the travel website would suggest nearby hotels for you. And, if it learns from your later searches that you like horseback riding, hang gliding, or sushi bars—well, it's going to find those things, too.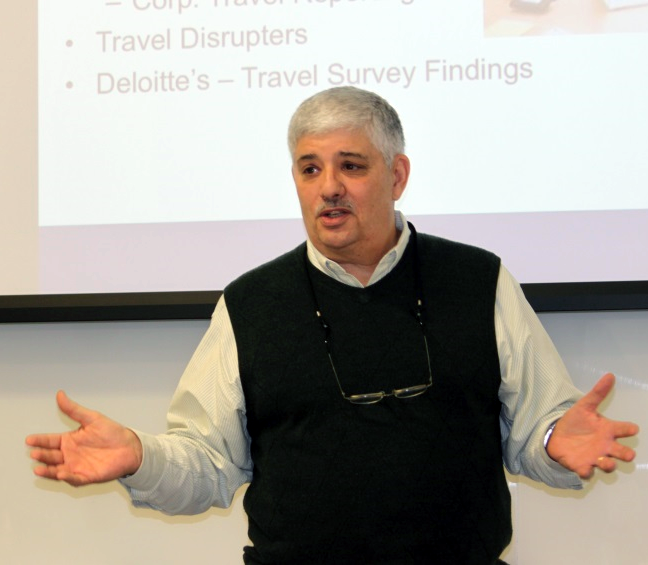 Faculty member Chris Vasiliou presenting his course, Sales & Marketing and Communications for Hospitality Management.
"The notion of one-to-one marketing—this idea of a supplier having an intimate relationship with the consumer—has always been a goal of the hospitality and travel industry, and other businesses that deal directly with consumers," said Chris Vasiliou, a former chief operating officer for Travelocity who has more than 30 years of experience as a senior travel industry executive. "Now the technology has advanced to the point where one-to-one marketing is not just a goal, but a necessity."
For his graduate class in Sales & Marketing and Communications for Hospitality Management at Georgetown's School of Continuing Studies (SCS), Vasiliou didn't just talk about the strategy behind LivingSocial Escapes; he asked Nick Stafford, the company's general manager, to speak to the class.
Among the other renowned guests speaking to Vasiliou's class in SCS's Hospitality Management master's program are Paul Iacovino, vice president of Hotel Marketing-Americas for Four Seasons Hotels and Resorts; Scott Alvis, chief marketing officer for the travel technology company Amadeus; and Frank Morogiello, former vice president of global sales for American Airlines.
"The sequence of guest speakers coincides with the flow of the class,"
Vasiliou noted.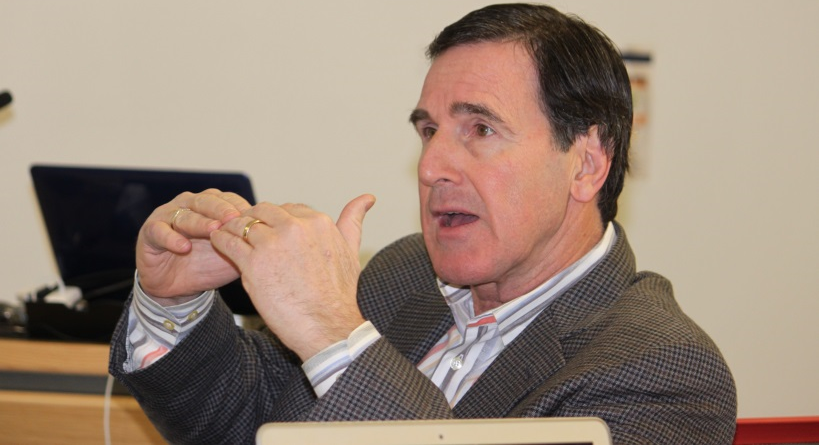 Class guest speaker on February 18, 2015: Paul Iacovino, vice president of Hotel Marketing-Americas for Four Seasons Hotels and Resorts.
The session on sales and marketing for the global travel industry will be held at the Japanese Embassy and hosted by Japan's Minister of Economic Affairs. For the session introducing branding, students will visit the world headquarters of Marriott Hotels in Bethesda, Maryland, and speak with Julius Robinson, vice president for Marriott's Autograph Collection of independent hotels.
Vasiliou has two objectives for the course: to prepare students to become hospitality industry executives, and to teach them to become what he calls "students" of that industry.
That not only means keeping up with the technological challenges presented by big data and its volumes of information about individual consumer behavior, but also being able to create effective, workable business plans that incorporate all aspects of this multifaceted industry—from market research, to distribution strategies, to yearly performance goals based on a sophisticated understanding of the relevant business environment. For despite all the changes caused by technology, these basic principles never change, Vasiliou said, whether they're applied to a small boutique hotel, restaurant group, or a global hospitality corporation.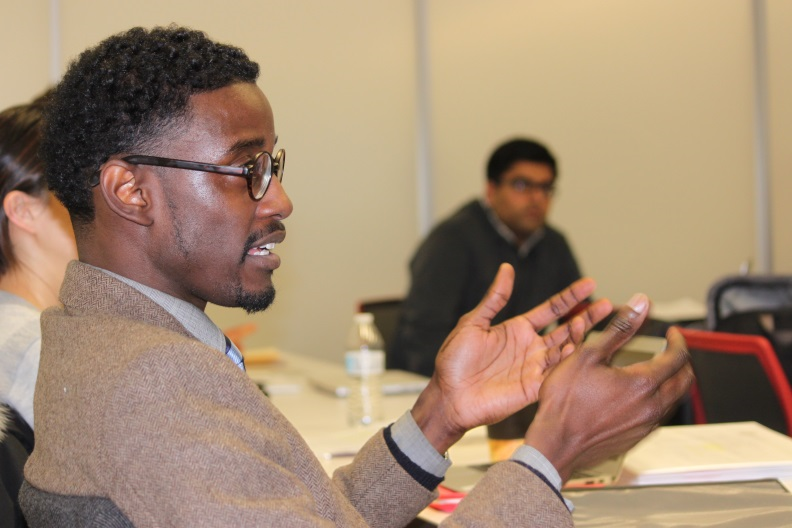 Hospitality Management student, Eric Church
At the beginning of the semester, students were divided into teams and assigned a hotel corporation, travel business, or convention center to market and manage. For the final class, the teams will be asked to present their enterprise's comprehensive business plan to a panel of corporate executives.
In the culmination of a course designed to prepare students for the changes that are continuously evolving the hospitality industry, this final presentation tests students' leadership abilities, presentation skills, and mastery of content.
"Today, an integrated multi-channel sales, marketing, and communications strategy is the norm," Vasiliou said. "Dynamic content and storytelling are king, and this mastery-level course explains why."
---
Sample a Class
Interested in applying for the Master's in Hospitality Management program at Georgetown University?
Join us on Wednesday, March 18 for the unique opportunity to sample a class, learn alongside current students, and be a part of the program for one evening:
Sales & Marketing for Hospitality Management (MPHM-530)
"Strategic Distribution and the Impact on Sales and Marketing Performance"
Instructor: Chris Vasiliou
Wednesday, March 18, 5:20 - 7:50 p.m.
Video Highlight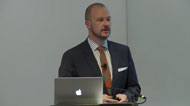 Fostering the Global Hosts of Tomorrow: Introducing the Master's in Hospitality Management Program
Watch Now