Degree Requirements
To earn an MPS degree, students must successfully complete 11 courses (33 credits total), including:
Two core courses (six credits total): Conversations About Ethics and Capstone
Three foundation courses (nine credits total): Consumer Research & Insights, IMC Campaign Planning, and The Brand Concept.
Six elective courses (18 credits total).
Students must maintain a minimum, cumulative grade point average of 3.0 and receive a minimum grade of "B" in the IMC Campaign Planning and Capstone courses to graduate from the IMC program. All students must also complete the MPS degree within five years.
Curricular Details
The following chart illustrates the program's required coursework. Courses are listed in suggested, but not required, order of completion.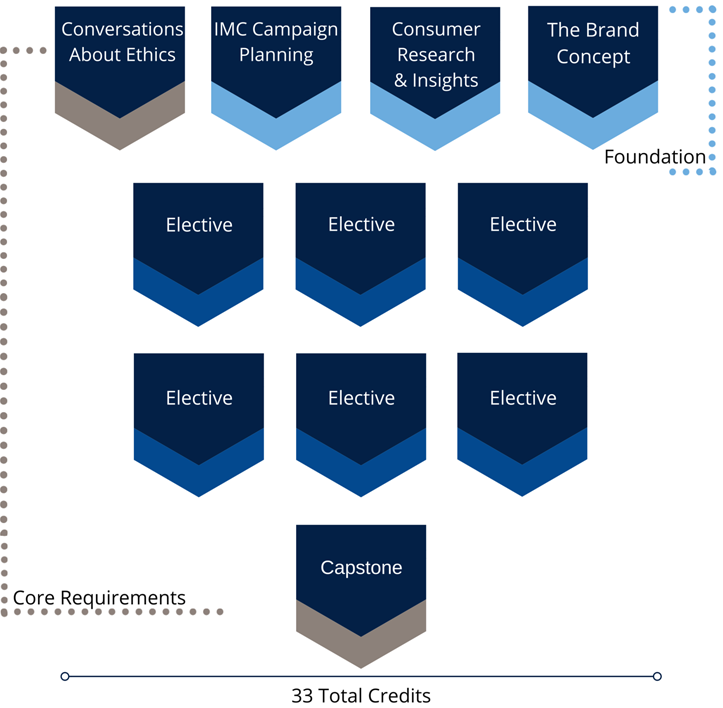 Sample Part-Time vs. Full-Time Schedule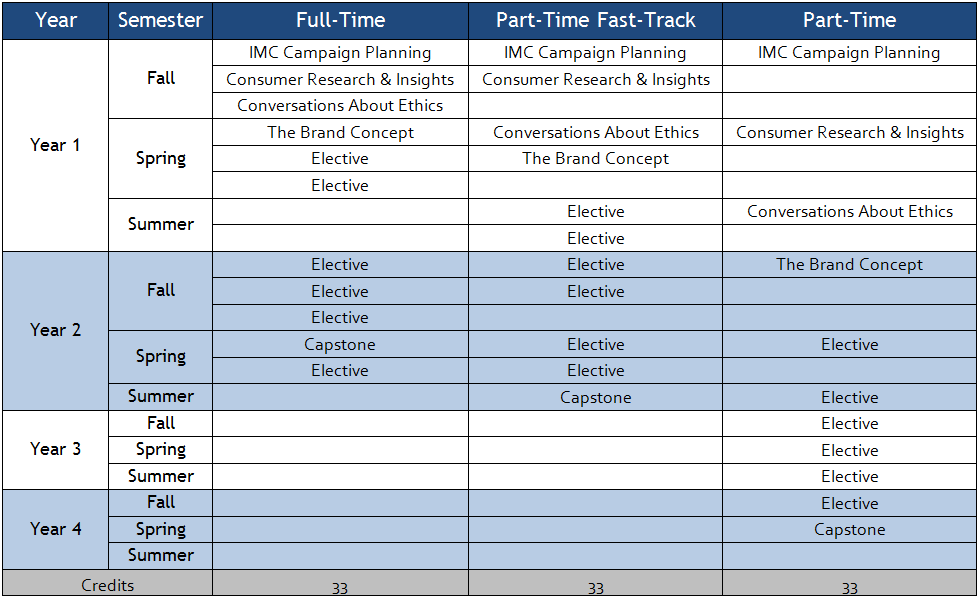 See which communications master's degree is right for you