Program and Portfolio Management Field Calls for Technical, Intellectual, and Leadership Skills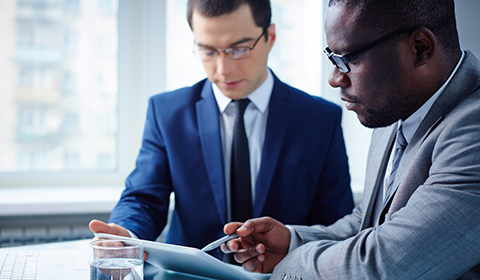 What does it take to be a good program and portfolio manager? Here's a partial list: the ability to deal with complexity; to juggle multiple variables; to see the big picture; to make difficult decisions about resource allocation; and ultimately, to lead.
"It takes great flexibility. It takes vision. And it takes leadership," says Larry Joseph, Faculty Director for Georgetown University's new Executive Master of Professional Studies in Program & Portfolio Management.
Program and portfolio managers prioritize and manage multiple projects for businesses, governments, or other organizations with the goal of achieving the sponsor's intended results. It takes the challenging work of a project manager, whose job is to manage a single initiative, and adds another layer of complexity for the organization to achieve its long-term goals.
A Growing Field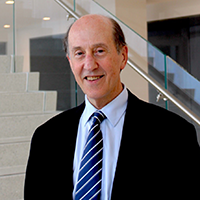 Faculty Director Larry Joseph
Program managers are highly sought after in fields such as defense and aerospace, as well as in healthcare, education, and most other public and private endeavors. According to jobdescriptions.net, the median annual salary for this growing field is $131,000.
Before coming to Georgetown, Joseph managed several initiatives, among them a $9 billion Department of Energy (DOE) program on clean coal technology that integrated the work of 45 separate projects.
Like many jobs in the field, Joseph's DOE work required prioritizing and reprioritizing the various components of the program over the of course of many years, as technologies and program goals shifted. That's where clear analysis and flexibility become essential.
"Often you've reached your initial goals, but the world has changed," Joseph said. "And that technology is not appropriate now for the program's objectives. How do you shift gears to meet this changing world?"
A Yearlong Program
Georgetown's Program & Portfolio Management program is designed for mid- to senior-level project managers interested in executive roles in program management and strategic program leadership. The cohort program includes online classes and two, five-day residencies, allowing professionals to pursue the program without pausing their careers.
In addition to its technical emphasis, the program places a major emphasis on leadership. Program managers must be able to work with variety of stakeholders and make tough decisions about prioritizing projects and allocating human and capital resources. They need to deal with the inevitable roadblocks that are sure to appear over the course of any project of this magnitude and complexity.
"How do you work around these roadblocks and still maintain the vision?" Joseph asked. "That's leadership."
---
The Georgetown University project management degree programs include a Master of Professional Studies in Project Management (offered on campus, online, and through a combination of both) and an Executive Master of Professional Studies in Program & Portfolio Management.