Faculty Highlight: Jack Holt, APR (Social Media)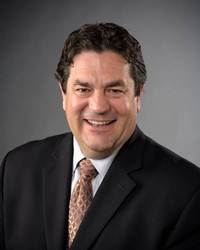 Jack Holt is a recognized leader in successfully formulating, implementing and managing communication programs for very large organizations including both the Department of Defense and the U.S. Federal Government. He created, developed, and produced the DoD Bloggers Roundtable and DoDLive web communication concept, co-authored the OSD policy memorandum DTM 09-026 for the Responsible and Effective Use of Internet-based Capabilities, and is co-founder of the DoD All Services Social Media Council. With his help, CCPE developed what is now the Social Media Management Certificate, and he continues to teach Developing Strategies to Meet Policy & Budget Requirements and the Capstone Course in Social Media. His full biography can be found here and highlights from this interview are on our blog.
Which courses do you teach for the Center for Continuing and Professional Education? What do you cover?
I helped create and develop the Social Media Management course and regularly teach Deveoping Strategies to meet Policy & Budget Requirements and the Capstone Course in Social Media. In the past I also taught Using Social Media Tools Effectively and Measuring and Calculating return on Investment in Social Media.
The Policy and Budget class is to learn how social media impacts the organization in the marketplace, how to enhance organizational dynamics, and building the business case for social media communication. Some organizations are charging headlong into the social media environment and the practitioners are looking for ways to make sense of all they are charged with doing, while others are trying to convince their leaders that social media matters and there is a need to be involved in the conversations about you that affect your business. From either perspective I will be covering some organizational communication and networking history, technology history, and examples of how and why we are where we are as organizations in the social media environment. Covering these areas helps to build a common knowledge base from which to learn and from which to build your business case.
The Capstone Course is where it all comes together. Everything you learn from the previous classes will be integrated into this capstone.
What is your career story? How did you get to be where you are now?
We live in an interesting time. I find myself at the beginning of a major shift in mass communication just as my father did, and his father before him.
My career actually began while I was in grade school. My father, Tim Holt, had been a movie actor in the 30's, 40's, and 50's himself the son of a movie actor, Jack Holt, whose career began in 1913 when the film industry was in its infancy. Both my father and grandfather loved performing in the Westerns, their forte, but moved through all film genres with ease. They were master storytellers.
My grandfather made the transition from silent films to "talkies," helped build Columbia Pictures, and was a founding member of the Academy of Motion Pictures Arts and Sciences. My dad grew up in film, retiring from films in the 1950's and in the 1960's he was working in radio and television in Oklahoma City. This was a time of a major shift in communication with the advent and rise of television segmenting the expansive market areas of broadcast radio of the 1930's and '40's. This shift in broadcasting brought with it a tangential shift in advertising and marketing. This was the time of the Mad Men and the search, struggle, and combat for good content. It was in this crucible in 1967 that my father started taking me to work with him on weekends and at times during the summer. It was here that my nine-year-old self was introduced to the world of mass communication. I was fascinated.
In 1974 I began working in continuity and traffic creating the daily broadcast logs, e.g. scheduling program breaks, commercials, and public service announcements, for KEBC Radio in Oklahoma City. In 1975 I had my own on-air shift and by 1978 I was also hosting remote broadcasts and television specials.
By the mid 1980's I was rather bored with it all and ventured into other avenues. I built railroad cars working as a welder, inspector, and project manager; worked as a project manager building oil field pipelines; was a cowboy; and had parts in a few films while still doing some contract organizational communication work. I went back to college where I learned to fly airplanes, some computer coding, and finished my B.B.A. in Management. While in college a recruiter for the Oklahoma National Guard approached me and in 1988 I signed up with the 145th Air Traffic Control Platoon and was headed for Basic Combat Training and Air Traffic Control School.
I was in between jobs in 1997 when a call came from the Oklahoma Military Department looking for someone with broadcasting and journalism experience to lead a public affairs team on a mission to Bosnia for Operation Joint Guard. I was selected and that was a major turning point in my career.
I worked as the Public Affairs Supervisor for the detachment working in Taszar, Hungary, leading the team and editing the command information newsletter. We changed the concept of the newsletter significantly and helped solve some disciplinary and operational problems enhancing organizational dynamics through our application of journalism to organizational problem solving and decision-making.
Upon returning to Oklahoma in 1998, I desired to remain in uniform so I applied and was selected for a position at the National Guard Bureau in Arlington, VA. In this position I was charged with reintegrating a unit that had been stationed in Panama back into the NGB Headquarters element and helping to redefine the role and practical application of National Guard Public Affairs Units in their state missions. I was the project manager for the build out of the office space for our new unit and became the operations manager as we began our new mission as the National Guard Public Affairs Support Element. We reconfigured the mission essential equipment list, which was soon after adopted by the U.S. Army, and began support to civilian authorities and training missions across the country. Our model of operations was adopted by the then-Joint Forces Command in the form of the Joint Public Affairs Support Element.
Our mission for the NGB-PASE also included exploring new and emerging technology. HTML had become the standard of the Web and gains were being made with Cascading Style Sheets. CSS was being used to introduce web logging and blogs were beginning to appear on most any subject you could imagine. Our team began to study the possible uses of blogs as web publishing vehicles in the field but the lack of broadband Internet access outside the office and the current regulations and policy made this effort unviable. Unviable at that time maybe, but not forgotten.
Deployed to Afghanistan in 2004 with the 105th Mobile Public Affairs Detachment, we supported the Combined Forces Command – Afghanistan in Kabul, Bagram, and Kandahar. I served as the Public Affairs Supervisor and media liaison at Bagram and then as the Media Advisor to the Commanding General at Kabul. Media coverage for operations in Afghanistan dwindled as journalists raced to cover operations in Iraq. News organizations retreated from assigning journalists to Afghanistan and we, as an organization, struggled to inform our constituents of progress and problems in our theater of operations. Again we studied the use of a blog as a web-publishing tool for the command but regulation and policy prevented us from gaining access to a platform.
Returning from Afghanistan in 2005 I was selected for a civilian position with the Office of the Assistant Secretary of Defense for Public Affairs as Deputy Director for Media Outreach. The idea was to engage media outlets outside the Pentagon Press Corps to gain a pathway for Department of Defense information into the public debate. It had been noted by the President, Secretary of Defense, and Chairman of the Joint Chiefs of Staff that the Press coverage is not incorrect, but incomplete. The question became, "How do you get your story told when it doesn't rise to the level of 'News'?" The problem with our media outreach approach was that the Pentagon Press Corps is the Pentagon Press Corps for a reason. They are dedicated to the coverage and their publications are agile enough to be able to insert information for "breaking news." Most other media operations are not set up this way. For news media, content is king. For an organization, especially the DoD, context is king. What we needed was "breaking understanding."
The Quadrennial Defense Review of 2006 stated: "We must learn to communicate in a 24/7 new media environment." It was this bullet point that launched the American Forces Information Service's New Media Directorate and I was assigned there to figure it out and make it work. My study of the blog environment was about to pay off. I created, developed, and produced the Bloggers Roundtable connecting bloggers following the wars in Iraq and Afghanistan with commanders on the ground in the various areas. It was an immediate success, grew quickly, and gave the organization the ability put context to the stories in the Press and communicate to a smaller segment of our constituency giving broader reach to the context of our "news." To help spread this capability throughout the services I created and developed DoDLive, co-founded the All Services Social Media Council, and co-authored the DoD policy on the Responsible and Effective Use of Internet-based Capabilities.
From this grew the Georgetown CCPE course Social Media for Government that has now evolved into the Social Media Management Course.
Most recently I consulted with US-CERT in the migration of their public website from a contractor hosted environment to the DHS Enterprise Cloud and integrated their social media communication into the DHS Systems Engineering Life Cycle and Federal Information Security Management Act reporting and documentation requirements.
What has opened up doors and opportunities for you professionally over the years?
I truly believe it has been my varied and diverse background and career path. I have a deep well of experience from which to draw inspiration and insights and a broad conceptual framework of the art of communication. Communication is leadership. Leadership is decision-making. Therefore communication is the vehicle for knowledge management, knowledge management is the core of decision-making, and decision-making is the essential element in change management and change management is essence of problem solving.
What trends are you most excited about in your field?
The growing understanding that these social media technologies offer better ways to work. Social technologies offer speed and record management gains, when configured properly, increasing an organization's agility in the marketplace.
What developments or innovations do you feel need to happen in your field?
The understanding that your workforce is your greatest asset. From knowledge management to cybersecurity, the workforce is untapped potential. A path forward is what I call the "5 E's of workforce development": Educate, equip, empower, engage, and encourage. By doing so you change the "short" between the chair and the keyboard into the "transformer" between the chair and the keyboard transforming individual knowledge into organizational power.
Do you have any advice for professionals in your field? What about those looking to find jobs in your field?
Stay curious. Search for learning opportunities and approach them with a curious mind. One reason I found myself bored early in my career was that it all had become routine. I needed to learn. I thirsted for knowledge and opportunities to learn. CCPE courses are powerful ways to stay current and broaden your skills.
Broaden your experience levels. Find opportunities to do different things and you'll find opportunities to do things differently.
Listen. Learn to listen well. It will unlock the world. My grandfather taught me a Cherokee proverb, "If you listen to whispers, you'll not hear screams." Pay close attention to the still, small voice.
What are the most challenging and rewarding parts of your job?
The most challenging parts are the most rewarding. It is a challenge to get those in charge of organizations to change the way they operate while in uncertain conditions. Unfortunately it is the uncertain conditions that require changing the way they operate. It is the agility and ability to adapt that is needed for an organization to overcome their challenges and lead their constituents in their markets. Sadly, many are ill-equipped or unwilling to, from their perspective, "take the chance." It is not chance, nor a gamble. When properly managed, change leads to growth.
Who is your greatest inspiration?
My children. Through them I see the same world with new eyes.
What do you do that creates a strong learning environment for your students?
5 more E's: Engage, Explore, Explain, Elaborate, and Evaluate
Engage: find connections between what students know and do
Explore: find a common base of experiences from which to communicate. Identify and build on concepts, processes, and skills
Explain: give students the opportunity to verbalize their understanding and fill in gaps
Elaborate: Make connections between knowledge and practical application of the knowledge, provide historical context to develop a broader understanding of major concepts
Evaluate: Encourage students to assess their understanding and abilities while showing their grasp of key concepts and skill development
We strive to infuse values of The Spirit of Georgetown into everything we do. Which Jesuit value speaks to you most?
Interestingly enough I am currently reading Fr. Timothy Gallagher's book The Discernment of Spirits, An Ignatian Guide for Everyday Living, a treatise on St. Ignatian's Spiritual Exercises. For me there are two of the values that speak to me most, "Ad Majorem Dei Gloriam" and "Contemplation in Action."
For the Greater Glory of God: It is from God we came and to God we go and each encounter and experience we have while in the earth is a lesson in God's Glory. As it is written in Ecclesiastes 12:13 let us hear the conclusion of the whole matter: fear God, and keep his commandments: for this is the whole duty of man."
In order to understand and accomplish God's Glory, one must proceed with Contemplation in Action. It is through reading the Bible, prayer, and reflectivity that we learn to hear the voice of the Holy Spirit. It is the Holy Spirit that is the Master Social Networker.