Earn a Project Management Certificate Online From Georgetown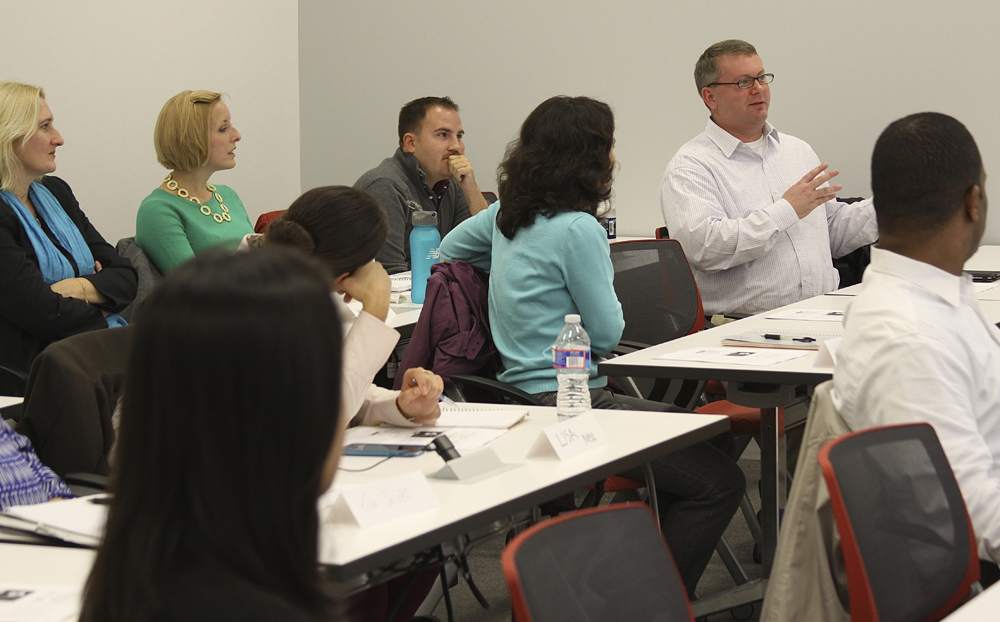 Beginning in March 2015, Georgetown University's Center for Continuing & Professional Education (CCPE) will offer its PMI-approved Certificate in Project Management program 100% online.
The Certificate in Project Management has been offered on campus and off-site at client locations since its inception in 2007. More than 1,200 students have completed the program and gone on to pursue successful careers as project managers across a variety of industries.
As a result of increased demand from working professionals and organizations, CCPE has decided to extend the reach and flexibility of the program to include an online format. Taught by the same faculty members that teach the on-campus program, the online program is designed around core competencies demanded by today's employers.
A Competency-Based Approach
CCPE opted for a competency-based design for the program to ensure that students acquire the critical skills needed to manage projects on time, on budget, and in scope. With this type of design, learning is concentrated on the mastery of skills or competencies, not on content or clock hours. Courses are organized into focused modules that require students to demonstrate their mastery of a competency.
CCPE conducted extensive research into the core competencies needed to excel as a project manager. These competencies include:
Initiating and closing projects
Scoping project parameters
Documenting project requirements
Estimating and budgeting resources
Crafting a comprehensive project plan
Leading and coaching project team members
Communicating with stakeholders
Taught by the same faculty who teach the on-campus program, the online Certificate in Project Management features frequent skills assessments and feedback from faculty throughout its courses to ensure that students have mastered the proper skills needed to succeed as project managers.
Students who complete the program will fulfill the education requirement to sit for the Project Management Institute's PMP Exam for experienced professionals or the CAPM Exam for entry-level professionals.
Program Schedule
| | | | | |
| --- | --- | --- | --- | --- |
| Sequence | Course Name | Course No. | Start Date | End Date |
| 1 | | XCPD-480 | March 10, 2015 | March 31, 2015 |
| 2 | | XPRM-501 | March 31, 2015 | April 14, 2015 |
| 3 | | XCPD-487 | April 14, 2015 | April 21, 2015 |
| 4 | | XCPD-483 | May 5, 2015 | May 12, 2015 |
| 5 | | XCPD-484 | May 12, 2015 | May 19, 2015 |
| 6 | | XPRM-503 | May 19, 2015 | June 2, 2015 |

Click the button above to learn more about the Certificate in Project Management. To register for online courses, scroll to the bottom of the page where there are direct links for all course sections and select the sections labeled "online."
Please note: Georgetown University is not yet able to offer online programs in every state. Please check back or contact ccpeprograms@georgetown.edu for additional questions.
Professional Certificate Programs Information Session
January 13, 2015
Georgetown SCS
12:00 PM - 2:00 PM
Details
Application Dates