International Migration Studies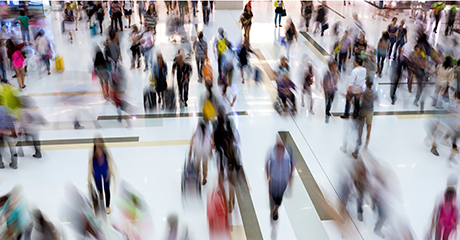 ---
Ideal for
Policy-makers, law enforcement officials, NGO professionals, and academics who want to gain an in-depth understanding of international migration and refugee issues.
Program Format
Courses typically meet on weekdays for three consecutive days

—

Wednesday through Friday

—

with the exception of Global Trends in International Migration which is a four day course.
Program Length
Six courses over one semester. Students are not required to enroll continuously and have up to two years to complete the program.
Program Cost
Tuition is $895.00 to $1295.00 per course. Total program tuition including all six courses is $5,470.00 during the 2016-2017 academic year, and will be increasing to $6,270 in the 2017-2018 academic year. Most course materials are included.

Learn more about funding or financing your certificate >>
Start Date
International Migration Studies courses are open enrollment and offered throughout the year, though some courses may be available in the spring or fall semester only. Courses may be taken in any order, however, students are strongly encourage to take Global Trends in International Migration first. Please see course schedule below for the next start date.
Program Overview
Government authorities, NGO professionals, and academics responsible for developing, implementing, and analyzing migration policies face exceptional challenges in dealing with unauthorized migration, legal immigration, and forced migration. Understanding the complex dynamics behind international migration is essential to improved policies and programs to address the multiple causes and consequences of these movements of people. Doing so requires a multi-disciplinary approach that focuses on the economic, social, cultural, ethical, security, and policy ramifications of international movements of people.
Taught by distinguished faculty from the Institute for the Study of International Migration at the Edmund A. Walsh School of Foreign Service and the Georgetown University Law Center, the Certificate in International Migration Studies is a comprehensive program that addresses global migration trends, national and local security conditions, and social issues driving contemporary immigration policy and enforcement.
Program Objectives
Upon successful completion of the program, participants will be able to:
Analyze how government laws and policies influence migration patterns
Develop solutions to problems concerning unauthorized migration, legal immigration and forced migration
Find the best information available to understand international migration challenges
Apply such critical information to create lasting policies and practices
Prepare in advance for change by understanding trends in international migration
Certificate Requirements
To receive the Certificate in International Migration Studies from Georgetown University, participants must complete four (4) required courses and any two (2) electives for a total of 15.20 Continuing Education Units (CEUs), which is equivalent to 152.0 contact hours. All six courses must be completed within a two-year period.
| | Course Name | Course Type | CEUs |
| --- | --- | --- | --- |
| 1 | Global Trends in International Migration | Required | 3.20 |
| 2 | Newcomers to Citizens: Immigrant Integration | Required | 2.40 |
| 3 | Labor Migration | Required | 2.40 |
| 4 | Refugees and Displaced Persons | Required | 2.40 |
| 5 | Elective 1 | Elective | 2.40 |
| 6 | Elective 2 | Elective | 2.40 |
| Total | 4 Required Courses + 2 Elective Courses | | 15.20 |
See below for course schedules and registration information.
Program Prerequisites
A bachelor's degree or the equivalent
At least two years of professional experience or an advanced degree
International Students
Georgetown University cannot sponsor student visas for non-credit professional certificate programs, however, international students who enter the U.S. on a valid visa are eligible to enroll in courses. For more information, please see our Frequently Asked Questions. A TOEFL examination for non-native speakers of English is not required but students are expected to read, write and comprehend English at the graduate level to fully participate in and gain from the program.
How to Enroll
This certificate is an open enrollment program. No application is required and registration is available by clicking the course links below. Course registration is complete when payment is processed and you receive a confirmation email.
Required:
Global Trends in International Migration
Labor Migration: Permanent Settlers, Temporary Workers, and Unauthorized Migrants
Newcomers to Citizens: Immigrant Integration
Refugees and Displaced Persons
Elective:
Human Trafficking
Migration and Security
---
Course Schedule
Course Name
Semester and Section
Required
Fall 2017
Newcomers to Citizens: Immigrant Integration

Not currently scheduled

Required
Fall 2017
Global Trends in International Migration

Not currently scheduled

Section 01

Online

Oct 09, 2017 to Dec 03, 2017

Status:

Open

Required
Fall 2017
Refugees and Displaced Persons

Not currently scheduled

Section 01

Wed/Thu/Fri, 9:00 AM - 5:00 PM
Oct 18, 2017 to Oct 20, 2017
640 Mass Ave.

Status:

Open

Required
Fall 2017
Labor Migration: Permanent Settlers, Temporary Workers, and Unauthorized Migrants

Not currently scheduled

Section 01

Wed/Thu/Fri, 9:00 AM - 5:00 PM
Nov 15, 2017 to Nov 17, 2017
640 Mass Ave.

Status:

Open

Elective
Fall 2017
Migration and Security

Not currently scheduled

Elective
Fall 2017
Human Trafficking

Not currently scheduled