Strategy and Performance Management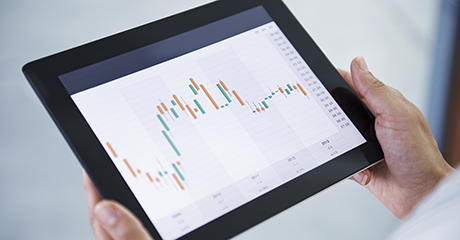 ---
Ideal for
Professionals tasked with measuring organizational performance and responsible for creating, evaluating, and administering performance systems in organizations.
Program Format
Courses typically meet on Friday evenings and Saturdays at our downtown Washington, D.C. campus. Occasionally, courses may meet on weekdays during the day or evening.
Program Length
Five courses over one semester. Students are not required to enroll continuously and have up to two years to complete the program.
Program Cost
Tuition is $795.00 per course. Total program tuition including all five courses is $3,975.00, not including textbooks.

Learn more about funding or financing your certificate >>
Start Date
Strategy and Performance Management courses are open enrollment and offered throughout the year. Students are encouraged to complete the courses in sequence. Please see course schedule below for the next start date.
Program Overview
The Certificate in Strategy & Performance Management program provides practical tools to determine where an organization is going and how well it's getting there. Students in the program learn to adapt and apply the balanced scorecard system to their organization. The balanced scorecard is a strategic planning and management system that is used extensively in business and industry, government, and nonprofit organizations worldwide to align business activities to the vision and strategy of the organization, improve internal and external communications, and monitor organization performance against strategic goals. Coursework will prepare students to communicate outcomes to various stakeholders.
Program Objectives
Upon successful completion of the program, participants will be able to:
Formulate an effective organizational strategy and express it in the form of a strategy map
Provide a framework for implementing an organizational strategy in the form of a complete balanced scorecard at any level of the organization
Use a variety of well accepted and innovative measurement techniques and approaches for outcomes, customer/client value propositions, processes, and organizational learning and growth factors
Use effective presentation and reporting techniques to report organizational results
Recognize valid techniques for measuring psychological and interpersonal factors in organizations
Certificate Requirements
To receive the Certificate in Strategy & Performance Management from Georgetown University, students must successfully complete five (5) required courses for a total of 9.00 Continuing Education Units (CEUs), which is equivalent to 90.0 contact hours. All five courses must be completed within a two-year period.
| | Course Name | Course Type | CEUs |
| --- | --- | --- | --- |
| 1 | Elements of Organizational Performance | Required | 1.80 |
| 2 | Strategic Alignment: The Balanced Scorecard Model | Required | 1.80 |
| 3 | Performance Measurement & Evaluation | Required | 1.80 |
| 4 | Communicating Organizational Results | Required | 1.80 |
| 5 | Measuring Human & Intellectual Capital | Required | 1.80 |
| Total | 5 Required | | 9.00 |
See below for course schedules and registration information.
Program Prerequisites
Program participants must have a bachelor's degree or the equivalent.
International Students
Georgetown University cannot sponsor student visas for non-credit professional certificate programs, however, international students who enter the U.S. on a valid visa are eligible to enroll in courses. For more information, please see our Frequently Asked Questions. A TOEFL examination for non-native speakers of English is not required but students are expected to read, write and comprehend English at the graduate level to fully participate in and gain from the program.
How to Enroll
This certificate is an open enrollment program. No application is required and registration is available by clicking the course links below. Course registration is complete when payment is processed and you receive a confirmation email.
Required:
Communicating Organizational Results
Elements of Organizational Performance
Measuring Human and Intellectual Capital Development
Performance Measurement and Evaluation
Strategic Alignment: The Balanced Scorecard Model
---
Course Schedule
Course Name
Semester and Section
Required
Fall 2017
Elements of Organizational Performance

Not currently scheduled

Section 01

Fri, 6:30 PM - 9:30 PM
Sep 22, 2017 to Sep 29, 2017
640 Mass Ave.

Sat, 9:00 AM - 4:00 PM
Sep 23, 2017 to Sep 30, 2017
640 Mass Ave.

Status:

Open

Required
Fall 2017
Strategic Alignment: The Balanced Scorecard Model

Not currently scheduled

Section 01

Fri, 6:30 PM - 9:30 PM
Oct 13, 2017 to Oct 20, 2017
640 Mass Ave.

Sat, 9:00 AM - 4:00 PM
Oct 14, 2017 to Oct 21, 2017
640 Mass Ave.

Status:

Open

Required
Fall 2017
Performance Measurement and Evaluation

Not currently scheduled

Section 01

Fri, 6:30 PM - 9:30 PM
Oct 27, 2017 to Nov 03, 2017
640 Mass Ave.

Sat, 9:00 AM - 4:00 PM
Oct 28, 2017 to Nov 04, 2017
640 Mass Ave.

Status:

Open

Required
Fall 2017
Communicating Organizational Results

Not currently scheduled

Section 01

Fri, 6:30 PM - 9:30 PM
Nov 10, 2017 to Nov 17, 2017
640 Mass Ave.

Sat, 9:00 AM - 4:00 PM
Nov 11, 2017 to Nov 18, 2017
640 Mass Ave.

Status:

Open

Required
Fall 2017
Measuring Human and Intellectual Capital Development

Not currently scheduled

Section 01

Fri, 6:30 PM - 9:30 PM
Dec 01, 2017 to Dec 08, 2017
640 Mass Ave.

Sat, 9:00 AM - 4:00 PM
Dec 02, 2017 to Dec 09, 2017
640 Mass Ave.

Status:

Open