Paralegal Studies Program - Intensive
---
| | |
| --- | --- |
| Georgetown Paralegal is currently accepting applications for the 2015 Summer Intensive program. Complete applications are due May 1, 2015. We strongly encourage applicants to apply early due to limited availability in the program. | |
---
Program Description
Approved by the American Bar Association, the Georgetown University Paralegal Summer Intensive program is designed to teach the knowledge and skills required to be highly competitive in the legal industry. Taught by academics and experienced practitioners, students complete a ten-week intensive course of study followed by a four-week internship at a law firm, corporation, non-profit, private equity firm, or federal agency in Washington, D.C. With a strong legal foundation, technical skills, and practical experience, graduates of the program pursue successful careers as paralegals, legal project managers, and litigation support/ e-discovery specialists, or continue to law school.
Designed For
Recent college graduates seeking a legal career or stepping stone to law school
Current professionals working in the legal industry and seeking a formal paralegal credential
Experienced professionals seeking a career change to the legal industry
Career & Industry Outlook
According to the Bureau of Labor Statistics Occupational Outlook Handbook, employment of paralegals is expected to grow 17% (faster than average) between 2012 and 2022. Growth is driven by restructuring in the legal industry and increased demand for paralegals, legal project managers, and litigation support/ e-discovery specialists from law firms, corporations, non-profit organizations, and government agencies.
Moreover, demand for professionals with both a strong legal background and technical skills continues to grow. The e-discovery market is currently a $3 billion+ industry in the U.S. and is expected to rise to $9.9 billion by 2017. According to Litigation Support Today's 3rd Annual Salary Review, "despite continuing economic distress, the litigation support profession continues to grow." In addition, The Cowen Group, a leading provider of staffing and recruiting for Litigation Support professionals, notes in its 2012 Seventh Annual Litigation Support Salary Survey that 30% of firms surveyed anticipate hiring litigation support analysts and 23% of firms surveyed expect to hire project managers in 2013.
Salaries are also expected to increase according to salary.com, especially for litigation support specialists, though salaries vary based on practice area, experience, location, and industry. Prospective students are encouraged to research salary expectations on salary.com, glassdoor.com, and payscale.com. Search for paralegal, litigation support, or litigation specialist positions. Some sites may require you to create an account.
Certificate Requirements
To earn the Certificate in Paralegal Studies from Georgetown University, students in the General Legal track must successfully complete 12 courses plus a four-week internship while students in the Litigation Technology/ Legal Project Management track must successfully complete 11 courses plus a four-week internship. Please see the Georgetown Paralegal Curriculum Brief below for specific program and grade requirements.
Program Curriculum
During the first five weeks of the program, all students must complete the core curriculum. After successfully completing the fundamentals, students may select from two tracks of study during weeks 6 - 10:
General Legal Track
Litigation Technology/Legal Project Management Track
After week 10, students begin a four-week internship. Each track is described in the Georgetown Paralegal Curriculum Brief, including minimum passing requirements for selected courses. Prospective students are encouraged to download and review the curriculum brief. Course descriptions are available by clicking the course links below.
Internships
Summer Intensive Paralegal Studies students are required to complete an internship to receive the Certificate in Paralegal Studies from Georgetown University. Internships are an effective means to gain real-world work experience in a practice area, professional legal environment, or corporate setting. Internships are typically 4-5 weeks in duration and are unpaid. Students are matched with internship hosts based on preference and availability. All internships comply with the Fair Labor Standards Act. Learn more >>
Program Prerequisites
Applicants to the program must have a bachelor's degree from an accredited institution prior to the start of the program. Moreover, coursework is reading-and-writing intensive and requires superlative command of written and spoken English. All applicants (regardless of citizenship) whose first language is not English are required to complete the TOEFL with minimum scores of 600 (paper-based test), 250 (computer-based test), or 100 (iBT) or the IELTS with a score of 7.5 or higher. No exceptions to these prerequisites are permitted.
Program Schedule
The Summer Intensive program meets Monday through Saturday from 9:00am until 4:00pm for ten weeks, followed by a four-week internship. The program begins the third week of May and ends the week before Labor Day.
Semester Start/End Dates
The Paralegal Summer Intensive Program generally begins around the third or fourth week of May and concludes before Labor Day. The 2015 Summer Intensive Program began May 26, 2015 and ends September 4, 2015.
Library Resources & Research Materials
Students in the Paralegal Studies program have access to Georgetown University library resources, including the Georgetown University Law Center library. Georgetown University's library resources include:
500 databases
27,000 print journals
115,000 e-journals
2.4 million books
20,000 DVDs and videos
Program Tuition
The tuition for the Certificate in Paralegal Studies Summer Intensive program is $9,200.00, excluding books and materials. Books and materials are estimated to cost between $750.00 - $1,000.00. Full tuition is due before the program start date. An interest-free payment plan is available for eligible students. Withdrawals and refunds are subject to the Paralegal Studies Program Withdrawal and Refund Policy.
Tuition Payment Considerations
While non-credit professional certificate programs do not qualify for federal financial aid, prospective students should consider the following for tuition payment:
Seek employer funding or reimbursement
Enroll in our interest-free payment plan
Use Veterans Affairs (VA) Benefits/ GI Bill
Apply for a private education loan
Register for individual courses over multiple semesters

Admissions and Applications
Admission to the Paralegal Studies Summer Intensive program is highly selective. Applicants must demonstrate they have: (1) the ability to complete a rigorous academic program in a condensed timeframe (10 weeks) and; (2) the personal and professional maturity to complete an internship at a major legal employer such as a law firm, corporation, federal agency, non-profit, or private equity firm in Washington, D.C.
Prospective students interested in a part-time program may wish to consider the Evening Paralegal Studies program.
More Information
For more information or to speak with a program advisor, please complete the Request More Information Form, send an email to paralegalstudies@georgetown.edu, or call (202) 687-7000.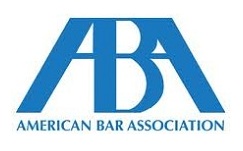 Required Courses - General Track:
Required Courses - Litigation Technology/Legal Project Management Track:
Advanced Litigation and Trial Technology (PSP)
Legal Project Management (PSP)
eDiscovery (PSP)
Elective Courses - General Track:
---
Course Schedule
Professional Certificate Programs Information Session
March 10, 2015
Georgetown SCS
6:00 PM - 7:30 PM
Details