Launch a Career in the Legal Field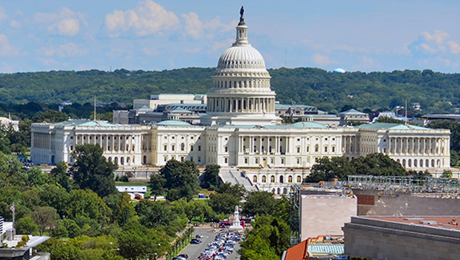 ---
The Paralegal Studies Program will discontinue in its current ABA-approved version and curricular format at the conclusion of the summer 2017 semester. Georgetown is no longer accepting new students into the Paralegal Studies Program.
---
---
Georgetown University's Paralegal Studies Program combines a strong legal foundation with real-world application to provide students with the legal knowledge, critical thinking abilities, and technical competencies needed for a successful legal career. As the only paralegal program in Washington, D.C. approved by the American Bar Association, Georgetown's program has been preparing legal professionals to successfully navigate the evolving legal landscape for more than 40 years.
Featuring a curriculum taught by distinguished legal professionals—including some of the D.C. area's top lawyers and paralegals—the program leverages it's location in the nation's capital to provide students with unique opportunities outside of the classroom through internships, career and industry events, and access to top law firms, federal agencies, non-profit organizations, and corporation that employ skilled paralegals.
With options for full- or part-time enrollment and a convenient location in downtown Washington, D.C., the Paralegal Studies Program offers a flexible way for students to advance their careers. The program provides students with not only a comprehensive understanding of the law, but also a broad set of transferrable skills—enabling multiple career paths and placing them in high demand in a growing marketplace. Graduates of the program often pursue successful careers as paralegals in legal, corporate, nonprofit, and government organizations, and many continue to law school.
---
Please be aware that there are restrictions to the practice of law. To practice law without a law license is prohibited under most jurisdictions. For more information regarding the unauthorized practice of law in the District of Columbia, visit the website for the District of Columbia Courts.