Academic Calendar
Synopsis of Important Dates for 2017
The table below is an overview of the important dates and deadlines listed above. All students must adhere to the dates listed below. Please note: all dates are subject to change.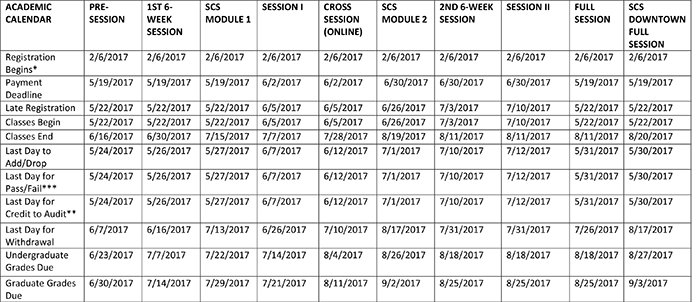 *Please consult with your dean or advisor if you have any questions regarding your registration.
**MPS and DLS courses cannot be audited.
Georgetown students should see Tuition and Fees for financial aid information and refund schedules.
The university will be closed and classes will not meet on Memorial Day (May 29) and in observance of Independence Day (July 4).