Georgetown SCS
English Language Center
Success Stories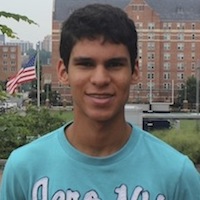 Gustavo Ascanio
Venezuela
Being in the capital of the United States of America is such a good feeling because there is a piece of American culture hidden in every corner of the city. And going to those symbolic places here in D.C. has shown me American history from a different perspective.
Academically, I have never met so many people willing to help you reach excellence. No matter how long it takes, the faculty and staff have the patience to help you.
I studied at Georgetown for one year and I have to say that I have made unique relationships with people. They are more than friends—I consider them my family. I can say that thanks to the English as a Foreign Language Program I have built bonds that cannot be broken.
---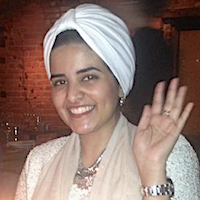 Norah Alhuseini
Saudi Arabia
I was impressed from my first day at the program until the graduation ceremony. Coming to a new country was an overwhelming feeling, but studying at the English as a Foreign Language Program at Georgetown University definitely made it the best experience I have ever had. The faculty was the best thing in the whole experience. Without them, my English skills would never have improved. They all had great knowledge of the topic they were teaching. I am so thankful for their time and effort. Whenever I needed help or guidance, they were there to help. It was really easy to contact them through office hours or email, and they responded instantly.
Writing skills: I still keep my first essay that I wrote in my first week. Although I was in the advanced level, it was a failure. The professors shaped my writing skills so well that later on I took the IELTS test and I scored 8 out of 9 in the writing section. All thanks to the great professors at the program and their amazing skills in training us to write a well-done essay structure.
Speaking skills: They not only teach us how to say words in the American pronunciation, but also how to use idioms and words in a grammatically correct way. Presenting in front of the class is a new thing that I am not used to back in my country, and I am sure most other countries are not used to it either. The program teaches us how to present and organize our PowerPoint slides in an academic way so that we will be well prepared for our future educational degrees.
Listening skills: As an international student, at the beginning it was really hard for me to get used to the way Americans pronounce English words. Georgetown's program played a big role in teaching me and making me use some strategies in order to recognize and understand American English.