Department of
English Language & Teacher Training
Recent Work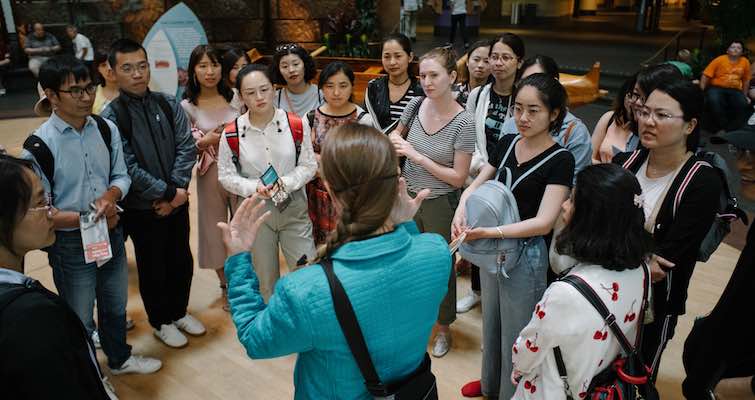 The English Language Center will work closely with you to determine how best to meet the needs of your group. Our programs usually combine content instruction with additional activities to create a fuller, more effective learning experience.
Our previous clients have included:
U.S. Department of Defense National Security Education Program
World Bank
Tokyo Metropolitan Government
Embassy of France
Paris Chamber of Commerce
Mitsubishi Corporation
SK Corporation of Korea
SmithGroupJJR
Panama Bilingue
Tokyo Metropolitan University
Matsushita Institute of Management
Ritsumeikan University
Recent custom courses & workshops:
Tokyo Metropolitan Government: Public Policy & Advanced English for the International Arena
In collaboration with the English Language Center, the Tokyo Metropolitan Government has sponsored a recurring Public Policy and Advanced English for the International Arena course, which includes 8 weeks of online language instruction and 4 months of advanced professional English courses at Georgetown. The professional English courses at Georgetown are supplemented by site visits and public policy lectures through Georgetown's McCourt School of Public Policy, and embed research to address public policy topics of interest to Tokyo Metropolitan Government.
Panama Bilingue: TESOL Enrichment Program and Instructional Leadership Workshop
Panama Bilingue, a teacher training initiative sponsored by the Panama Ministry of Education, collaborates with higher education institutions throughout the United States. The English Language Center at Georgetown has conducted a recurring TESOL Enrichment Program with Panama Bilingue, including 8 weeks of teaching methodology and English communications for teachers at Georgetown, followed by 8 weeks of post-program online support. The English Language Center has also supported an Instructional Leadership Workshop for Panama Bilingue Supervisors and Coordinators. This includes a 2-week instructional leadership workshop at Georgetown focusing on principles of teaching methodology, leadership in times of change and transition, action plan development, and K-12 school site visits with guest lectures.