Hospitality Students Get a Taste of the Culinary Experience at Vidalia
Hospitality Students Get a Taste of the Culinary Experience at Vidalia
Georgetown's Master of Professional Studies in Hospitality Management program recently held the inaugural event of its Collaborative Hub series, taking students to acclaimed D.C. restaurant Vidalia to explore the evolution of a culinary brand.
Engaging With the Local Hospitality Community
"We are excited to open our doors to the larger hospitality community for a series of panels, networking receptions, and experiential events that promote our program's mission to foster innovative ideas that push the industry forward," said Hospitality Management Executive Director Gray Shealy.
The program partnered with James Beard Award-winning chef and restaurateur Jeffrey Buben for the event, The Vidalia Experience: Dynamic Evolution of a Culinary Brand. Chef Buben opened Vidalia in 1993, and the establishment has remained an integral part of D.C.'s culinary culture ever since. Over the years, Buben has become a master of the food and beverage lifecycle, continually evolving his brand concept, cuisine, and space over 20 years to stay fresh in the ever-competitive D.C. dining scene.
The Culinary Scene, Past and Present
Buben discussed the innovation that he has infused into his brand, product, and customer experience to adapt to challenges such as changing palettes and shifting audiences. To demonstrate this principle to the audience, he prepared several dishes and served two versions of each—the dish that was served in 1993 versus the dish that is served in present day. For instance, today's Shrimp & Grits dish now includes shrimp served with the head on, locally sourced ham, and a bed of spinach to satisfy the modern-day customer's demands for more diverse, colorful, and locally-sourced products.
Buben then presented a special treat to the attendees: ice cream made from Vidalia onions, the restaurant's namesake. No longer on the menu, tasting this dish was an exclusive opportunity for the Hospitality Management guests, many of whom expressed that the ice cream would be a welcome return to today's menu.
Additional event panelists included Star Restaurant Group CEO Michael Sternberg and Wolfgang Lindlbauer, the Chief Discipline Leader of Global Operations for Marriott International.
Check out photos from the event below.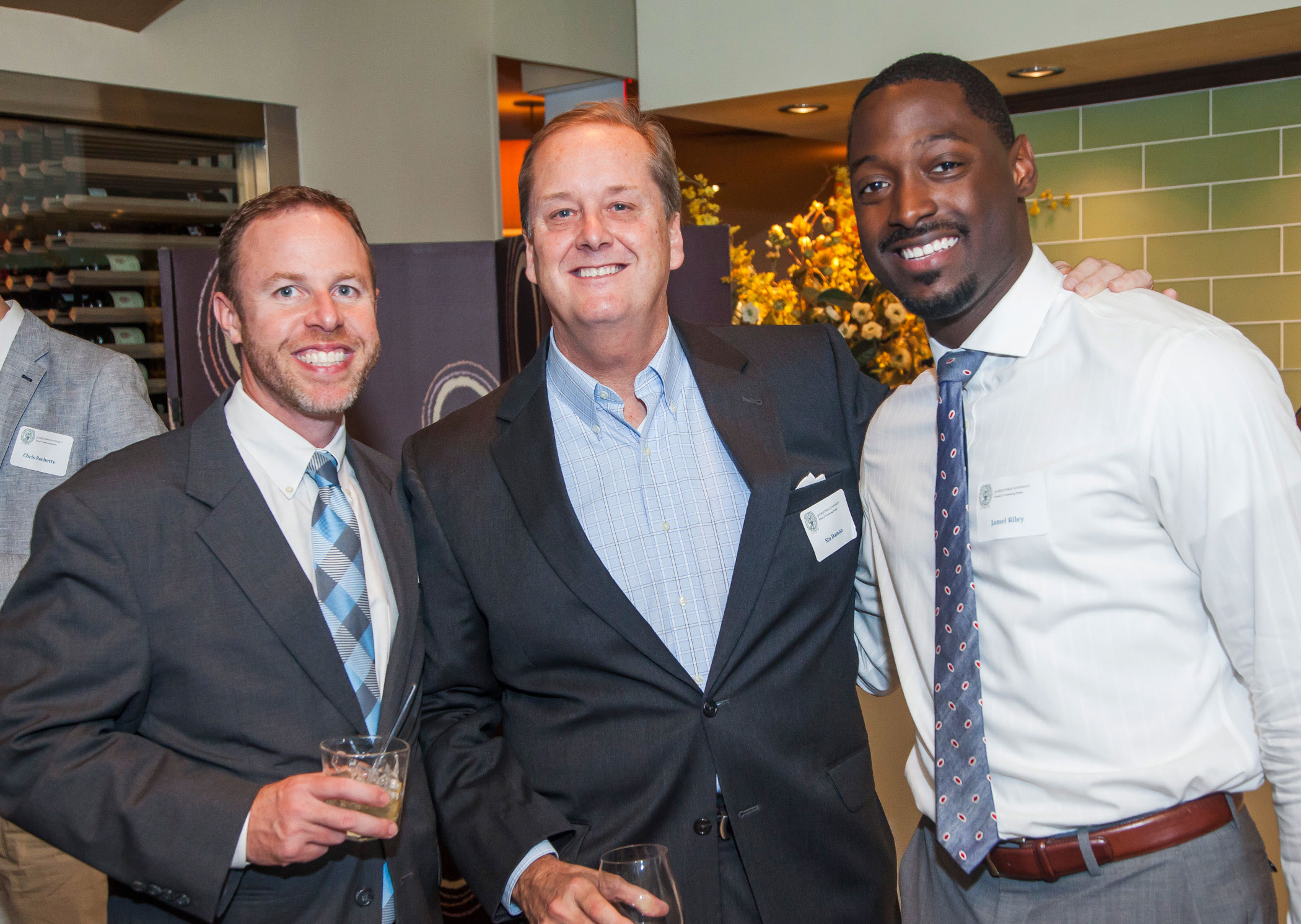 Stuart Levy, Faculty Member Stu Damon, and Jamel Riley.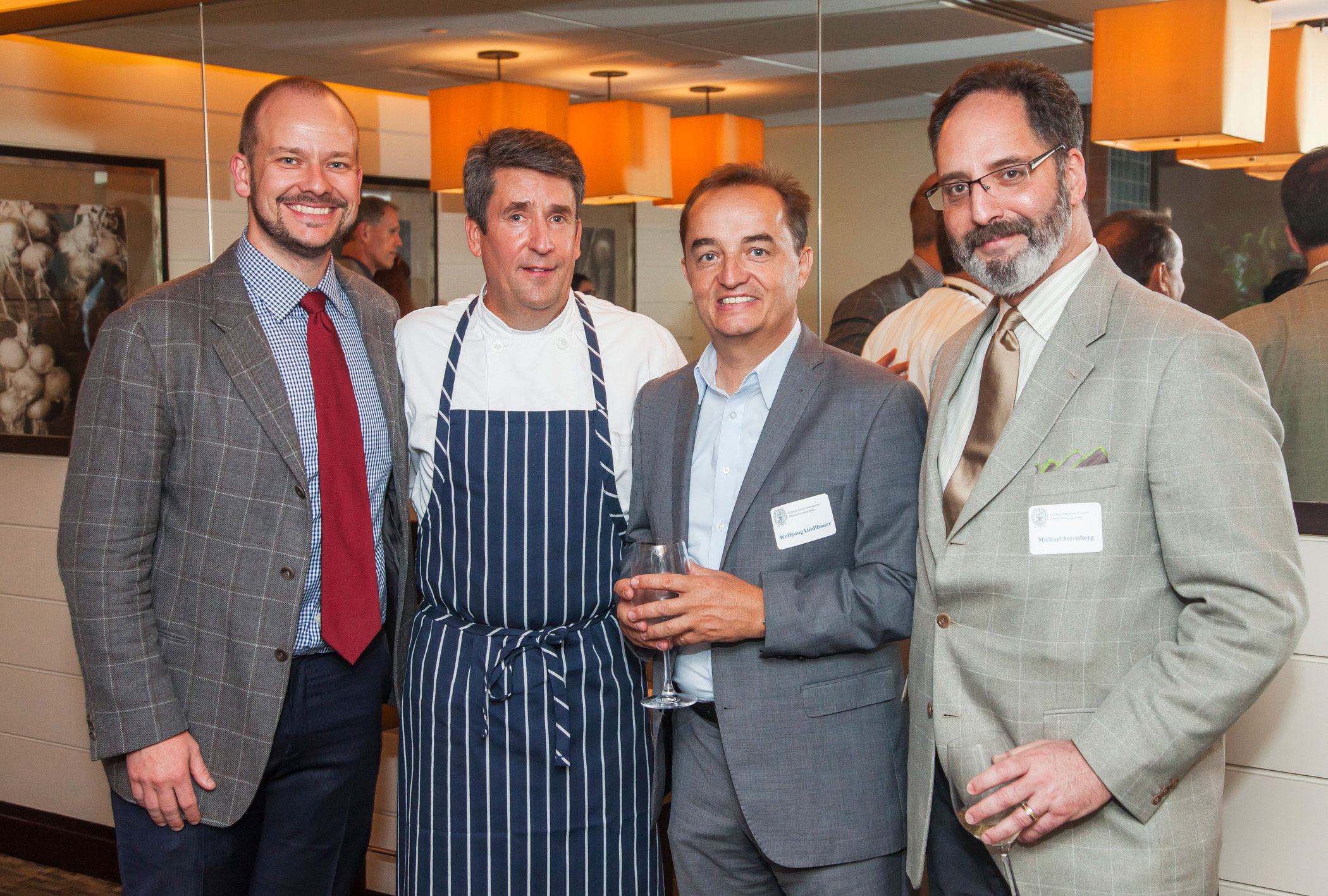 Executive Director Gray Shealy, and panelists, James Beard Award-Winning Chef of Vidalia Jeffrey Buben, Chief Discipline Leader of Global Operations for Marriott International Wolfgang Lindlbauer, and Star Restaurant Group CEO Michael Sternberg prepare for a discussion on brand evolution in the food and beverage industry.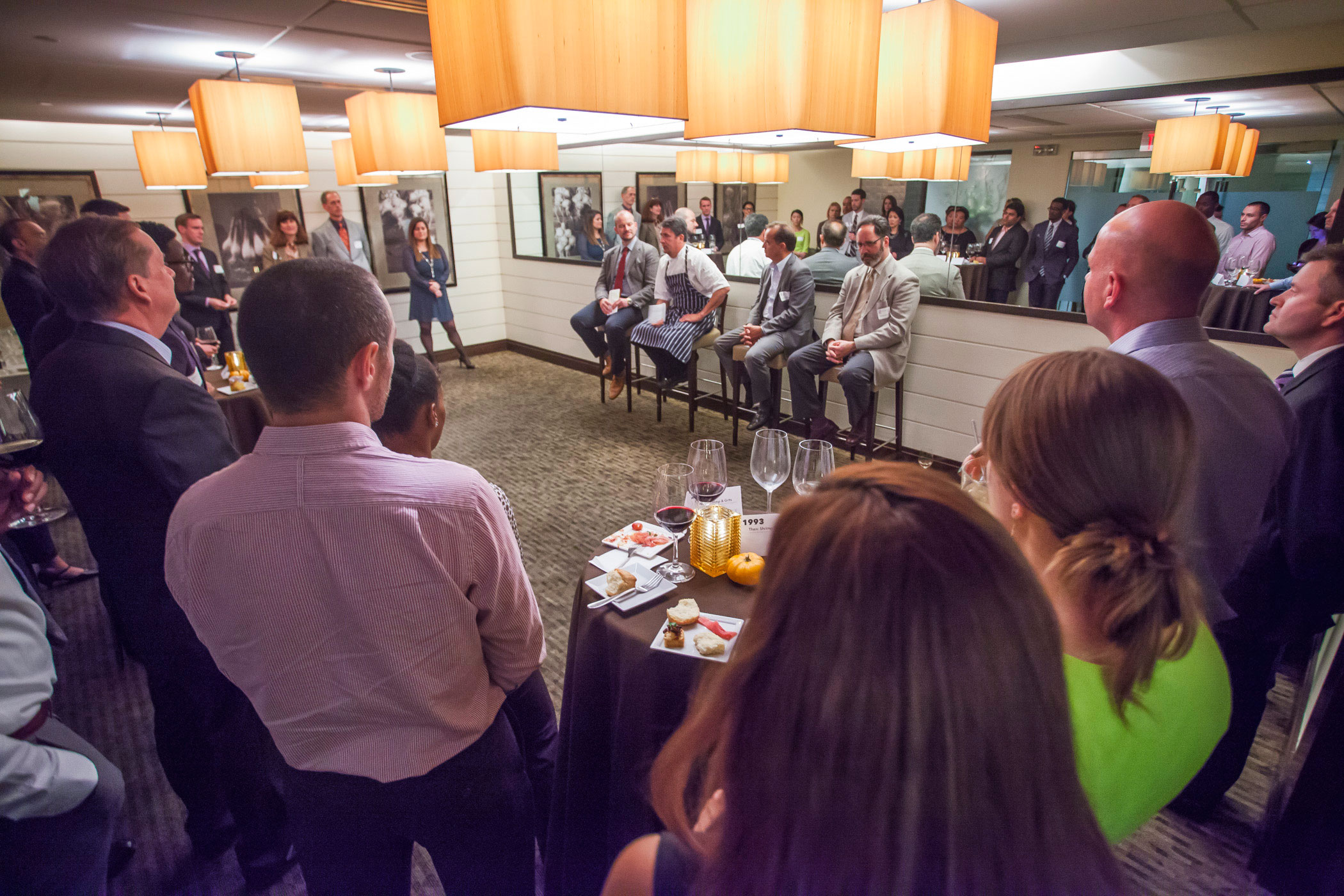 Guests hear about the ever-changing dining and scene in both D.C. and around the world. They panelists shared current insights and predictions for the future of the food & beverage industry.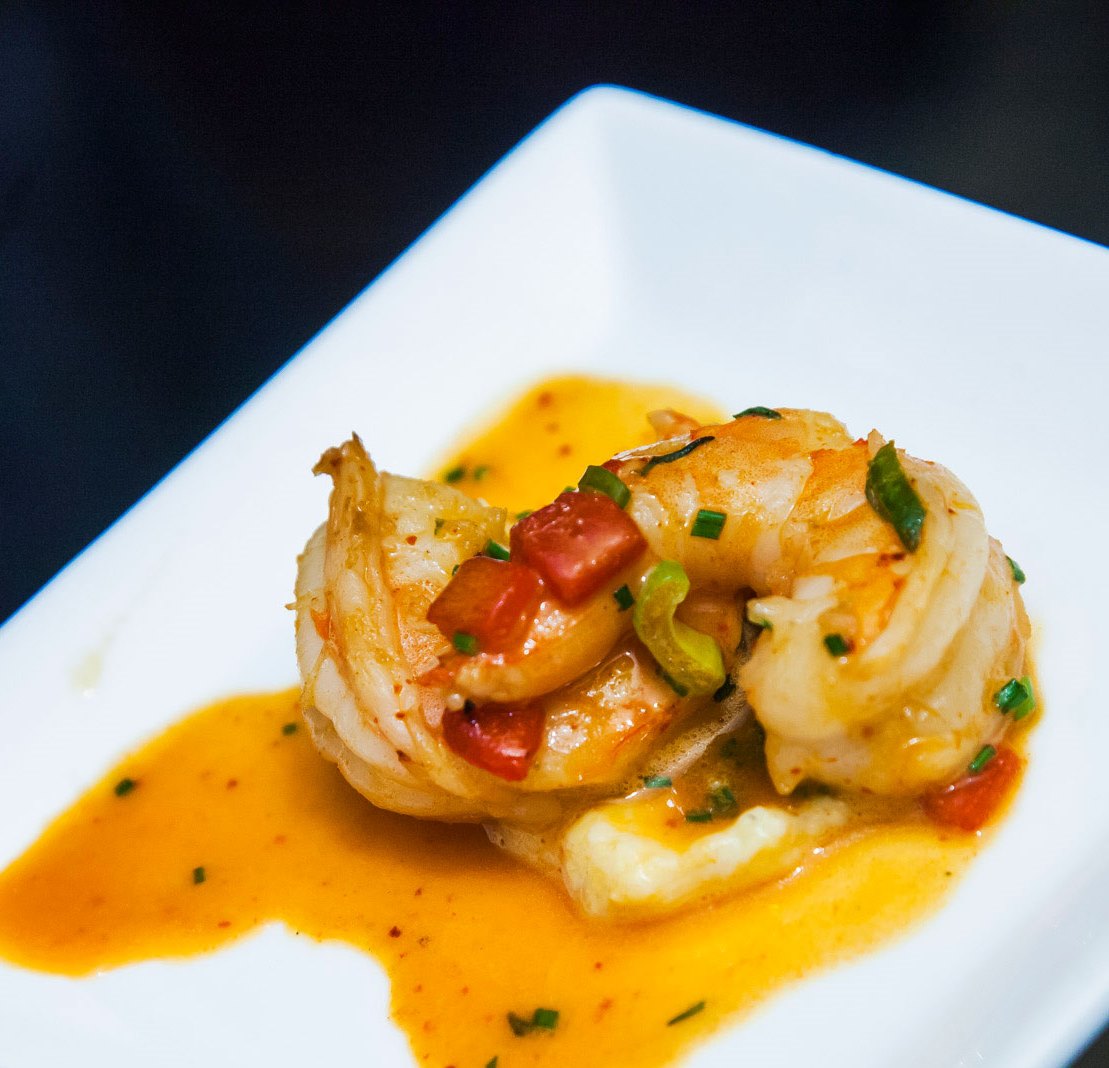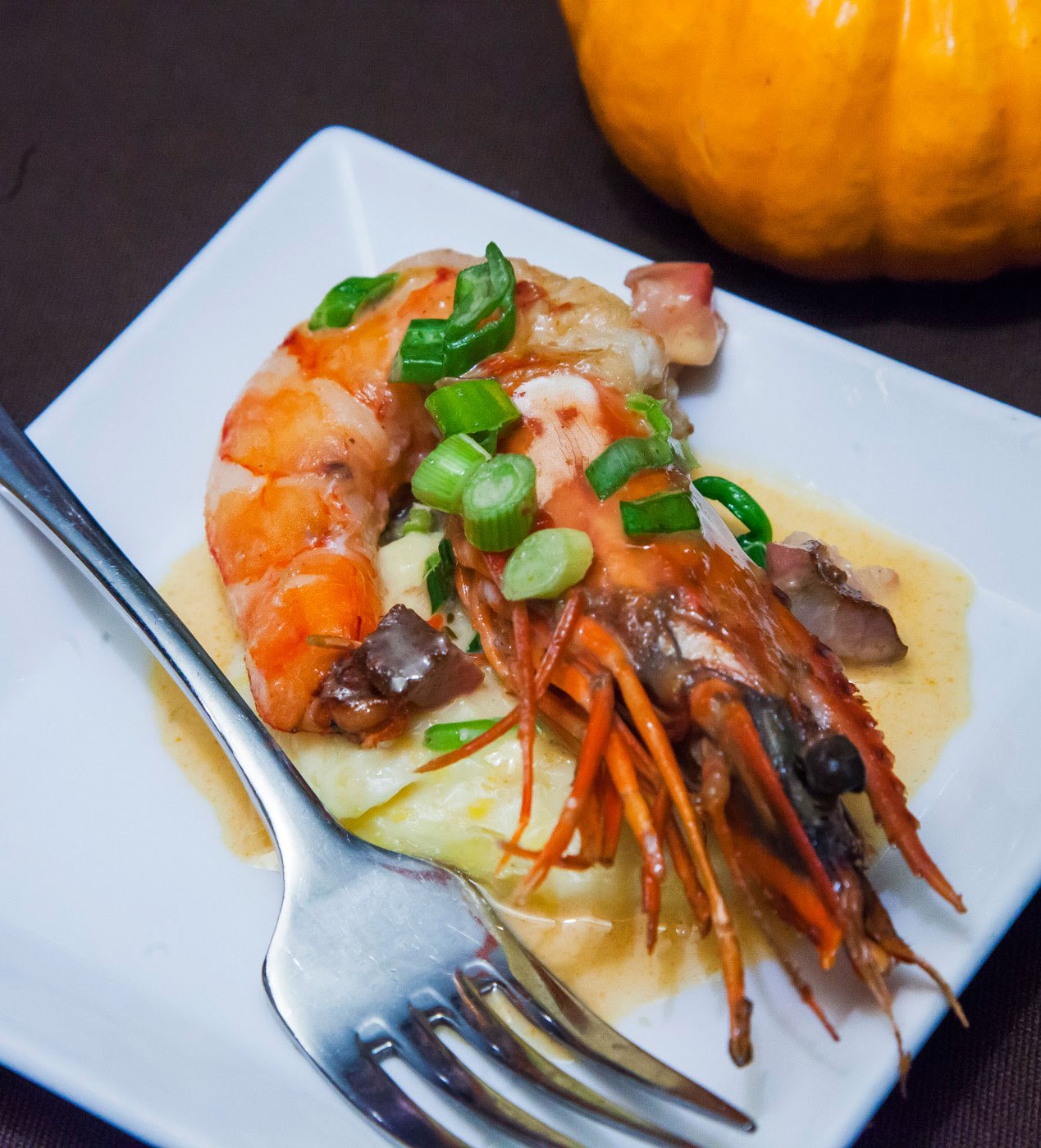 Vidalia Shrimp and Grits, 1993 vs. 2014
No longer on the menu, Chef Buben prepared Vidalia Onion ice cream for event guests.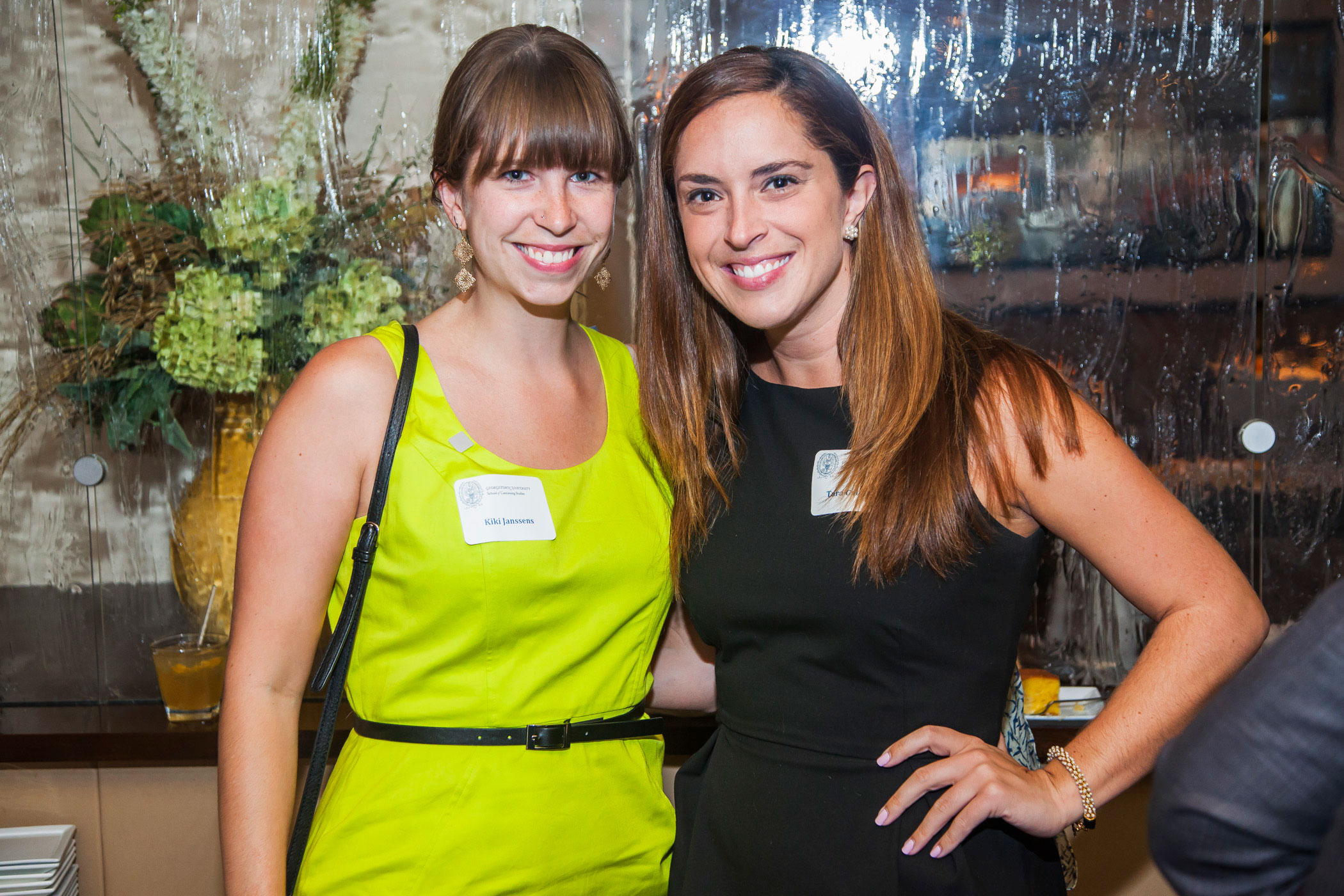 Attendees Kiki Janssens and Tara Gabaldon.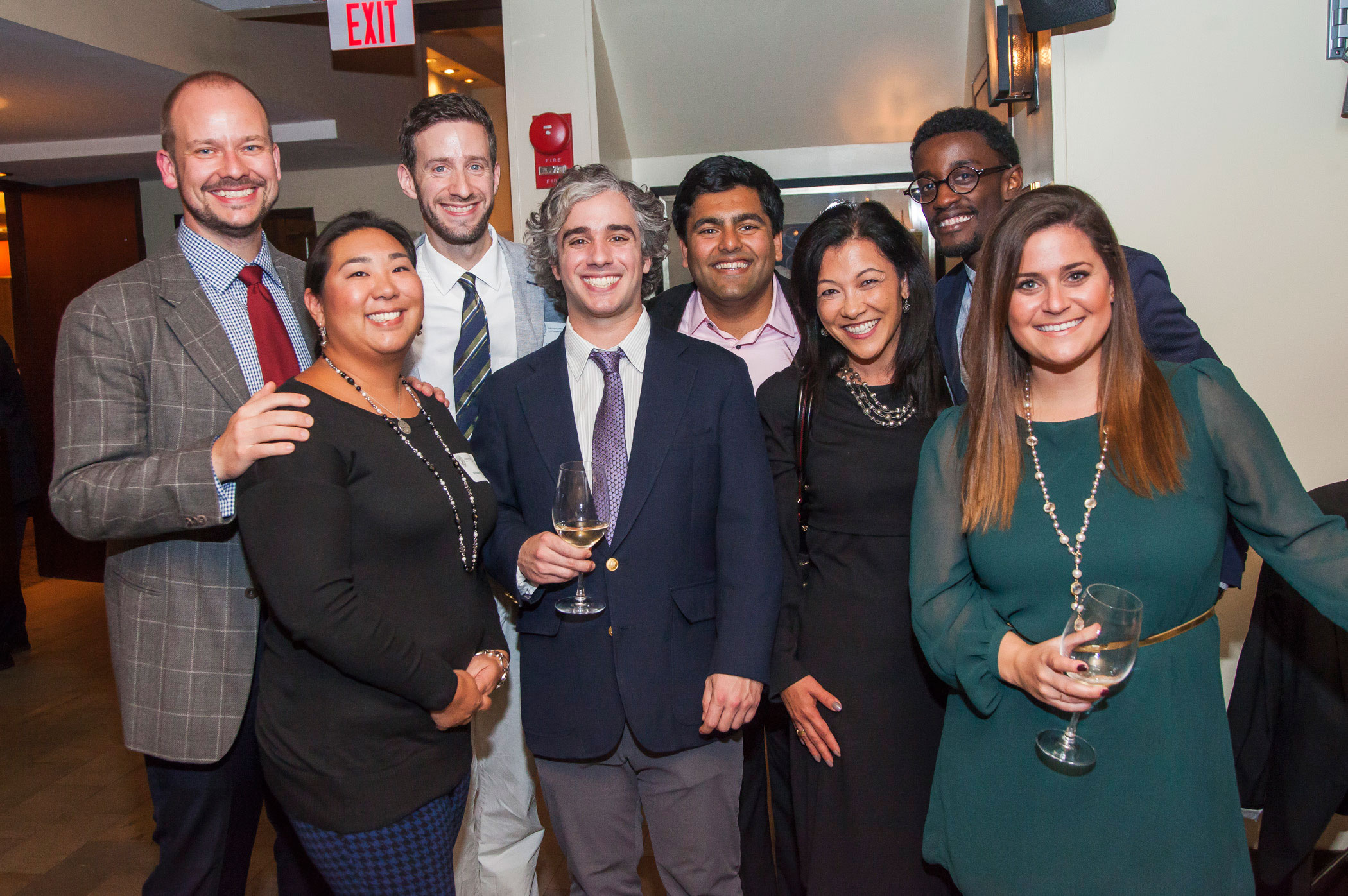 Georgetown Hospitality students, faculty, and staff enjoy an evening with great food and insightful information. From left: Gray Shealy, Kristie Chang, Chris Rochette, Taso Sporidis, Vivek Patel, Dr. Mia Mulrennan, Eric Church, and Erin Engel.
About the Collaborative Hub for Hospitality
Washington, D.C., is home to some of the world's largest hotel management and development headquarters, travel and transportation groups, associations, and properties. Located at the center of all of these, Georgetown's new downtown campus is a Collaborative Hub for Hospitality, serving as a gathering place for the diverse players of the industry to network, collaborate, and facilitate the dialogue of innovation that will move the industry forward.