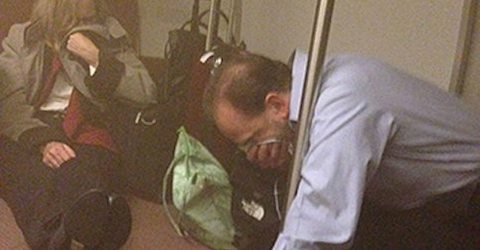 Emergency and Disaster Management faculty member Randall Griffin knows a thing of two about how to act in an emergency situation. The career firefighter and safety consultant was recently featured in a Washington Post article, titled "If you were trapped in a smoke-filled metro train, what would you have done?" True to the article's title, Griffin weighs in on the recent Metrorail emergency and evaluates the psychology that led passengers to act in the way that they did.
He notes that the event began with what passengers probably thought was a routine tunnel stop. "People may think about that but continue to listen to their iPod or continue to read or do Sudoku. It's a blur for a lot of people. I don't think they're in a conscious state. But then there's something that just isn't right, where you know something is wrong. They kind of look around the rest of the train and mirror what other people do."
Griffin then takes us through the stages of psychological awareness of the situation, including denial and disbelief. "You have a thousand thoughts running through your mind, and you still have this denial and disbelief that this is really happening. [You think] 'I don't want to look stupid. I'm not going to panic. I'm going to kind of sit here.' And you're starting to have physiological changes in your blood pressure and your heart rate as you react to stress."
A career firefighter, Griffin is also owner and principal consultant at Safety Analytics LLC, a firm he founded in 2005 that trains public, private, and academic clients throughout the United States in how to prepare for emergency situations. He holds a B.A. in Political Science from SUNY-Oswego and a Master's in Public Administration from Syracause University.
Read more:
If you were trapped in a smoke-filled Metro train, what would you have done?