SIM Graduate Makes Forbes' '30 under 30' List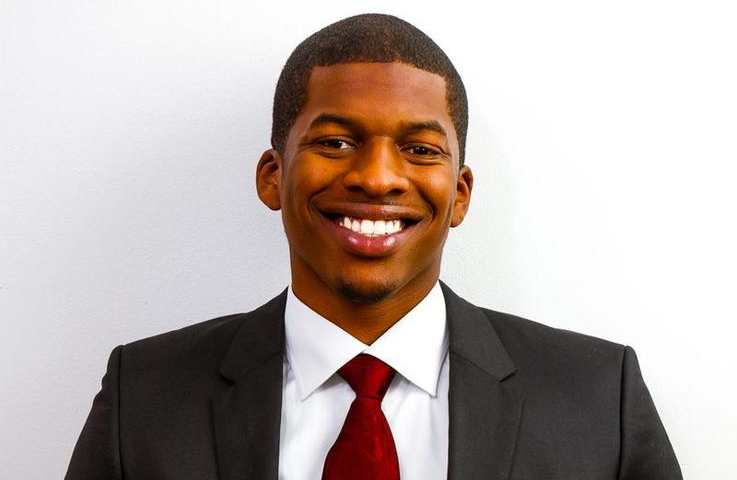 A Nike brand manager and alumnus of the Sports Industry Management (SIM) program at Georgetown University's School of Continuing Studies has been named to Forbes magazine's most recent "30 Under 30" lists of people to watch.
Jeron Smith, 29, a West Coast marketing manager based in Los Angeles, was cited for his work in marketing and advertising. Forbes said Smith "led an integrated marketing effort that included the Jordan Hangar; the #FirstToFly execution around the launch of Air Jordan XX9; [and the] Blake Griffin and Super.Fly2 launch activation …"
The West Coast's Jordan Hanger is one of two state-of-the-art basketball complexes where big-name stars can practice. The world-renowned business magazine also cited Smith's work on Nike's popular "Basketball Never Stops" campaign, which began during the 2011 NBA lockout. The initiative was hugely successful, and now that slogan is featured on Nike T-shirts with phrases such as "Kentucky Basketball Never Stops" and "Duke Basketball Never Stops."
Smith, who played point guard at Howard University as an undergraduate, graduated from Georgetown's SIM program in 2009 and went on to earn a second master's degree in digital resource management at Columbia University.
"As one of his professors while he pursued his degree here at Georgetown, I enjoyed my interactions with Jeron both inside and outside of the classroom," said Bobby Goldwater, interim associate dean of the Sports Industry Management program. "I know I speak for everyone in the SIM program who had the pleasure of getting to know Jeron that we're extremely proud of him for receiving this impressive recognition, and we look forward to his accomplishments in the future."