Faculty Highlight: Kelly O'Connor – Project Management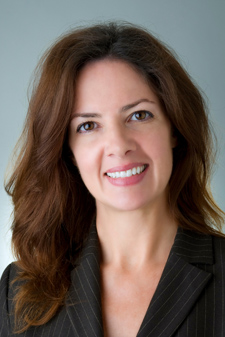 Kelly O'Connor has fifteen years of management experience leading complex IT programs with a focus on private sector (Fortune 50) strategic IT initiatives and large-scale government programs. She was a founding member of Deloitte's Federal Consulting Practice in 2002 and has published research and proprietary IT solutions for Harvard University's Government Innovators Network, Gartner and Deloitte. Kelly is a former New York City high school teacher; she holds a BA from Fordham University and graduate degrees from Columbia University (MA) and New York University (MBA). Passionate about veteran-related issues, Kelly is an active volunteer, and an honorary court mentor with the Buffalo Veterans Treatment Court. She is being honored this year with the 2015 Tropaia Award for Outstanding Faculty at CCPE.
Which courses do you teach for the Center for Continuing and Professional Education?
Project Management Fundamentals, Managing Projects in the Real World, and Online Project Management Certificate Program design and classes.
What is your career story? How did you get to be where you are now?
I've been a management consultant for almost 20 years now and have been lucky to have worked at companies including Deloitte Consulting, Gartner, and Goldman Sachs, but I started my career as a high school English teacher in New York City, and teaching was the hardest job I've ever had. After one year of teaching 7th, 8th, and 12th grades, I decided to go to Columbia Teachers College, but had to go part-time while I worked to pay for it. I ended up getting a great management position at the University and working with some amazing bosses, so I decided to go to business school (again part-time) when I finished at Teachers College. So I went to school for a long time (11 years!)—and I'm not even a doctor! But it was worth it.
During business school, I worked on Wall Street, where I was a part of some amazing teams, but I figured out that investment banking was not for me. Deloitte Consulting recruited me out of business school and I had a great experience there for almost 10 years, and then I joined a fellow Deloitte colleague to start a small IT consulting business in Washington, D.C., which is where I am today. I manage large ($10M-$2B), multi-vendor technology projects in both the government and private sectors. I also run a nonprofit (501c3) that supports veterans. But I always missed teaching, which is why I love being able to work at Georgetown's School of Continuing Studies.
What has opened up doors and opportunities for you professionally over the years?
School is the first thing. Having a degree and access to an alumni network from a good school or program is a great way to create opportunities. Another way is to try to set yourself apart from the crowd—be different. The best career advice I ever received was "Be yourself, and talk about what you know." At companies like Deloitte you are working collaboratively with your peers, but you're also competing with them, so you need to differentiate yourself if you want to be a top performer. I did things like proposing a pro bono project with the DC Public Schools, which ended up being a great success, and a unique Deloitte initiative that set me apart from my peers.
Another example is that I never thought I could get a job at a firm like Goldman Sachs, but when I went in for the initial interview, I talked about being captain of my college soccer team and how I had started the first girls soccer team at my high school back home-- and why I loved team sports. I certainly would not have made the same impression if I tried to talk about finance with this person, and most likely would not have gotten the job! So I think you have to just be who you are and see if it's a fit.
What trends are you most excited about in your field?
In terms of technology innovation, mobile has been exciting for the past few years, but I think areas like healthcare are going to experience real disruption in the near future with emerging innovations we are seeing now. People like Elizabeth Holmes and what she's accomplished for health technology and medical laboratory services is incredible: with a painless prick, her labs can quickly test a drop of blood at a fraction of the price of commercial labs which need more than one vial of blood. This gives patients faster, more complete health information.
I think technology innovations that make people's lives better are the most exciting things for me.
What developments or innovations do you feel need to happen in your field?
Privacy. Privacy. Privacy.
Without privacy, technology innovation can present risks like the fictional dystopian societies we read about in high school. In my view, once we lose our privacy—or surrender it willingly in these inscrutable "terms and conditions"—we lose our liberty.
Do you have any advice for professionals in your field? What about those looking to find jobs in your field?
For management consultants and project managers, if it's early in your career it's great to have a big Fortune 500 name on your resume that interviewers recognize. I know everyone wants to do the startup thing these days, which is also fantastic, but in addition to the brand recognition of an established company, you can learn so much at these big firms. I learned about managing diverse teams and complex projects, recruiting, building relationships with clients, negotiating, and resolving conflict. The best lessons were watching other people who were better at these things than I was--and using their methods in ways that worked for me. At a small firm, sometimes you don't have that kind of exposure and opportunity.
For more experienced candidates, you need to be able to tell your story better than your competition. This means having a better resume, a better online profile (e.g., LinkedIn), and superior verbal interview skills. We focus on improving all of these areas in our Managing Projects in the Real World class at Georgetown, which I think is very valuable for students completing the Project Management Certificate Program.
The best advice I can give an experienced candidate is if you are interviewing for a specific job, do the research and work before the interview, and go in with a plan. It doesn't matter if it's the right plan—it shows you've already taken initiative. So many experienced candidates think they don't have to prepare for interviews and your resume will be sufficient, but again it's about setting yourself apart from your competition. So have a plan, or an approach, or a framework—something to show you've given the role some thought, have the ability to perform the job, and you will hit the ground running.
What are the most challenging and rewarding parts of your job?
Challenging: Working in the technology industry without having an engineering background. I can follow along only so far in technical discussions and then I have to trust my team of engineers.
Rewarding: this is related to the challenge—I learn so much from engineers! And I love that I have a totally different way of thinking about a problem and solving it. I think the best teams include team members with engineering, liberal arts, and business skills. You need all three types of skillsets to deliver a large, complex technology project successfully. Of course I'm biased to the liberal arts
Who is your greatest inspiration?
My parents. My dad is a Vietnam combat veteran and started this amazing program in Buffalo, NY, for veterans called the Buffalo Veterans Treatment Court in 2010. Today there are more than 100 courts across the country that serve specific veteran needs. It's the greatest program I've ever seen in my career in terms of cost-effective, results-driven, and customer-focused—and they didn't use any management consultants to start it!
What do you do that creates a strong learning environment for your students?
I try to build trust right away and get students comfortable sharing their project management experiences in class. I like talking about my own "lessons learned" and mistakes using real project examples—and how that's made me a better manager. I also like to do team activities and case study type of activities much more than lecturing. I want students to have a chance to work on team problem-solving and presenting during class. I try to make it a very dynamic environment. I also like when the classroom is kind of chaotic with teams up and moving around and writing on whiteboards and brainstorming together. The great thing about the students at SCS is the diversity and their different backgrounds and skillsets. I try to take advantage of that. I also try to have some fun too.
We strive to infuse values of The Spirit of Georgetown into everything we do. Which Jesuit value speaks to you most?
I've gone to Catholic school my entire childhood—and a Jesuit college (Fordham), so I've grown up with these values. The academic excellence and social justice are two of the most important for me personally.