Faculty Highlight: Sukari Pinnock - Strategic Diversity and Inclusion Management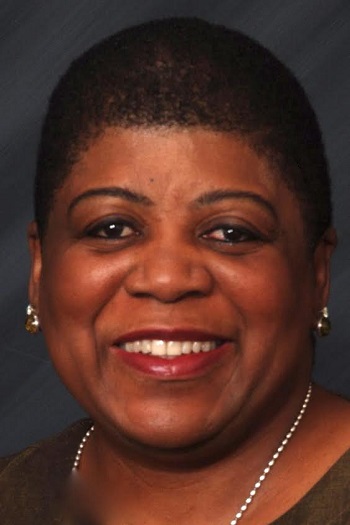 Sukari Pinnock is an Organization Development practitioner, specializing in Team Building, Leadership Development, Diversity, Inclusion and Social Justice Work, and Leadership Coaching. She is an experienced trainer of Diversity and Inclusion workshops and training programs, specializing in cultural competence, mental models and dynamics of inclusion. Pinnock is a member of the educational team for the MS in Organization Development Program at the American University. Pinnock serves as the Steward of the NTL Diversity, Inclusion and Social Justice Community of Practice. She has worked extensively with nonprofits engaged in Social Justice and Inclusion work; and with for-profit companies looking to manage cultural differences among the members of their respective management teams. Pinnock most recently worked with the World Bank to design two diversity and inclusion workshop in support of the Bank Group's five-year diversity and inclusion strategy.
Pinnock earned her Master's Degree in Organization Development from the American University; and a Certificate in Diversity Leadership from NTL. She has an Leadership Coaching Certificate from Georgetown CCPE. Pinnock is also certified by the International Coach Federation (ICF) as a Professional Certified Coach (PCC).

Which courses do you teach for the Center for Continuing and Professional Education? What do you cover?

I teach Foundations of Diversity and Inclusion Management in the Certificate for Strategic D & I Management Program; and Data Collection and Analysis in the Organizational Consulting and Change Leadership Certificate Program. I am also a PCC Assessor in the Georgetown Leadership Coaching Certificate Program
What is your career story? How did you get to be where you are now?

I was a labor organizer in the federal sector for 30 years. During this time, I earned a Bachelor of Arts degree in Labor Studies and a Master's degree in Organization Development, Coach Theory and Diversity and Inclusion. I have been teaching or training an in-house leader for much of those 30 years. In 2010, I was asked to teach a one-day course CCPE Course called Understanding Diversity Strategy, which I taught for two cycles and was then asked to re-design the Georgetown D & I Certificate Program. I presently serve as the faculty advisor for the program, as well as teach the Foundations of D & I Course. I was recruited by one of the co-directors of the Coaching Certificate program to the assessor role in 2013. Also in 2013, I was invited to teach the Data Collection and Analysis Course in the Organizational Consulting and Change Leadership Certificate program.
What has opened up doors and opportunities for you professionally over the years?

Having a strong work ethic and a reputation for honest and authenticity has probably opened the most doors for me along the way. I am a life-long learner and try to use all I have learned over the years to infuse my work.
What trends are you most excited about in your field?

The willingness to engage in dialogue across culture and race seems to be on the rise. The fact that the CEO of Starbucks put forth his "Race Together" campaign this Spring (even though it was soon retracted) speaks loudly to a readiness for a national conversation about these issues. Ferguson, NYC, Baltimore … and so many other cities that have reached the boiling point over issues of systemic oppression are leading the nation to a long overdue, and difficult, conversation about race, power and privilege. For those of us in the field of Diversity and Inclusion, we are excited by these new opportunities to help our communities and our organizations have these important conversations.
What developments or innovations do you feel need to happen in your field?

I believe there can be much more integration of inclusion theories among the OD interventions that are developed to help organizations leverage the diversity they have spent years acquiring. Diversity is the process—inclusion is the content.
Do you have any advice for professionals in your field? What about those looking to find jobs in your field?

Volunteer, work with more seasoned peers and keep up with the research. Until you gain a good, solid background in facilitating D & I work, it will be hard to break into this field. There is so much at stake when an organization says "Yes, we want to leverage diversity to gain a competitive advantage in the marketplace." Organization leaders do not want to take a chance on hiring a novice in this area. They want seasoned professionals with experience and contemporary D & I training under their belts.

What are the most challenging and rewarding parts of your job?

Having a student understand her or his individual responsibility for their own learning is both the most challenging and the most rewarding part of my job.

Who is your greatest inspiration?

There is no one "who" for me. Each sunrise is an inspiration in that it represents a new opportunity to make the world a better place … to try again to bring about a socially just world. Each student who shares that he or she can now see systems of oppression, as opposed to mere acts of individual bias, hatred or intolerance, is an inspiration to me.
What do you do that creates a strong learning environment for your students?

I encourage students to use their voices and their minds to make meaning of the systems that operate all around them. I invite them to share their truths—without shame or blame—and to listen for understanding to the truths of others. Not necessarily to agree, but to connect.

We strive to infuse values of The Spirit of Georgetown into everything we do. Which Jesuit value speaks to you most?

The Jesuits are big on Social Justice. This speaks directly to my own personal values and it is the Jesuit value which speaks most powerfully to me. Fifty years ago, the Jesuits made a significant institutional commitment to "the service of faith and the promotion of justice." This commitment is meant to link the authentic following of the Gospel of Jesus with an obligation to address the social realities of poverty, oppression and injustice in the world. This is the Jesuit value upon which I strive to shine the light for my students.