Expert in Digital and New Media to Lead Master's Program in Global Strategic Communications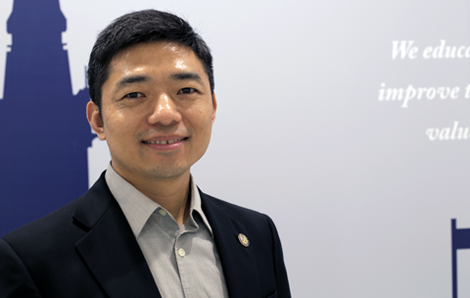 Xiaopeng "Paul" Wang, an expert in digital journalism and design, has been named Assistant Dean of the new Executive Master of Professional Studies in Global Strategic Communications (GSC) program at Georgetown University's School of Continuing Studies (SCS).
Wang comes to Georgetown from the University of South Florida, where he was the Director of Graduate Programs in Journalism and Media Studies and in Digital Journalism and Design. A native of China, he holds a Doctor of Philosophy in Mass Communications & Journalism from Ohio University, where he also taught and was named Outstanding Ph.D. Student.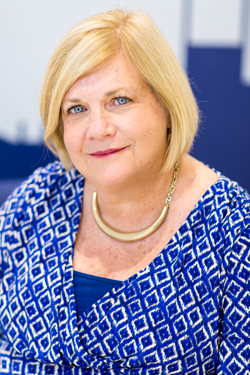 "Paul is no stranger to Georgetown, having served as an adjunct professor in Georgetown's Global Education Institute for the past few years," said Denise Keyes (right), Senior Associate Dean for SCS's Division of Professional Communications. "Paul brings both his expertise in communications and an understanding of what it takes to create a cohesive learning experience over the course of a one-week residency. In addition to his own teaching responsibilities for the Global Institute, he was responsible for knitting together diverse speakers, in multiple locations, against specific learning objectives. This experience will be invaluable for GSC."
The executive master's program, which launches in September 2015, is designed for current and emerging communications leaders who are looking to advance in the profession and assume higher-level strategic roles. Students progress through the yearlong program as a cohort and participate in a mix of online classes, a virtual summit, and weeklong residencies in major cities around the globe: London, Singapore, and Washington, D.C.
Wang said the GSC program uses "the perfect educational model" by melding online work with intensive, on-location classes. He added that he is excited about exploring the changing communications field from Washington, D.C., a world-class city that is a center for global communications.
"This is an ideal place to study, practice, and discuss strategic communications," Wang said. "I'm looking forward to working with the instructors here to create something really valuable for our students."