Examining Our Fear of Salary Negotiations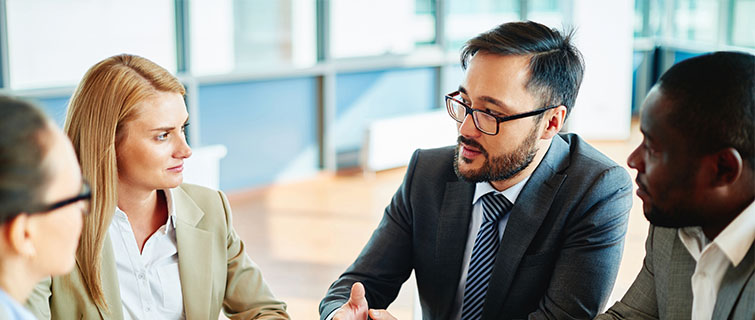 Non-credit certificate programs, like those offered at Georgetown University, provide students with the training and confidence to help them advance within their current organization or switch to an entirely new career. However, education alone isn't always enough when it comes time to make a decision on a job offer or to ask for a raise. A key challenge is knowing the basics of how to leverage new credentials or additional experience in salary negotiations.
Georgetown's Center for Continuing and Professional Education recently partnered with Lean In DC, to host a discussion on closing the wage gap, featuring expert Kim Keating, founder and managing director of Keating Advisors.
Keating's years of experience in strategic human resources make her advice extremely valuable. She acknowledges that there are many factors to consider when you're making a decision to negotiate your salary or not. In the case of a new job, the change or opportunity may be so desirable that forgoing negotiations entirely makes the most sense. Keating cites five additional common factors that inhibit salary negotiation:
Lack of negotiation skills
Salary being non-negotiable
Fear of being rejected
Fear of not getting the job
Intimidated by the hiring manager
Most experts agree that a lack of formal skills or training is the most common roadblock to salary negotiation. In support of this opinion, statistics from Keating Advisors show that less than 20% of HR directors surveyed have ever negotiated a raise for themselves and that 96% of HR directors have no formal negotiation training.
One might expect different statistics from HR professionals regularly tasked with salary negotiations, but the data illustrate two important points. First, people aren't negotiating when accepting new positions, and the end result is money left on the table. Second, and most surprising, is that people with even a small amount of formal training or experience will likely have an advantage when engaging in salary negotiations. This fact is especially important for women given the pervasiveness of gender pay gaps.