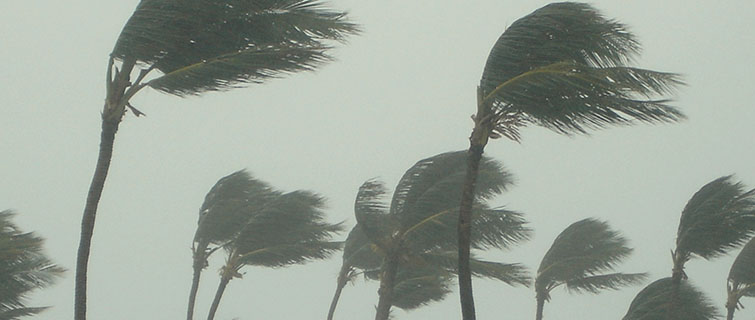 Ten years after Katrina, what have we learned? That question will surely be asked many times in the coming days, as the nation remembers the August 2005 hurricane that obliterated much of the Gulf Coast, killing more than 1,200 people and paralyzing a major U.S. city.
At Georgetown University's School of Continuing Studies, four programs are closely associated with responding to disasters like Katrina and mitigating the effects of these events: Emergency & Disaster Management (EDM), Urban & Regional Planning (URP), Systems Engineering Management (SEM), and Technology Management (TM). Leaders of these programs said there have been encouraging developments in their respective fields as well as continuing concerns regarding response efforts to disasters such as Katrina.
An Enhanced Role for FEMA
"There have been significant reforms in how we handle disasters since Katrina," said Nancy Suski, Executive Director of EDM and Director for Domestic Security at the Lawrence Livermore National Laboratory in Livermore, California.
Immediately following Katrina, the then-Assistant to the President for Homeland Security and Counterterrorism led a comprehensive review of the federal response to the hurricane, which identified several shortfalls and recommended improvements, Suski said. That led to the Post-Katrina Emergency Reform Act of 2006 (PKEMRA), which increased the authority of FEMA (Federal Emergency Management Agency).
"One of the most impactful changes was to make the head of FEMA, now called the Administrator, to lead all federal efforts related to the newly defined mission of the DHS [Department of Homeland Security]," Suski said. "Additionally, the act defined FEMA's role to collaborate with non-federal entities and partners, including nonprofit organizations and private companies. This means non-federal entities can aid in emergency management before, during, and after a disaster strikes.
"These and other elements of PKEMRA have had a profound effect on how we handle disasters. For example, in Hurricane Sandy, Federal support successfully pre-positioned and mobilized supplies and equipment in preparation for landfall. While there is still much work to be done, particularly with respect disaster recovery and housing, PKEMRA enabled significant improvements in how we handle disasters from supply chain management to public-private partnerships."
Innovations in Urban Planning
Uwe Brandes, URP's Executive Director, said Hurricane Katrina has fundamentally reframed practices in urban planning.
"Hurricane Katrina's impact on Gulf communities serves as a milestone in the evolution of the urban planning profession," Brandes said. "We know with certainty that natural disasters like Hurricane Katrina will impact local communities with greater frequency and will be compounded with other long-term climate-related trends, such as sea-level rise or droughts. With Katrina serving as a catalyst, the environmental science of climate change has been embraced by urban planners to inform a new generation of long-term growth strategies at both the urban and regional scale."
Across the globe, nearly three out of four major cities now have a dedicated climate action plan as well as long-term plans to guide investments in infrastructure and land use, Brandes said. He said URP "embraces these dynamic, complex, interdisciplinary challenges, and prepares the next generation of planning professionals to guide local communities to sustainable, resilient, and meaningful futures."
Communications System in Need of an Upgrade
Beverly Magda, Associate Dean of TM, was more critical of the pace of progress made since Katrina, saying the nation's communications infrastructure is still not adequate for responding to large-scale disasters.
"A reliable infrastructure for communicating during disasters still does not exist. So, we must rely on our training, other people, and processes during these times," Magda said. "We manage this complexity by preparing our leaders to think critically and develop emotional intelligence to think through problems and identify solutions. This is also how we prepare technology leaders in the Technology Management program. My hope is that our students and graduates will work to develop a solution for our infrastructure in the United States, so when the next disaster hits, we can bounce back more quickly than we have in the past.