20 Years Later, Ripken's Consecutive Game Streak Still Inspires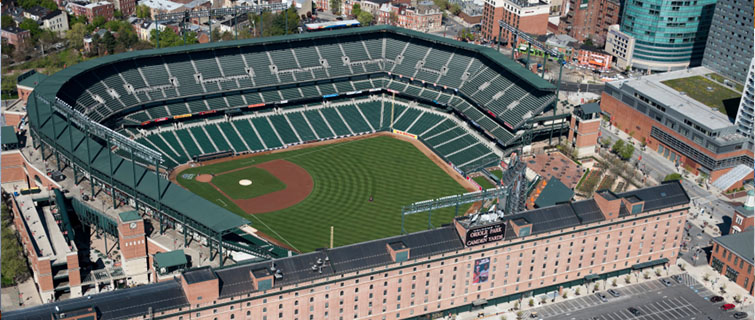 Back in the 1980s and early '90s, Bobby Goldwater would like nothing more than for Cal Ripken, Jr. to go 0 for 4 when the Baltimore Orioles played his beloved New York Yankees.
Nothing personal, you understand; he'd wish same for the other Baltimore batters, too. That, explained Goldwater—currently an instructor of Georgetown University's Sports Industry Management (SIM) program—is just part of being a fan.
And yet, if the Orioles had been playing the Yankees (and not the California Angels) on Sept. 6, 1995, when Ripken broke Lou Gehrig's 56-year-old, 2,130 consecutive-games-played record at home at Camden Yards, then…well, Bobby still would have wanted the Yankees to win, of course, but he would have been applauding Cal as wildly as the rest of them.
"What Ripkin did was remarkably unremarkable—he showed up for work every day," said Goldwater, referring to that night, 20 years ago, when Ripken broke a record once thought impossible to approach, let alone surpass. "But in the context of sports, it was remarkable."
And especially so in the context of baseball, whose 162-game season is by far the longest in sports, said Goldwater, who calls himself "a lifelong Yankees fan, but also, a lifelong baseball fan."
A Different Kind of Business
The sports industry is a business, and no one knows that business better than Goldwater, who was a vice president at New York's Madison Square Garden when Ripken broke the record. But in his classes at Georgetown's School of Continuing Studies, he makes sure to emphasize the human dimension of sports and the emotional connection it has with people. So, naturally, he talks about "The Streak."
"You read about negative things in sports with increasing frequency," Goldwater said, "but it's also important to celebrate the many special moments and great accomplishments, as well."
Ripken's achievement—sandwiched between the disastrous 1994 cancellation of the World Series due to labor issues and the steroid controversies that were soon to come—could not have happened at a better time, Goldwater said.
"A lot of people had turned away from baseball," Goldwater said. "It was almost like Cal Ripken singlehandedly brought them back, and people remembered why they loved the sport."
A Player Who Broke the Mold
Joshua Alkin, who has advised the Commissioner of Baseball for BakerHostetler in Washington, D.C., and also teaches in the SIM program, said that Ripken "broke the mold" in more ways than one: Before Ripken, for example, shortstops were "traditionally short guys who were singles hitters," Alkin said. "It was almost never a power position."
By contrast, Ripken, who played most of his career at shortstop and had a lifetime batting average of .276, was 6'4 tall and hit 431 home runs.
Alkin was in the stands at Camden Yards the night Ripken posted consecutive game 2,131.
"Being a transplanted New Yorker, I was a little late to the party," said Alkin. "It was only then that I realized what Cal meant, not just to the Orioles and the city of Baltimore, but really to the game of baseball and anyone who loves it."