Students Connect with Top Scholars, Executives in Ireland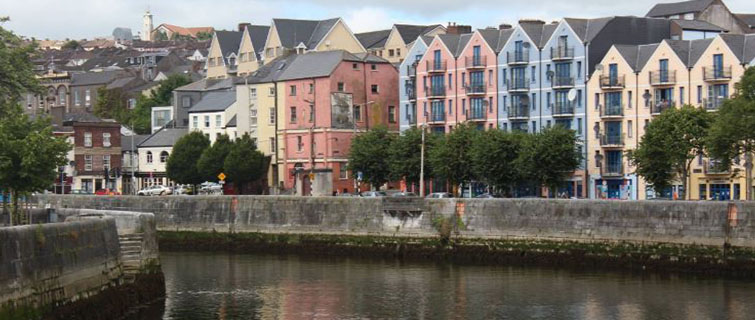 The Georgetown University students were thousands of miles from home, attending a networking reception in Cork, Ireland. But the names of the people they were meeting—researchers in the field of Human Resources—sounded surprisingly familiar. "These are scholars the students are reading for their papers," said Nicholas Clements, an instructor in Georgetown's Master of Professional Studies in Human Resources Management (HRM) program, who accompanied the students to the 16th UFHRD conference at University College Cork.
UFHRD, which stands for University Forum for Human Resource Development, hosts a prestigious conference that attracts top scholars and HR practitioners from around the world.
The Ireland trip was HRM's fifth international immersion program. Previous sessions have been held in Paris; Doha, Qatar; and London (twice). A three-credit class, the program includes additional sessions after the students return to the United States. With 17 students participating, it was the largest contingent ever; and, for many, it was their first time abroad.
Beyond the Textbook
It's one thing to read about a human resources issue in text, but quite another to talk about it with the author. Likewise, one can speculate on how different laws and customs affect personnel decisions in a nation like Ireland, but it's not the same as discussing those differences with three top directors from the world-renowned Jameson distillery, which the students and their two Georgetown instructors did during their June 2–6 immersion program.
"It exceeded my expectations—from the coursework, to the cultural programming, to the networking with researchers and HR specialists from around the world," said Georgetown student Mitchell Lango, a Major in the U.S. Army who works in the service's Legislative Liaison Office at the Pentagon.
While Lango doesn't work in human resources directly, his choice of a master's degree made perfect sense for his career in the military. "As leaders, so much of what we do deals with human capital," he said.
Strengthening the Bond
The theme of the conference was "Toward Evidence-Based HRD Practice: Bridging the Gap." The gap refers to the disconnect that sometimes exists between research and practice. As in many professional fields, "the goals are very different for scholars and practitioners," notes Georgetown student Mary Scully, who works as an HR assistant at a consulting firm.
Scully chose a diverse array of workshops at the three-day conference, including a session on how maternity leave is approached in Malaysia. While that topic might sound esoteric to some, it illustrates the critical importance of seeing human resources in a global context.
"You're getting that global perspective, that international perspective on human resources," Clements said. "Some of the issues are very similar to those we struggle with here, but there are different nuances, different laws."