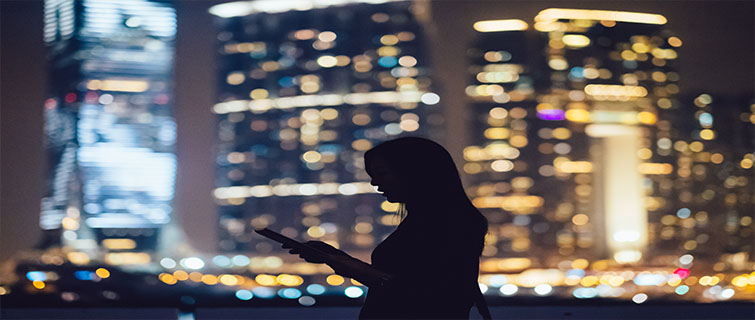 Go to high school, go to college, and then go find a job. For generations of Americans, this path has been a rite of passage and the key to a successful career.
Yet according to a new report from Georgetown University's Center on Education and the Workforce (CEW), this sequence is no longer the norm–and hasn't been for more than 30 years. Today, most postsecondary students are working and going to school. In fact, about 40 percent of undergraduates and 76 percent of graduate students work at least 30 hours a week, noted Learning While Earning: The New Normal.
At Georgetown's School of Continuing Studies (SCS), students can select between 11 Master of Professional Studies (MPS) degree programs, three Executive MPS degree programs, and certificate programs in a variety of fields. All are designed to provide students with real-world skills they can apply in the workplace as well as a better understanding of the competencies they may need in the future.
The Growing Demand for Professional Degrees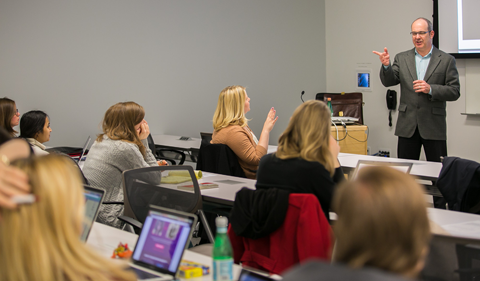 According to a report by Georgetown's Center on Education and the Workforce, 76 percent of graduate students work at least 30 hours a week.
"A job is more powerful as an education tool when it provides exploratory learning that supplements or complements a student's field of study. This is crucial in graduate education, where fields of study are most tightly tied to careers," notes the report.
"The nature of work requirements have changed over time," said report coauthor Nicole Smith, a Research Professor and Chief Economist at CEW. "And that's because the fast pace of technological growth has made it necessary for individuals to be always upscaling their skills and credentials."
"We're All Becoming Students Now"
Technology has not only changed traditional jobs, but it has also created entirely new job categories, said Beverly Magda, Associate Dean for Georgetown's graduate programs in Technology Management and Systems Engineering Management.
"Many jobs that exist today may not have existed 10 or 20 years ago, such as jobs in healthcare IT, cybersecurity, big data, data analytics, and app and mobile development," Magda said. "Companies want to hire well-rounded individuals who can understand the technical aspects of their job while also having leadership and management skills."
With an increasing percentage of students working and going to school, the reverse is also true: more people are going back to school while holding down full- or part-time jobs.
"We've all become full-time students now simply because the pace of technology and the skills that are needed change so fast," said Edwin Schmierer, Associate Dean of Georgetown's Center for Continuing & Professional Education, which offers certificate programs as well as leadership development and coaching programs. "In today's environment, you have to constantly reinvent yourself."