Student Spotlight: Ram Prasad Viswanathan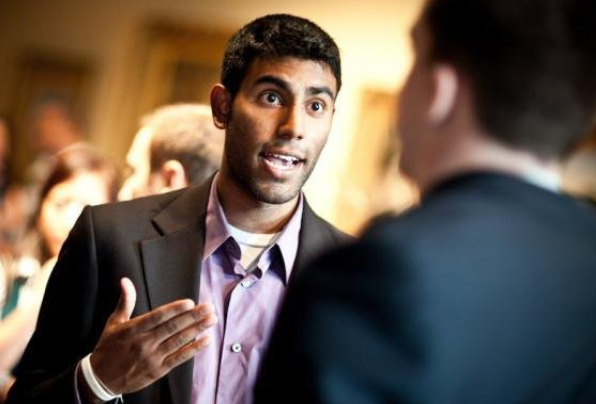 Ram Prasad Viswanathan, a former CCPE student, shares insights on his career in marketing and his advice for others in the field.
---
Ram Prasad Viswanathan completed our Certificate in Marketing in Fall 2012. Now approaching his 2-year work anniversary with LivingSocial, Ram has been recognized by supervisors and colleagues as a leader on his team thanks to the skills he developed during his time with Georgetown CCPE. We asked Ram to share his career story.
Why did you enroll in this course/program?
I enrolled in this program to gain a broader understanding of marketing and how I could apply my growing skills and interests in that field to my career goals.
What is your career story?
After completing my undergraduate degree I entered the workforce not knowing what career path I wanted to choose. With the Georgetown CCPE experience, I discovered my passion for online marketing, a talent I currently utilize as a full-time associate for LivingSocial. In less than a year at the associate level, I was promoted to a Specialist role where I consult, create and maintain promotions for our US and Canada subscribers who are interested in checking out the up-and-coming restaurants and other entertainment activities in their local area.
Apart from working at a wonderful startup company, I also own a business called Dholi Ram. After my undergraduate studies, I combined my musical talents with my entrepreneurial spirit to start my own business where I play 2 Indian Percussion instruments at weddings, parties and special events. These instruments are called the Dhol and Tabla. Thanks to Georgetown's Marketing program, I was able to create a brand image which is recognized by people across the globe. Through my business, I have had the opportunity to perform in Canada, Mexico, Europe, and India, as well as at Walter Reed Medical Center, The Pentagon, Verizon Center, The White House, various embassies and the Kennedy Center.
What has opened up doors and opportunities for you professionally over the years?
I continue to challenge myself and grow at LivingSocial. Being able to work every day in a nurturing and competitive atmosphere allows me to learn more about some of the top businesses that we partner with on a daily basis.
How did taking classes at Georgetown affect your career?
Taking classes allowed me to realize my potential in the social media and consulting fields. Utilizing my strong writing and public speaking skills that I developed throughout the program, I am more prepared for my current career and future education goals!
What are the most challenging and the most rewarding parts of your job?
A challenging part of my job is constantly adapting to the industry demands and new competition. The rewarding part is utilizing my talents and experiences to create great products that encourage community development.
Do you have any advice for others in your field?
Never be afraid of taking risks. Try new things even if they seem difficult at first and give it your best effort through your own creativity and talents. In the end, you'll have an interesting story to tell and learn a few things about yourself in the process.