2016 Talent Forecast: Top Skills for Job Seekers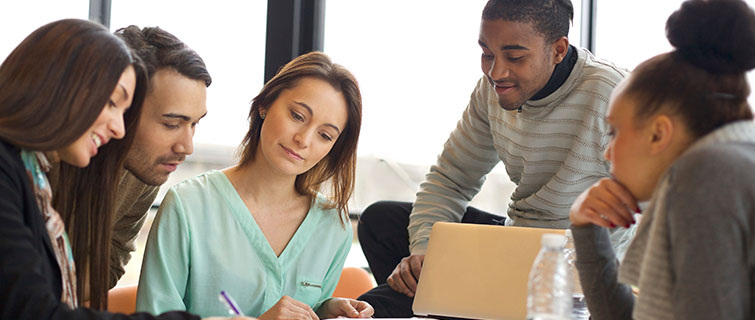 If you're on the hunt for a new job in 2016, you might wonder what skills and abilities employers are looking for. The team at Georgetown's Center for Continuing and Professional Education (CCPE) mined Labor Insights, a database that aggregates job-posting data throughout the country, to create a snapshot of the past year. With additional help from job trends tools provided by Indeed.com, a job search website that posts millions of positions each year, we developed our forecast for the year ahead.
What Skills Are Employers Looking For?
A query of more than 35 million job postings from the Labor Insights database in December 2015 revealed the top 15 baseline and technical skills sought by employers: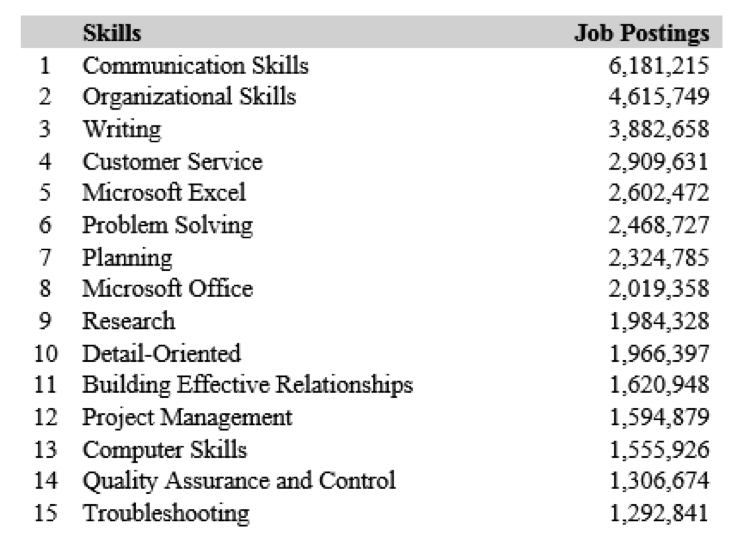 ---
Future-Proofing Your Career—Three Good Bets for Education Investment
If you need to brush up on fundamentals like communications or writing in order to remain competitive, you may consider taking a class or two to polish your skills. For broader skill sets, like problem solving, planning, and project management, or for specialized knowledge such as marketing, social media, and accounting, you may consider earning a professional certificate. Professional certificates enable you to rapidly develop a specialized set of competencies while providing the added benefit of bolstering your resume with post-graduate credentials. Most programs are offered in a variety of formats, including part-time, online, and intensive, and can be completed within several months, making them ideal for working professionals.
Leadership Skills
Looking ahead, we found three trends from Indeed.com that we believe are strong indications of future opportunities. First, take a look at the search results for jobs including the term "vision" in the job posting: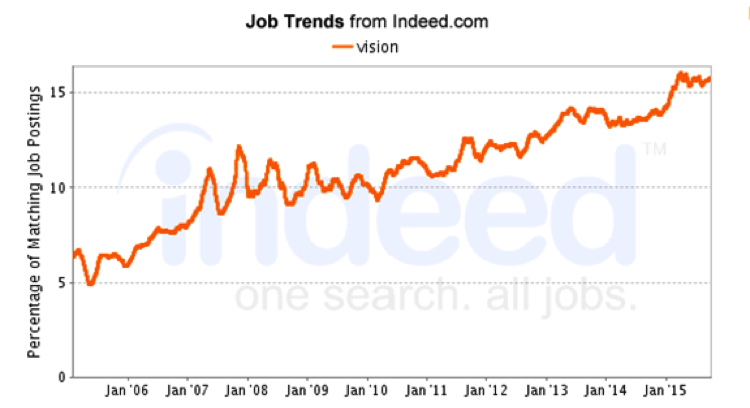 ---
We used the term "vision" as a proxy for leadership skills. As organizations respond to a rapidly changing marketplace, there is a great need for leaders with a clear vision.
Visioning is a skill and mindset that can be learned, not a character trait, which also makes it an appealing subject of study for anyone looking to strengthen his or her leadership credentials.
Data Science & Analytics
Given the talk of "big data" in everything from health research to marketing, we also searched the term "data scientist" and uncovered the following results: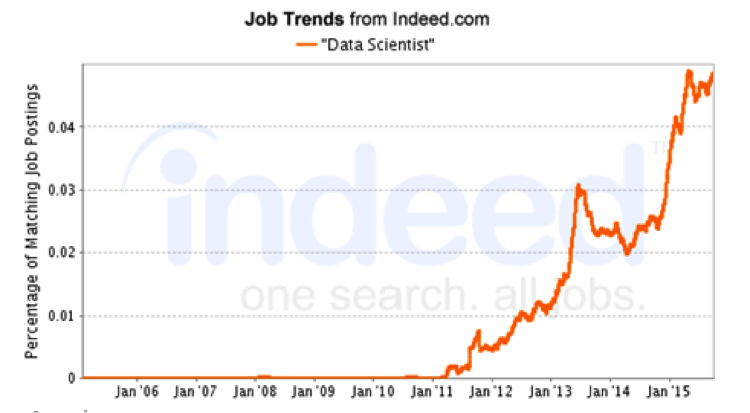 ---
Again, there's a clear trend: the need for data-savvy and data-confident professionals is growing. And as organizations continue to move toward real-time, data-driven decision-making, this trend will only increase.
Health Coaching
Finally, we searched the term "health coach," and yet another clear trend emerges.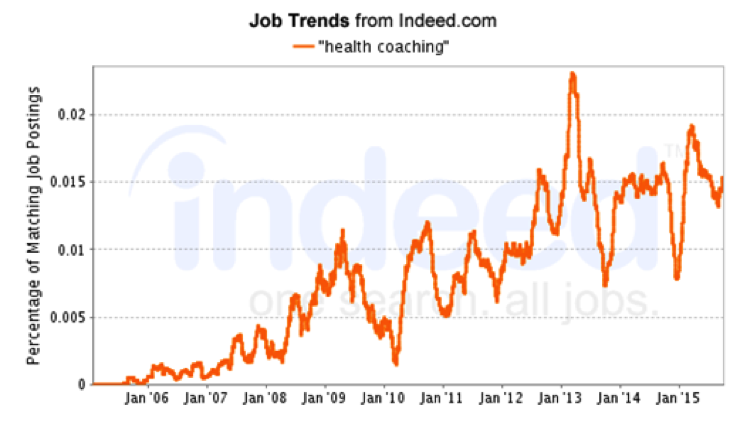 Health coaches are becoming more valuable, especially to health insurance companies and hospitals, which are trying to serve a more diverse and aging U.S. population while simultaneously managing costs.
Regardless of your plans for 2016, an investment in learning and development is a safe bet as technology advances, competition increases, and skill gaps widen.
---
Georgetown's Center for Continuing & Professional Education offers open enrollment professional development classes, professional certificate programs in 25+ specialized fields, and custom education solutions for governments, organizations, and corporations.