Mindfulness Is the Mantra for Today's Cutting-Edge Corporations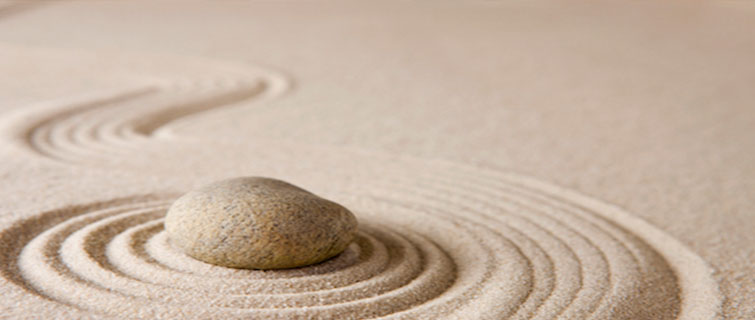 Compassion "creates happiness," says Chade-Meng Tan in a recent TED talk. "Compassion is fun." It "will create the conditions for world peace," and it's good for business as well.
Should anyone, particularly anyone in the competitive business world, listen to this retired software engineer, who once listed his job title as "Jolly Good Fellow"? Perhaps because this Jolly Good Fellow's former employer—Google—is one of the most successful tech companies of all time.
In his 2012 book, Search Inside Yourself, Tan asserts that mindfulness—the ability to be fully present in the moment—can transform businesses, organizations, and the people within them by helping them become less stressed, better focused, more creative, and even more compassionate.
Ancient Practices for a Stressed-Out World
Why are so many business leaders interested in mindfulness and the kind of age-old practices, including meditation and yoga, that can help bring it about? On the surface, it seems counterintuitive: business, after all, is competition, and the goal of competition is to come out on top. Doesn't it follow, then, that the most hard-boiled, aggressive practices—toward your competitors, your employees, yourself—would yield the best results? An abundance of research and the experiences of successful companies such as Aetna, Starbucks, and Alphabet Inc. (the newly formed parent of Google) show quite the opposite.
"What they all have is this understanding that a 'go, go, go' mentality is not the best approach, and that taking a more restorative approach to work and to self leads to more positive results," says Georgetown University's Institute for Transformational Leadership (ITL) program director Lynn Levis.
Human Resources Management (HRM) program. "For a business, this is very critical."
These leaders are less prone to the habitual, knee-jerk responses people often make under deadline or in other stressful situations, Aden said. Instead, they are able to pause, listen, and make more rational and creative decisions.
A Life-Changing Class
The mindfulness phenomenon has much in common with the mission and goals of ITL, which promotes a holistic approach in its personal leadership and leadership coaching programs. Central to this approach is the recognition that leadership begins within the individual and that qualities such as authenticity, integrity, competence, and prescience can emerge from deep personal exploration. The end goal of mindfulness, Levis says, is emotional intelligence and the increased capacity for compassion that Tan emphasizes in his TED talk.
"There is a very high correlation between meditation and empathy," says Timothy O. Casey, director and cofounder of the John Main Center for meditation and inter-religious dialogue at Georgetown.
Casey was introduced to meditation in 2003, in a theology course he took as a Georgetown freshman from Fr. Laurence Freeman, a Benedictine monk and authority on Catholic meditation. It was called "Why Are You Angry?", and Casey, who describes himself as a pretty jovial and un-angry person, took it because thought it would be an easy class. Little did he know that it would introduce him to a centuries-old practice that would influence both his career and his life.
Help with Stress, Chronic Pain
Some of the earliest studies on mindfulness in the late 1970s by molecular biologist Jon Kabat-Zinn found that the practice could help people with chronic pain, either by lessening the pain itself or by reducing its impact on a person's overall wellbeing. Kabat-Zinn, who had been introduced to meditation while a doctoral student at MIT, went on to write the first of several influential books, Full Catastrophe Living: Using the Wisdom of your Body and Mind to Face Stress, Pain, and Illness.
Other studies have shown that mindfulness training can lower blood pressure and stress levels and may even help to "rewire" the neurons in the brain, a process known as neuroplasticity. While research on neuroplasticity is ongoing and hardly settled, Levis said that for people who are skeptical of the training, "the neuroscience is the selling point."
These kinds of benefits are helping people, both in the workplace and at home, manage their fast-paced, ever-changing, and technologically enhanced environments, Aden said.
It is perhaps fitting that Google and other tech companies that have had such a large role in shaping these environments are some of the biggest proponents of mindfulness training, but today even older corporations, such as General Mills, have embraced the practice as well.
At the health insurance giant Aetna, CEO Mark Bertolini is clearly sold on meditation and has offered mindfulness training to all employees. According to the New York Times, more than 13,000 Aetna workers, about a quarter of the workforce, have participated in at least one class. Participants, on average, reported a 20 percent improvement in sleep quality, a 28 percent reduction in stress, and 19 percent less pain.
For Casey, meditation is more than a stress reducer and sleep enhancer; it's an expression of his Christian faith. But he says the practice is integral to many religions and can be practiced by those simply seeking its physical, mental, and emotional benefits.
"Meditation is in renaissance," Casey writes on the Center's website. "The origins of meditation lie in ancient practices common to all faiths and wisdom traditions extending back thousands of years. While essentially a personal practice, it can be communally practiced in the universal language of science. These factors make it optimal for a diverse, inter-religious, and over-stimulated world."