Student Spotlight: Sheneika Hurley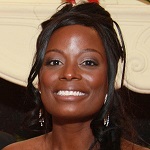 Sheneika Hurley
Paralegal Studies Intensive
Meet Sheneika Hurley:
Sheneika Hurley completed the Paralegal Studies Intensive during the summer of 2013. A seasoned project management professional, she provides litigation support for major law firms and Fortune 500 companies around the globe.
Why did you choose to enroll in this program?
I have always been fascinated with the law as it applies to criminal and civil law, preparation for litigation and trials, even alternative dispute resolution. At the time, I had spent majority of my career in the administrative field. My accomplishments in the administrative capacity lead to my promotion in a traditional project management role. However, I have always felt that I was meant to have a more active role in the legal profession.
In order to succeed as a legal professional, I realized that a Certificate in Paralegal Studies was essential. I knew that the research and writing techniques of the legal field were not something that my existing career trajectory would supply me with. I also knew my active interest in project management aligned well with the litigation technology/legal project management track offered at Georgetown. I was certain that the Paralegal Studies Program would bridge the gap between my administrative/project management background and my desire to pursue a legal career.
What are you doing now and how did you get there?
Currently, I serve as a Project Manager for TransPerfect Digital Reef division, a market leading company in Early Case Assessment (ECA). As a seasoned eDiscovery project management professional, I provide extensive litigation support/eDiscovery services for major law firms and Fortune 500 companies around the globe. I made the successful transition into the legal project management/eDiscovery profession by leveraging all of the intensive courses that I completed while enrolled in the Paralegal Studies Summer Intensive Program – such as eDiscovery, Legal Project Management, Advanced Legal Writing, and Advanced Litigation & Trial Technology – along with my summer internship. I was also able to utilize my vast traditional project management knowledge, experience, and professional relationships to land my current job.
What has opened up doors for you over the years?
I know without a shadow of a doubt that I would not be where I am had I not discovered the Georgetown University Paralegal Studies Program. Completing the program opened up so many doors for me, as well as provided me with an invaluable experience and set of skills that I use to this day. One experience in particular that stands out for me that I would not have received had I not finished the program is my summer internship.
The internship introduced me to my mentor, Amy Bowser-Rollins, who has been instrumental in my success. Amy has gone above and beyond. She not only provided me hands-on training in litigation support by thoroughly demonstrating the many stages of the electronic discovery process, she also made sure that I found a position that would be the right fit for my unique combination of technical and relationship building skills.
What are the most challenging and rewarding parts of your job?
One major challenge I faced in the beginning was overcoming the learning curve to successfully use my company's Early Case Assessment Tool, as well as the forensic tools. I was able to overcome this challenge by closely reading the software manual and constantly practicing in the test environment. This helped me tremendously. Another challenge is grasping and then executing the best scenario for handling clients' data. What helps me the most is working directly with the client in order to get a comprehensive understanding of the ultimate objective.
Who is your greatest inspiration?
My greatest inspirations are my niece and nephew. Being the first person in my family to graduate from college came with many challenges both good and bad. My ultimate goal is to be an example to them. My dream is that attaining a college degree becomes the norm and no longer the exception in my family.
We strive to infuse values of The Spirit of Georgetown into everything we do. Is there a particular Jesuit value which speaks to you the most?
I have been very fortunate to matriculate at Howard University and attain a certificate from Georgetown. Both these prestigious institutions promote academic excellence and believe in educating the whole person, which are the two values I most closely identify with.
What are your future goals?
My immediate goal is to become a Relativity Certified Administrator (RCA), which is a popular review tool used in the eDiscovery industry, and to continue mastering the many emerging eDiscovery software tools. I am actively working on being promoted to Senior Project Manager at my company. Furthermore, I hope to one day be able to come back and share all my experience and knowledge in the legal project management/eDiscovery industry with budding students enrolled in the Paralegal Studies Program.