Student Spotlight: Marlesa Adams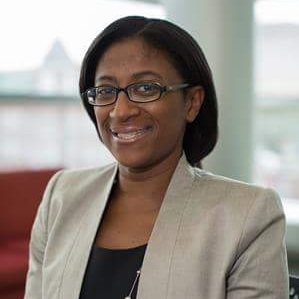 Marlesa Adams
Health Coaching
Meet Marlesa Adams:
Marlesa Adams completed the Certificate in Health Coaching during the Summer of 2015. A blogger and entrepreneur, she shares her career story and advice for others in the field.
Why did you choose to enroll in this program?
I have a background in human resources and a passion for health and wellness. I thought this certification program would complement my knowledge in this area and help provide an avenue towards a career in organizational wellness.
What's your career story? How did you get to be where you are now?
My career started in finance. I always wanted to be an accountant and I spent a considerable amount of time as an accounting major pursuing that. But as life happened my interest in people pulled me into the direction of human resources, a field my father has also been in for a long time. 18 years ago I attended a career fair at Harvard University looking for an avenue to switch my profession and the rest I guess is history.
I started as a human resource assistant. I rarely said no to a task or opportunity. I made coffee, I did filing and data entry and was just diligent about my work and building relationships. That led me to senior level roles in higher education administration. I pursued a Master's in Organizational Development while at Harvard and each opportunity just added to the last. My personal development in health and wellness is a more recent undertaking. After two major surgeries in 2010 and 2011 my commitment to my health became increasingly important. I started a running blog and developed a community of other like-minded individuals with an interest in healthy living and my passion grew from there.
What has opened up doors and opportunities for you professionally over the years?
Building and maintaining relationships has been a big help to me in my career. I still interact with managers I had over a decade ago. One piece of advice I was given early on in my career and held onto was not to burn bridges. Obviously for your own emotional health you should disassociate yourself from anyone or anything that brings negative energy but there is a way to do that without making yourself look bad. I've always tried to maintain positive professional relationships and that has served me well.
How did you apply what you've learned at Georgetown in your job or career?
With the additional credential I've been able to start my own business that puts all of my educational pursuits and interests together.
What are your future goals?
Right now I'm in the beginning stages of starting my own HR consulting and health coaching practice. I would love to continue this work and eventually fold in more corporate wellness opportunities. While I love being my own boss I am not opposed to going back into the workforce with another employer but I will take things as they come.
Do you have any advice for others in your field?
Honestly, I would say have a general plan and guiding principle for your career. Be compassionate and understanding to others needs and desires. That said, you don't have to have it all figured out today. Be open to the process and where it could lead.