Student Spotlight: Rachel Verlik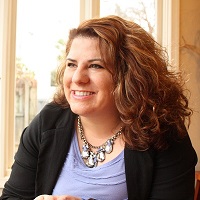 Rachel Verlik
Leadership Coaching
Meet Rachel Verlik:
Rachel Verlik completed the Leadership Coaching program in Summer 2015, Cohort 44. After holding several senior positions in Federal service, she shares her personal journey toward coaching and talks about how the Georgetown program transformed her career.
Why did you choose to enroll in this program?
In a previous role, I had a coach who was on the faculty at Georgetown. As I shared my interests and experience at the beginning of our coaching engagement, she suggested looking into the Georgetown program. Through a bit of research and soul searching, I realized that coaching was the right field for me.
I chose to enroll in this specific program based on my interest in a holistic coaching approach, as well as Georgetown's stellar reputation in the industry. The Georgetown program is world-renowned and the leader in its field. One of the main reasons I chose Georgetown is the Jesuit value of cura personalis, or coaching the whole person (mind, body, spirit). This reflects my own core values and infuses every aspect of my coaching. I firmly believe that true growth can occur only when we approach it from a holistic perspective, and I can safely say that the program did indeed deliver!
What's your career story?
Growing up in a small town in New England, I always had a bit of wanderlust. My parents made a point of giving me roots but also giving me wings. I obtained my Bachelor's in Social Work and Spanish and had the opportunity to study abroad in Spain, which was a formative experience that changed my perspective. I saw, and still see, myself as a global citizen that contributes to the global community.
After graduation, I worked in a variety of jobs in the travel industry and training. I eventually accepted a job with the Federal Government as an IT project manager that led me to obtain a Master's in E-Commerce. I later worked in a wide range of functions such as HR, IT, and Procurement. I was aware that while I was rising through the ranks, I was actually looking for something to leverage my experiences and education to serve others.
I believe that coaching chose me, rather than me choosing coaching. Throughout my career in Federal service I was often approached for – and gravitated to – mentoring, coaching, and helping others in their career and leadership journeys. Though I was in a business field, serving others always appealed to me. Through a circuitous route (and lots of floundering and great coaching!), I chose to pursue leadership coaching, which serves as the perfect combination. I'm able to utilize my business and leadership experience to best serve others to meet their own goals, as well as those of the organizations they work for.
What has opened up doors for you over the years?
Saying yes to education, experiences, and opportunities. I believe in the adage that success is a mixture of skill, luck, hard work, and timing. I have been incredibly fortunate to have had individuals and bosses who believed in me, mentored me, and pushed me towards stretch opportunities. I often worked at organizations that were undergoing major transformation, which allowed me a greater variety of learning and development opportunities.
How did taking classes at Georgetown impact your career?
Completing the Georgetown program offered me clarity and confidence in the coaching profession that enabled me to launch my own coaching and consulting business. This was a long time personal goal of mine that gained exceptional momentum from my studies and interactions at Georgetown. My cohort peers, instructors, and the alumni group are an incredible support network across many industries and disciplines, and I expect will be lifelong colleagues, resources, and friends.
How did you apply what you've learned at Georgetown in your business?
Georgetown has talented faculty that helps facilitate the power of the cohort in their teachings. I learned as much from my colleagues as I did from the faculty. Not only did I learn tactical coaching skills, but also how to tap into my deep inner soul and spirit rather than just my head. I have been able to harness the power of the coaching relationship and the skills I learned at Georgetown to advance my coaching practice and draw forth personal and professional growth and development with my clients.
What are your future goals?
I plan to continue enhancing my coaching and consulting skills and work with a wide variety of industries and individuals. I am an insatiable student. The more I can learn and apply to my coaching practice, the more my clients will benefit, which is the ultimate goal. I learn as much from my clients as they may from me during the coaching engagement. I also hope to one day obtain my PhD and teach at the collegiate level.
Do you have any advice for others in your field?
Follow your passion to find your purpose. I believe when we are passionate about what we do and have the environment to flourish, we excel and the world benefits. Have a willingness to learn from others and continue learning throughout your lifespan. Listen to your head, body, and soul and it will not steer you wrong. Take risks. In the words of Brene Brown: "Dare Greatly."