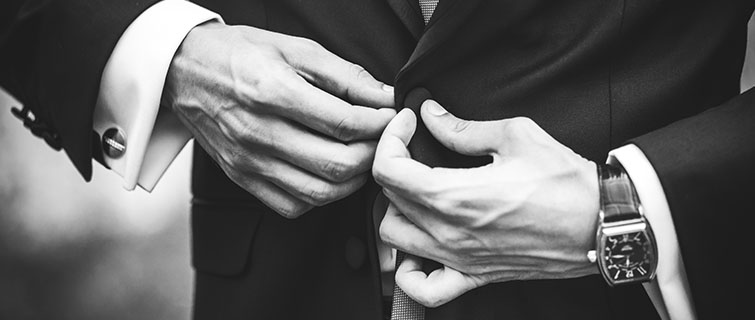 By Shannon Dooley, Faculty, Master's in Global Hospitality Leadership
"Tell me about yourself."
These four words—when combined in this unique order—create arguably one of the most loaded questions in our vernacular.
No matter how it's phrased or what the intention is behind it, "tell me about yourself" is the polite way of throwing down the gauntlet and asking you to rise to one of life's greatest challenges: how do you share who you are and what you are about quickly and effectively? Some call it the elevator speech or the 30- second pitch, but others simply refer to it as your brand statement. And in a world of seven second attention spans, Instagram pics, and 140 character tweets, your brand—those brief snippets and glimpses into your life—is you.
Self-branding truly comes down to three components: impression, experience, and academics. Granted, the weight of each factor varies depending on the industry, but each one plays a role in creating your image with your peers as well as your prospective employers. With this in mind, one would think that today's students are being groomed for success in the classroom, but surprisingly, research indicates otherwise.
Self-awareness, Leadership, and Personal Accountability
In the 2015 "Winning the Job Placement Competition" research note in the Journal of Hospitality Tourism & Education, hospitality recruiters stated that "hospitality graduate applicants lack self-awareness...[and] fail to embody the personal accountability, leadership, and influential communication skills needed to effectively converse during interviews." In training tomorrow's future industry leaders, that's both a daunting and depressing skills gap.
But here's the silver lining: many of the negatives recruiters outlined—accountability, leadership, communication—are in fact controllable by the applicants, whether they are new to the job market or seasoned veterans transitioning to a new career. The individual challenge lies in the ongoing curation of your image, ensuring it is not only a true representation of you, but is also consistently aligned across platforms.
Today, your first impression rarely starts with a confident handshake and good eye contact; it starts with a LinkedIn profile, a tweet, or a hashtag. Last year's GWI Social Report by Global Web Index indicated that the average internet user has at least five social media accounts. Is each one of your many accounts telling the same (or similar) story about you?
Words, Actions, and Presence
To maintain your brand, go against the rising tide of online oversharing. Less truly is more. Take stock of your current social media accounts: what are your privacy settings? If someone didn't know you, what impression would they get from what you are freely serving up to others online? The cold reality is that you are ultimately accountable for what you post online…and fair or not, it is what others (including recruiters!) can and will judge you on.
Assuming you are a social media maven or have simply practiced the art of safe "'gramming," it's time to look at actual real-world engagement. Truly exceptional leaders communicate through words, actions, and "presence," that enigmatic energy that fills the room and commands attention. To emulate this, I recommend starting with some basics. The idea of dressing for the job you want is always sound advice, but so is being able to speak as if you were in that job. Can you crisply and concisely share relevant stories from your school, work, or volunteer experience to illustrate your value to a recruiter or potential employer? Do the questions you ask an interviewer or network contact demonstrate that you've "done your homework" on a company or field before you ask it?
Your Value, Your Brand
Although your impression is controllable, you may have less control over the two other important aspects of your brand: academics and experience. Let's start by addressing two key truths. First, admissions departments and talent acquisition teams are the gatekeepers to these areas; even if you wanted to go to the "best" school or work at the "best" company, you may lose the application game. Second, there will always be someone "more" than you: more experienced, more educated, more sophisticated, more whatever. In light of this reality, your responsibility is threefold: determine what your value—your brand differentiator—truly is, identify what gaps in your own experience and education may be limiting your opportunity to be a viable candidate for those "best" things, and seek out ways to most effectively address those gaps.
Crafting a strong brand image comes down to the old musical theater concept of being a "triple threat": an exceptional first impression; relevant, consistent, and meaningful experience; and a strong academic background. And like any good brand, yours should be one that constantly evolves and grows as you do.
---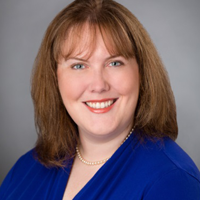 — Shannon Dooley teaches Global Service Standards and currently serves as Director of Talent Development with Interstate Hotels and Resorts
Learn more