Student Spotlight: Jonathan Lesko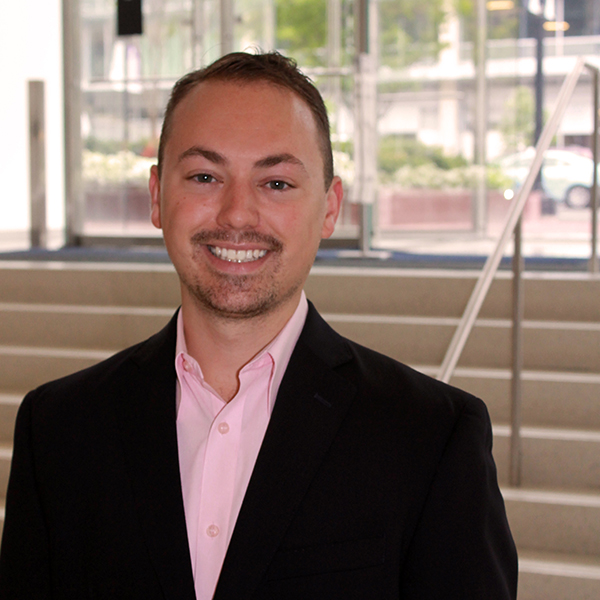 Jonathan Lesko
Corporate Finance
Meet Jonathan Lesko:
Jonathan Lesko completed the Certificate in Corporate Finance in Fall 2014. Now a Program Analyst at a U.S. Department of Transportation agency that develops and enforces safety regulations for land, air, and sea, he talks about how the program gave him the right financial tools for his personal and professional life.
Why did you choose to enroll in this program?
Prior to enrolling I was working for a company that develops proprietary research on corporate governance and socially responsible investments. Working for that company piqued my interest in finance and illuminated a whole new intellectual world to explore. I started watching stocks and following news sources like Bloomberg and the Wall Street Journal trying to decode financial jargon.
As my contract came to an end, I wanted to gain new marketable skills and hopefully transition quickly to full-time employment related to finance or economics. This led me to search for different opportunities to learn more about finance, but I had some specific criteria in mind. I wanted a structured program that was accessible and beginner-friendly and would lead to a resume-worthy credential. I also thought about the overall time commitment and decided that at that time I was better off with a short-term, part-time program rather than a full-time program requiring years of study and significantly more tuition. Roll all these considerations into one and the Corporate Finance program at CCPE was a really great fit.
What's your career story?
I like to think my story is unique! I have always had a wide range of interests and tried to avoid making career decisions that, to me, seemed formulaic.
After studying economics as an undergrad I worked for a coffee roaster in Richmond, VA comprised of just a few employees. I learned quite a bit about working in, and to a degree about managing, a small business. After that I joined the Peace Corps. My service began in Cabo Verde, where I taught English and assisted in organizing a public health project that renovated school bathrooms and promoted hand washing. When the program in Cabo Verde closed unexpectedly I transitioned to Mozambique.
Once I returned from the Peace Corps my network and opportunities expanded a lot. I attended a job fair at the U.S. Department of Transportation and was soon thereafter offered a position at the Pipeline & Hazardous Materials Safety Administration (PHMSA). Since joining, I've really been able to grow with PHMSA and apply a lot of the knowledge I gained towards the development of Federal transportation regulations.
How did taking classes at Georgetown affect your future plans?
For now my career isn't in the financial field, but the Corporate Finance program empowered me to make better decisions for my personal finances. For example, learning how to model debt and interest is essential for just about anybody who hopes to own a house or car, start a business, or finance their education through loans. I use this kind of modeling in my personal finances quite frequently. In addition, prior to the program, I did not understand much about investments. Now I follow and trade stocks and am in a much better position to invest for my future… and if I'm lucky retire to a tropical paradise at a young age!
In the future, I would consider a position in the financial field and the Corporate Finance program has given me a foundation to build upon. I might also consider at some point doing a different CCPE program. While at Georgetown I noticed that most of my classmates worked full time and brought the experience and insights of their career to the classroom. Moreover, many classmates already had Master's degrees or were working towards completing one. This kind of environment is truly unique to professional education and provides a distinct advantage to people seeking to network and advance or change their careers.
How did you apply what you've learned at Georgetown in your job?
The Corporate Finance program gave me a lot of practical instruction. I benefitted greatly from the courses' interactive nature and guidance through specific step-by-step techniques. Working at DOT/PHMSA, I've been able to put my skills into practice. For example, I often have to model the net present value of regulatory impacts and use publicly available financial information to understand the different industries and markets that face regulation. The course in Derivatives & Hedging helped me to better understand the financial underpinnings of the energy industry in particular.
What are your future goals?
I will be starting a Master's program soon which focuses on predictive analytics. The program will no doubt be very challenging, but at this point in my career, I am committed to developing practical, professional, marketable skills. I hope to apply what I learn to the development of predictive models that improve transportation safety.
What has opened up doors and opportunities for you professionally over the years?
The Peace Corps and Georgetown CCPE helped me a lot professionally and I recommend them both. That said, I think the most important factor in my professional development has been my willingness to be flexible and embrace new fields. I think a lot of people "anchor" themselves to one field or role and they end up never setting sail, never taking risks. I know I sound really cheesy, but continuing to learn and refusing to limit myself is ultimately what has opened the most doors for me.