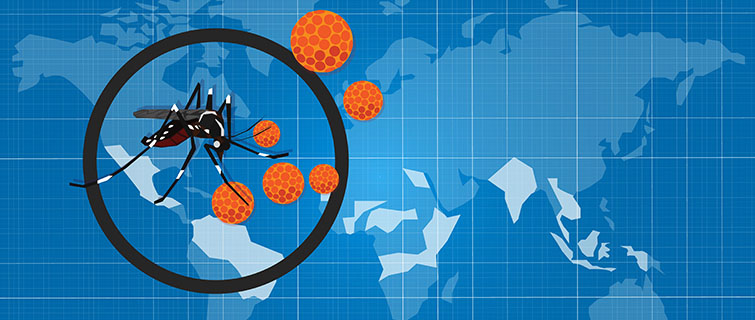 by Rolando Arrieta, Faculty, Master's in Journalism
In February, I was assigned to cover the spread of Zika in Puerto Rico with my colleague, NPR Correspondent Greg Allen. Since I had traveled to West Africa during the Ebola outbreak, I felt prepared and confident to go out in the field for this story. But as with any challenging global health crisis, it is natural to occasionally feel guarded, which could impact the reporting.
In mid-February, there weren't many reported cases of Zika on the island (fewer than 100). But the numbers were rising. We had to be careful and follow the CDC recommended guidelines: wear pants, long-sleeves, and mosquito repellent.
Personally, the most important part of planning this reporting trip—as it was during the Ebola outbreak—was to fully understand what the virus is, how it is transmitted, and what precautions to take to not get infected. The more I knew, the less stressful it was and the more I was able to focus on the reporting assignment. As with every field producing gig, these additional four steps ensured that we had a safe and productive trip.
Prepare Before You Go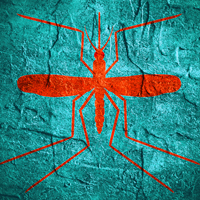 Make sure you understand the location and geography where you're traveling. Know what mobile services are available in the area. GPS doesn't always work so make sure there's a Plan B on how to get around and how to communicate back to the newsroom.
Read up on the story. Read, listen, and view reports from your organization and other news outlets. Discuss story ideas with your reporter. Think of angles that have not been told.
Coordinate with your sources and interviews in advance. Try to make contact with regular citizens, who can talk with you and are willing to invite you into their communities.
Test your recording gear and computer before departure. Know your gear, laptop, and editing software left and right. When recording in the field, always wear headphones and carry a backup recorder, backup microphone, extra cables, and media storage devices.
Maintain a Focused Reporting Plan
In challenging reporting environments with virus outbreaks like Zika or Ebola, there is less room for experimentation and figuring things out when you're there. It's best to have a clear field reporting plan every time you leave the hotel, knowing that there might be unexpected changes and surprises as you go along. The best reporting moments are those unexpected surprises, so be prepared to capture them. If you are with a driver or fixer, make sure he/she understands your daily reporting plan.
When you are in the field, it is important to always treat the people you meet with dignity and respect. It is also important to be aware of your surroundings. At every location, look around. Safety (both yours and your crew's) is always first. Is it a hostile environment? Are there mosquitoes? Are there outside elements you hadn't anticipated?
Set up a Reliable Post-Production and Filing Workspace
Your field production workspace should be set up in a way that allows you to collaborate with your reporter and file content back to the newsroom. Your hotel room may likely be the filing center.
Have a network connection backup plan, such as a mobile hotspot, in case the hotel Internet is not available or the bandwidth is not strong enough to send content to the newsroom.
"Back-time" your deadlines to make sure you allow plenty of time to file your story from the field. Save a backup of your media in case you have an unexpected technical meltdown.
Don't Forget the Basics
When you're out in the field and not on your usual schedule, it's easy to neglect some of your basic routines; however, it's important to maintain some sense of normalcy (when possible) while you're there.
Maintain contact. Stay in touch with your editors in the newsroom at all times and as stories develop. Continue to pitch new ideas you've discovered on the ground.
Let the editors back home know your daily movements so they know where you are. Call your loved ones.
It's also critical that you take care of yourself. Eat. Get enough sleep (if at all possible). Carry snacks and drink a lot of water. Unwind at the end of the day with your crew when time allows. And, for this particular story, wear long sleeves, pants, and bug repellent at all times!
Here are our stories:
Puerto Rico Races to Stop Zika Mosquitos Before Rains Begin
Puerto Rico Waits to See If Zika Virus Scares off Tourists
Puerto Rico Aims to Get Ahead of Zika
Puerto Rico's Growing Financial Crisis Threatens Health Care
---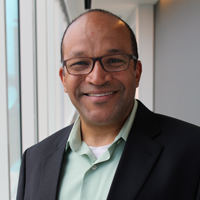 — Rolando Arrieta teaches Audio Storytelling for the master's in Journalism program at Georgetown University. He is NPR News' Production & Operations Manager and a three-time recipient of the George Foster Peabody award, most recently for coverage of the Ebola outbreak in West Africa. Rolando has covered many stories in the field as recent as the Zika outbreak in Puerto Rico, Hurricane Katrina, the Haiti earthquake, and the Baltimore Riots.
Learn more