Top CEO Advises: Keep Learning to Stay Relevant in Your Career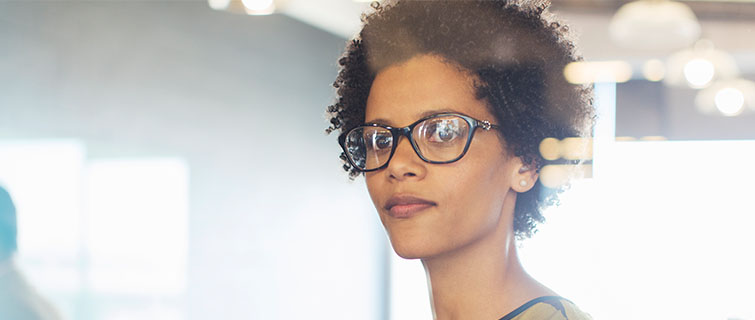 AT&T has been a fixture of the U.S. corporate landscape for the past 100 years. It has been broken up, merged, bought, re-engineered, and re-organized over the course of its history. In many ways, AT&T is a survivor. Yet CEO Randall Stephenson believes the company is facing its biggest threat ever from competitors such as Google, Netflix, Amazon, and Facebook. So he has given AT&T's 280,000 employees a choice: adapt or become obsolete.
As Stephenson explains in a recent New York Times article, organizations like AT&T must adapt to the era of cloud computing, which has fundamentally changed our relationship with data. The way we work, live, and communicate is shifting. Yet, a majority of AT&T's employees support hardware or legacy systems that are facing obsolescence. And the competition is moving fast: Google is getting into high-speed internet with its Google fiber pilot program; Amazon is experimenting with cloud-based phone systems; Netflix is changing content distribution.
Going 'Face to Face' with Google
So, Stephenson has given his employees a mandate to prepare for the new competitive landscape, which rewards those individuals and organizations that are data confident, data focused, and data savvy. "Everybody is going to go face to face with a Google, an Amazon, a Netflix," he said. "You compete based on data, and based on customer insights you get with their permission."
To back up his mandate, AT&T has launched a campaign to increase its workforce's technological skills by providing up to $8,000 for employees interested in taking courses offered by Udacity and the Georgia Institute of Technology. The program may be generous, but there's a catch: Employees are expected to do this training on their own time.
While many employees are wary or dismissive of the new program, others have embraced the opportunity. In any case, AT&T is prepared to shrink its workforce by as much as 30 percent, and eventually look at an employee's desire for learning when promotions are considered.
Preparing for the Future
Will more organizations follow AT&T's lead? As the old adage goes: The only constant is change—only now the rate of change is increasing dramatically. At AT&T and other companies that are striving to keep up with the competition, the future belongs to workers who can nimbly adapt to shifting demands, understand and work with increasingly complex data, and use this data to transform their organizations—and their careers.
These are skills that a computer science or business degree alone does not provide. So, what can you do to adapt? Seek additional training and education similar to what AT&T has wisely offered to its employees. Seek programs and courses that provide context for the forces shaping your industry's evolution. Above all, understand that complex data requires both careful analysis and an effective way to communicate the results of that analysis.
Finally, focus on developing communications skills so that you can tell stories with data that will impact your organization's future. Along the way, you'll be writing your own future as well.