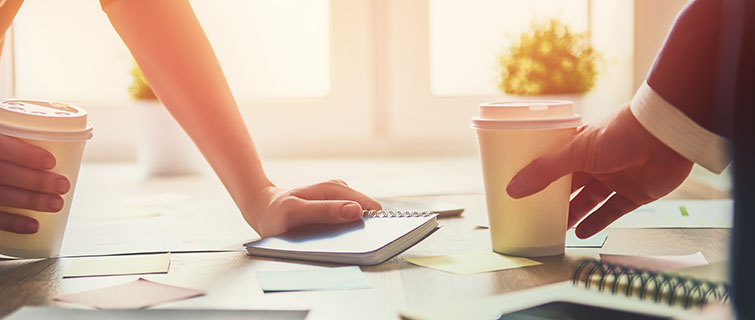 by Mia Mulrennan, Ph.D., Faculty, Master's in Global Hospitality Leadership
I work most often with clients who are in the travel, hospitality and tourism industry, and just like any industry, establishing and developing great leaders is imperative.
Historically, the hospitality industry has highly valued hands-on, pragmatic, operational experience. Other industries have been like this too, where all of your "cred" came from being out in the field: construction, grocery, and sales to name a few.
But great leaders understand that operational experience is only one part of the picture—they appreciate the value of having not only applied, on-the-job experience and skills, but also strategic vision and an array of competencies related to understanding business.
I call this array of skills "the five rolling wheels of leadership in the hospitality industry," but they apply to any industry and to all leaders. Here's how to gain some leadership "tread":
First, can you roll up your sleeves, dig in, and get the work done? Do you know how to execute and drive with urgency? Do you understand the ins and outs of making an idea a reality—and then meeting expectations and standards?
Secondly, can you roll out the red carpet? This is all about being at your very best for others. And here, I do not mean just caring for your customer/guests and clients, but for all the stakeholders involved—your boss, CEO, owners, coworkers, and peers.
Can you roll out a plan? Are you strategic? Do you know the strategic initiatives and goals of your organization? Of the team? Do you understand how you fit into the vision and how you contribute on a large-scale basis? Can you create and communicate the purpose of what you're doing?
Can you roll in the revenues? Do you know how to read a profit-and-loss statement? Do you know how to talk about what brings in money and what doesn't? Do you know how to make decisions about costs? Do you know the large and small ways that you impact the bottom line?
And finally, the most important wheel of all: the one you hold. That steering wheel represents how you roll under any and all driving conditions. Do you know the rules of the road? And what if they change? How do you handle speed bumps and road blocks? Are you adaptable and resilient—and can you navigate well through change?
So, how do YOU roll as a leader? There's only one way to truly find out: get in that car and drive.
---
— Mia Mulrennan, Ph.D. teaches Ethics and Leadership in Hospitality for the master's in Global Hospitality Leadership program at Georgetown University. Dr. Mulrennan is the Chief Talent Officer of Sun Country Airlines. She is an organizational psychologist who advises clients in effectively applying tenets of psychology to achieve positive business results in areas of talent management, organizational development and service branding. She specializes in working with companies in high-touch customer-oriented industries such as travel, hospitality, retail and consumer products. Dr. Mulrennan is currently writing a book titled "Becoming Rave-Worthy: Figuring out what motivates your customers, clients, boss and employees."
Learn more