Reflections on Peru Magis: Animating Ignatian Values in the School of Continuing Studies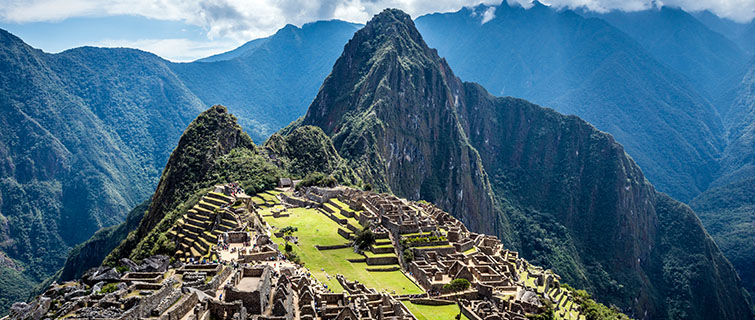 Earlier this summer, Dr. Kelly Otter, the Dean of the School of Continuing Studies (SCS) joined a group of faculty and staff from Georgetown University on the Magis Immersion trip to Peru. This program "provide[s] members of the Georgetown community an opportunity to investigate and reflect on the meaning of work and life at Georgetown as a Catholic and Jesuit university by exploring and learning from the justice-oriented work of the Society of Jesus and its partners elsewhere in the world." During this trip, the Dean visited Lima, Cuzco, and Machu Picchu. Dean Otter shares her thoughts on this journey below.
Innovation through Creativity and Hope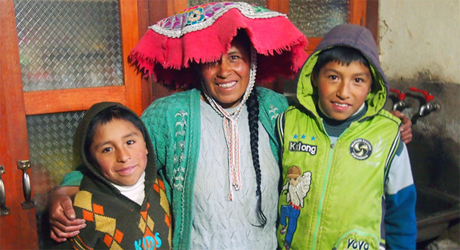 I am deeply grateful that I had this opportunity. There was such a spirit of generosity among the colleagues, and a spirit of welcoming generosity among the people we met. By our standards, many of these people live in extreme poverty. One is immediately struck by the gentle spirit of these people, by their openness and warmth to visitors. They are proud of the work they are doing with the Jesuits and other community developers to design and implement new methods of improving their quality of life. We visited areas where people set up housing on land owned by others, but that has little value; they have no official power or running, potable water. Their innovation is the result of creativity and hope. They take pride in their own progress.
We visited the home of a family that raised guinea pigs for multiple purposes, the newest being to trap "bio gas" and run a line into a kitchen for the purpose of lighting a stove and heating water. We observed an ingenious "net technology" that trapped moisture from the morning air that was condensed and funneled as water that could be used in nearby homes. Peru is one of the driest countries on the planet and highly impacted by climate change.
"Where are we most needed?"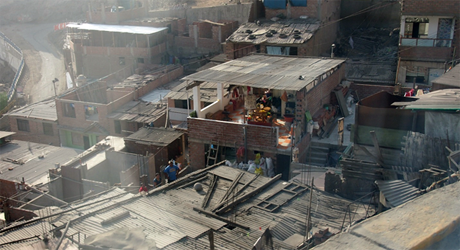 A common refrain we heard among the Jesuits while in Peru was, "Where are we most needed? Have we accomplished our work here? And is it time to move?" They are dedicated to "education on the margins," and their approach is to keep moving, not to settle and stay in a region permanently. During our journey, I was most struck by the gentle spirit of the Peruvian people as well as their openness and warmth. They were proud of the work they were doing with the Jesuits, and other community developers, to design and employ new methods of improving their quality of life.
This experience revealed to me many false assumptions I held. We can fall into the trap of projecting our own expectations of happiness and comfort, and our own values, onto others. And when faced with others' struggles, we become uncomfortable and want to turn away. We found ourselves learning to embrace that feeling and live with being uncomfortable: emotionally and physically.
That, among many other gifts, is one of many reasons we traveled to Peru. And now our work begins again: to find new ways as educators to build opportunities for those who have few choices, and animate the values of women and men for others in each program, in each narrative we construct, and in the way we communicate with and treat each other.
Ignatian values at SCS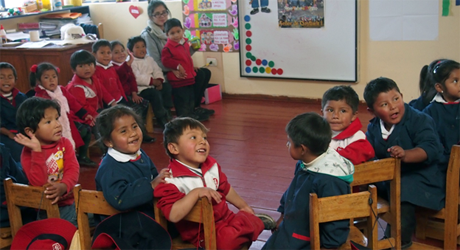 Having worked in several institutions of higher education, I can attest that the values of an institution are woven into its educational philosophy, its many narratives, and into the work culture. Georgetown, an institution with a clear guiding mission, is one in which we all share a common language and set of values that guide our work and interactions with our internal community and our neighbors, in D.C., across the nation, and across the globe. The Ignatian values are what drew me to Georgetown, and they comprise the foundation of the principles that guide our work in continuing and professional education. We are always looking at what needs are emerging in our society and economy, and we build new programs and opportunities to meet those needs, from Kipp/Cristo Rey summer immersion to new professional fields in technology and communication.
As someone once said, no one is born into conditions of his or her own choosing. If we are so fortunate as to have choices, it is our obligation to work to assure others have choices, as well. We can use our good fortune to make changes in society so that others with less are provided choices and opportunities, so they achieve sovereignty over their own lives.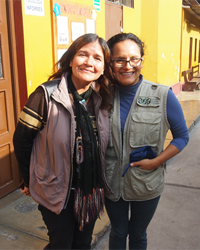 I am deeply proud of the work SCS is doing to animate Jesuit values in our work. We are building teams, creating new ways to incubate and innovate new projects, and designing new ways of learning, reflecting, and discerning.
Members of SCS have participated in the Ignatian seminars and many more will have that opportunity this next year. We will soon be introducing our new chaplain, who will have a strong presence among our students, faculty, and staff, and who will hold services in our chapel.
This year for the first time, SCS was invited to send a representative to the Collegium Summer Colloquy on Faith and the Intellectual Life. Jamie Kralovec, Program Director for our Urban & Regional Planning program, attended and will have much to share from this enriching and collegial experience. Last year, Uwe Brandes, Associate Professor of the Practice and Faculty Director of the Urban & Regional Planning program, participated in the Peru Magis trip and served as a leader in that inaugural experience, representing the mission and work of SCS, and maintaining strong communication with that group of colleagues.
There is now an Animating Jesuit Values Committee, formed by the natural collaboration and leadership of dedicated SCS staff. A course will be piloted in SCS this fall, "Jesuit Values in Professional Practice," developed in collaboration with the Office of Mission and Ministry and the Center for Social Justice. I am already hearing from faculty colleagues on the Hilltop that they want their students to be able to take this course as an elective. We have met our colleagues at Jesuit Commons: Higher Education at the Margins (JC-HEM) and look forward to studying their approach to using technology to provide a liberal education to refugee and under-served populations across the globe. As of this year, the work of the Center for Social Impact Communication (CSIC) has donated $10 million through cause consulting.
In this past academic year, approximately 5,000 students will have crossed our threshold, literally and/or virtually. It is our aim to assure that each person has an opportunity to experience the Ignatian values through these and other means, including coursework, applied learning projects, community service, and in the way we communicate and work with each other in SCS.
Next week I will participate in the 9th cohort of the Ignatian Colleagues, which begins its work in Chicago. I am honored to be one of two representatives from Georgetown invited by President DeGioia to participate in the next cohort. Our work will focus on St. Ignatius and his spirituality as well as how that spirituality impacts the principles of Jesuit education and our work as administrators at Jesuit colleges and universities today.
I will close with the words of Peter-Hans Kolvenbach, S.J.:
We must . . . raise our Jesuit educational standard to educate the whole person of solidarity for the real world. Solidarity is learned through contact rather than through concepts. When the heart is touched by direct experience, the mind may be challenged to change. Personal involvement with innocent suffering, with the injustice others suffer, is the catalyst for solidarity, which then gives rise to intellectual inquiry and moral reflection.