Georgetown Urban & Regional Planning Program: 2015-2016 Year in Review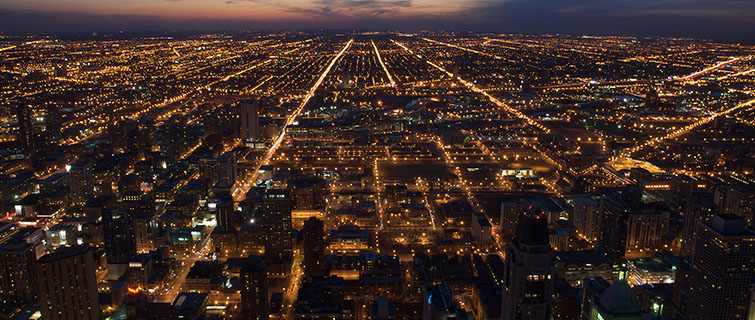 July 2016
Dear Friends:
The past few years have been a thrilling adventure in forging a new kind of interdisciplinary graduate degree at Georgetown University and this recent academic year was no different. Firmly embedded in the academic traditions of Georgetown, the degree in Urban & Regional Planning (URP) is uniquely postured to introduce a new generation of urban leaders to cutting edge professional planning and development practices. This letter offers a series of insights into the most recent pursuits of our students, faculty, and partners.
Students
After three years of enrollment, I am delighted to report that in May we graduated our first full cohort of students. Over twenty young professionals now hold a master's degree in Urban & Regional Planning from Georgetown University! Many of them have moved seamlessly into professional positions at leading organizations in Washington, D.C., and others are already engaged in other cities.
We have an enrollment of nearly 50 master's candidates who hail from communities across the United States and around the world. We are proud of our diverse student body, which features an equal gender balance; racial and ethnic diversity exceeding national benchmarks in planning programs; and a substantial mix of international students from Europe, Asia, Africa, and Latin America.
Students are conducting independent research projects in their final semester in the program. Representative projects include: community-based school planning in ex-urban Houston, Texas; data analytics practices serving local food safety regulation; park-oriented economic development in Newburgh, N.Y.; utility planning and governance in Shanghai; and the planning for reduced greenhouse gas emissions in Northern Virginia suburbs. All of these thesis projects will be publically searchable through Digital Georgetown and many have already had a local impact with on-the-ground stakeholders.
A team of students received an honorable mention in the Urban Land Institute's 2016 Hines Competition! Georgetown fielded two teams this year to complete with over 130 other teams from 59 universities. The competition challenge was to transform Midtown Atlanta into a thriving, sustainable, and transit-accessible neighborhood. We are proud of our collaboration with the School of Architecture at Virginia Tech, which resulted in truly interdisciplinary teams of planners, designers, and real estate professionals.
Faculty
Our distinguished faculty now totals 18 and comprises both leading professionals and researchers. Students have also engaged faculty from across Georgetown University—including the Law School, Business School, and the Sociology and History departments. Individual faculty notes include:
The URP program granted its second annual teaching award to program faculty member Michael Stevens. Michael has been a leader in local economic development throughout his 37-year career and currently serves as president of the Capitol Riverfront Business Improvement District. Michael received the award for his course in "Urban Marketing and Economic Development."
Dr. Whitney Gray introduced our first dedicated seminar at the nexus of urban planning and public health planning. As director of research and innovation at Delos, Dr. Gray is working with the U.S. Green Building Council to create an evidence-based system for measuring, certifying, and monitoring the human health performance of buildings and neighborhoods, called the WELL Building Standard®.
Dr. Peter Engelke, senior fellow with the Atlantic Council's Strategic Foresight Initiative, taught a survey course called "Global Urbanization," which helps students understand global trends of urbanization and the diverse policy shifts resulting from the rising influence of global cities.
Scott Davis, visiting fellow at the Rand Corporation (who is on leave from the U.S Department of Housing and Urban Development) taught the program's inaugural course in "Resilient Urban Systems" which uses recent trends in disaster recovery as a basis for formulating long-term local resilience and climate change adaptation plans.
Brendan Shane, North America director for C40, taught "Planning a Sustainable Future" fresh off his experience advancing urban sustainability at the COP-21 conference in Paris.
Uwe Brandes and Ellen McCarthy delivered papers on current trends of urban administration and cultural place making at the China State Party School in Beijing as a component of a multi-year knowledge-sharing partnership with Georgetown University.
Initiatives
The URP program hosted many special events and activities over this past year. Each of these engagements sought to explore our mission by cultivating public dialogue and external partnerships.
Our public lecture series continued this year. "Creating Creative Cities" was the theme in the fall of 2015, which explored emerging practices of local economic development. This work was coordinated with the District of Columbia Office of Planning to help inform the city's very first comprehensive cultural plan.
In "The Road to Quito" dialogues this spring, we explored the preparations for the UN's Habitat III summit. As a component of these sessions, we partnered with the Wilson Center and Next City magazine to host a daylong forum entitled, "Resilient and Sustainable Cities: From COP21 to Habitat III." This session was served as one of the dialogues informing the Habitat III U.S. National Committee. Later, faculty reflected on the opportunities associated with the much-discussed trends of rapid urbanization.
The program partnered with Georgetown's Office of Community Engagement to convene the "Anacostia River and Surrounding Neighborhoods Working Group," an interdisciplinary dialogue between university faculty, staff, and students to support knowledge sharing, community-based research, and service. The Working Group now fosters collaboration with the many stakeholder organizations associated with restoring the Anacostia River.
The program joined the national MetroLab Network and helped to facilitate a partnership between Georgetown University, George Washington University, Howard University, and the District of Columbia. This network, which was initiated by the White House "Smart Cities" Initiative, aims to advance university and city partnerships focused on smart city strategies.
These are just some of the amazing stories associated with program. I would like to sincerely thank all of our partners and I look forward to reaching out again to brief you on next year's activities and events.
Sincerely,
Uwe S. Brandes
Associate Professor of the Practice and Faculty Director
Master of Professional Studies in Urban & Regional Planning
Georgetown University School of Continuing Studies