Student Spotlight: Nancy Lamberton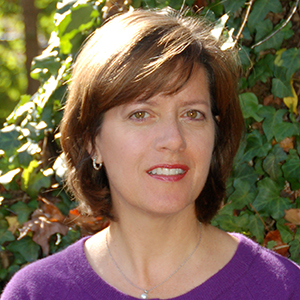 Nancy Lamberton
Leadership Coaching ('10)
Facilitation ('16)
Meet Nancy Lamberton:
Nancy Lamberton was a member of Cohort 30 of the Leadership Coaching program and came back to join the inaugural class of the Certificate in Facilitation. A double-alum of the Institute for Transformational Leadership, she reflects on how her time at Georgetown helped her change direction.
What's your career story? How did you get where you are now?
After starting in the not for profit world, I got my MBA and did the traditional "working my way up the corporate ladder" in the technology industry. Leading large organizations with revenues nearing a half billion dollars was thrilling and challenging. And I loved it. At a certain point though, I wanted to fulfill a long time dream and I started an e-commerce experiential gift company. I joke that I reinvent myself every five years, but there's some truth to that. In this phase of my life, I am thoroughly enjoying my work as a leadership coach and facilitator. My journey thus far has led me to work with some incredible people and to have many wonderful adventures.
Why did you choose the Institute for Transformational Leadership?
Enhancing organizations' mentoring programs was my initial interest and I saw a connection between coaching and mentoring, where intentional conversations can lead to transforming leaders. That interest in supporting the growth and development of leaders also led me to enhance my own skills in the area of facilitation, as I found that I was being asked by more clients to design and facilitate leadership workshops and retreats.
How did taking classes at Georgetown affect your career?
The coaching program completely changed the direction that I was heading. I fell in love with coaching, so instead of following through on my plan to start a consulting business, I began to coach and partnered with The Nebo Company to deliver leadership programs to organizations.
With a few years of experience coaching leaders and delivering leadership programs, I felt that I was ready to take my facilitation skills to a new level. When I heard that Georgetown was offering the first cohort in Facilitation, led by Rae Ringel, I jumped on the chance to be part of this new program. I immediately gained a deeper understanding and the tools to design gatherings that make a difference. My workshops and retreats for clients are more engaging and transformative because of what I learned in this program. And I am getting more and more facilitation work, because of having these new credentials and capabilities.
What has opened up doors and opportunities for you professionally over the years?
Over the years I have made many connections — people who challenged, encouraged and inspired me. And I have done the same for many others. Building and nurturing a network of diverse, inspiring people has not only opened many doors for me, but has also made this journey joyful, purposeful, adventuresome and transformative.
What are your future goals?
I want to continue to make a difference for my clients and in the world. I find my coaching and facilitation work to be extremely fulfilling and rewarding. In fact, there may no longer be a need to "reinvent" my career for the next five years. Beyond my work, I strive to be of service to others through my volunteer activities, such as Year Up (providing training for technology jobs to urban youth), Women In Technology (getting women on corporate boards and girls studying STEM) and New Hope Housing (ending homelessness in Northern Virginia). Over the next few years, I hope to spend my time 50/50 between work and volunteer time.
Do you have any advice for others in your field?
Share your passion and goals with others. Be it potential clients, acquaintances or colleagues. You never know where it will lead. A Georgetown colleague and I just delivered a day-long retreat for emerging women leaders. It started as one of those "where I really want to make an impact" conversations five years ago. We got great feedback and see it as an on-going part of our work.