Student Spotlight: Kathy Minardi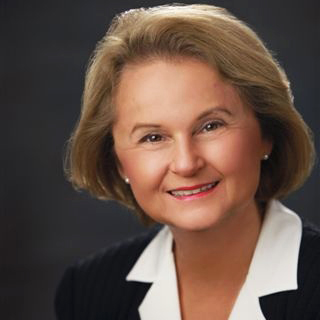 Kathy Minardi
Transformational Leadership, Facilitation
Meet Kathy Minardi: She joined ITL as a member of the inaugural cohort of the Executive Certificate in Transformational Leadership and returned to join the first class of the Certificate in Facilitation. She reflects on the incredible opportunity to be part of the launch of two new programs and reflects on how watching our faculty facilitate new courses for the first time gave her the courage to take a leap.
Why did you choose to enroll at ITL – not once, but twice?
I chose to enroll in both of these programs in order to help me prepare for the work I was about to do in a career move I was about to make; moving from a 40-year career in school leadership to opening my own consulting practice in order to help school leaders and their educational institutions globally. I needed a process of deeply examining next steps for me personally while experiencing the current work and trends in leadership, managing change and adaptive mindset, guiding teams, emotional intelligence and mindful practices, and also key facilitation methods that guide people in doing their best work. For me, this was less about content and more about an inner process that I needed to create for myself. But the superb content and the processes we learned to employ, I also needed to have firmly in my wheelhouse. It helped that my executive leadership coach wisely recommended it!
What is your career story? How did you get to where you are now?
I have been a school leader for 40 years. I was recruited as a very young teacher to lead a private Montessori school as a school principal with little or no leadership training. In the mid 80's, as head of a large school, I supported the community and myself through a difficult student death and loss. I noticed that the adults in our school stepped into a transformed level of functioning as we lived through those days, weeks and months, and nurtured the people impacted. I wondered how we might be functioning in such a mindful, empathetic and tuned-in way without a tragedy. It was then that I began taking workshops and learned about the science of community building and systems thinking. By the mid-90's as the theory for emotional intelligence emerged, those became another additional level of awareness and integration into school life. Ultimately, as I look back, my work has predominately been in the area of creating and sustaining healthy community within the context of school life. This includes the children, the staff, the administration, the parents and their extended networks of family and helpers. A large organic family system that is constantly evolving!
I discovered over the years that the areas I had been training in were relatively unknown to the school world, public or private. I was usually the only educator attending workshops! I began to share with fellow educators the insights, knowledge, and experience I gained. When I began at ITL, it was an ideal time for me to begin looking at letting go of daily management and strategic leadership of one school, and begin full time in the field of educational consulting where I can help guide so many people in the trenches of my field. Now, I am in the first year of my private consulting practice. I am thrilled to work with schools, bringing them what I have gained from Georgetown's ITL programs, and also the experience gained in my long career as a school leader.
What are the most challenging and rewarding parts of your field?
The most rewarding part of working in education is knowing that in very simple and effective ways we can increase the human potential within each child in our schools – and that will not only help to create a better world, it will help to create one that is at peace. The challenging part is that we know this, and yet cannot move the educational field out of the industrial revolution. The science is there but the field has not caught up to it as yet in order to create those conditions to scale.
How did courses at Georgetown impact your career?
My courses at Georgetown helped me to integrate what I already knew with deeper ways to notice or be aware of myself in the roles that I play while I am playing them, and to adjust if necessary in the moment, instead of after the fact. This understanding of what "presence" is, and then be able to integrate it into my leadership practice, was invaluable. No one works in isolation. We are always in process with others, so presence is essential. The "tuning in" process that occurs at ITL inevitably resulted in consolidation of my thinking as to the next steps for my career. I created a vision for myself in this new career path I chose and learned to live into it right there in the course. Leaving with that vision allowed me to strategically go in that direction and make the plans I needed to make to bring my vision to reality.
How did you apply what you've learned at Georgetown in your job or career?
Probably the most significant application of ITL's work in my courses was in understanding more clearly the stages of adult development and my role in observing and acting in ways that supported the growth of other human beings in that context. It was a huge eye opener for someone whose whole career was in child development. It changed how I approach everything in my work with adults.
Other areas of application included more deeply understanding speech acts and vision creation. I am more intentional now in how I communicate, and have developed so much more confidence in my ability to communicate well. I really enjoyed the practice we received and I saw how effective a learning environment it can be to be in a trusting group of people where one can try on new methods and skills before taking them live. I use cohort learning in my trainings now as a way of guiding change.
What are your future goals?
My goal for the future is to bring the knowledge and practical know-how I have gathered in organizational leadership and facilitation to as many school leaders as I can in order to nurture a future where school communities are healthy places to work and grow and flourish. Since I am in the start-up phase, I am already consulting and training at the same time that I am developing my company; that is, I have my feet in two places at one time! But I know that this is a phase to work through. I am looking forward to nourishing and supporting those who are nurturing our children as a critical purpose that will make an impact on whole communities.
Do you have any advice for those in your field?
My advice for school leaders – any leader – is to do the inner work required for your own personal development. Without that journey, there's always the risk of being "a role without a soul."