Georgetown Launches Regulatory Affairs Master's Program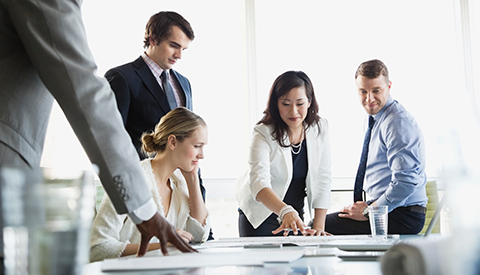 In the fall of 2017, Georgetown University's School of Continuing Studies (SCS) is expanding its graduate degree offerings with the launch of the Master of Professional Studies in Regulatory Affairs. Designed to address the challenges of today's ever-evolving healthcare landscape, the program will prepare students to navigate complex regulatory processes in order to bring safe and effective medical products to market.
A Comprehensive Approach
Georgetown's program takes a comprehensive approach to regulatory affairs, examining the field through the lenses of science, ethics, business, and policy. The program also emphasizes an in-depth understanding of medical product development. Students will explore the product development lifecycle across national, international, and emerging markets while developing the skills needed to manage the various considerations and complexities at all stages. This includes everything from pre-clinical research, to clinical trials involving humans, product approval by the U.S. Food and Drug Administration and other regulatory bodies, and post-marketing activities such as safety monitoring.
Recognizing the importance of the research process as well as the key players involved along the way—including institutions that conduct and support research, the institutional review board (IRB), and research professionals—the curriculum addresses the management of human research protection programs (HRPPs). In addition to the IRB, this includes the various administrative and technical processes that are involved in the successful execution of biomedical, behavioral, and social research.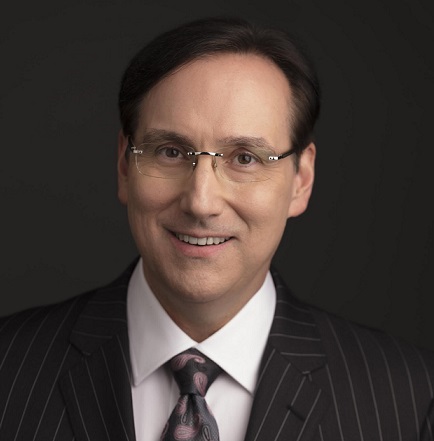 Dr. Robert Bienvenu, Faculty Director and Associate Professor of the Practice
Consistent with Georgetown's Jesuit-inspired tradition of service to others, the program also recognizes the important role of regulatory affairs professionals in facilitating research that—beyond complying with regulations—is respectful of research participants and their communities. "Students will be challenged to think carefully and deeply about the ethical and moral implications of their work," said Dr. Robert Bienvenu, Faculty Director and Associate Professor of the Practice for Georgetown's Regulatory Affairs program.
Capitalizing on Georgetown's location in the heart of Washington, D.C., the program will also provide unique opportunities for students to engage with some of the nation's leading regulatory affairs experts, organizations, and institutions.
Strategic and Practical Skills
The 36-credit degree offers flexible options for participants to take courses on campus, online, or through a combination of both, enabling working professionals to earn their degree without interrupting their career. Students will also be able to choose between part-time and full-time enrollment options.
Courses in the program will be taught by practicing regulatory professionals, who bring specialized industry knowledge and real-world experience into the classroom. The following list includes a sample selection of courses that will be offered:
Regulatory Labeling and Promotional Principles of Medical Products
Strategic Planning and Project Management in Regulatory and Clinical Affairs
Major International Markets in Regulatory Affairs
Clinical Research Strategy and Managing of Clinical Trials
Introduction to Drug Safety and Pharmacovigilance
Upon completion of the master's in Regulatory Affairs program, students will have a strategic and practical toolset that enables them to pursue a broad range of career paths within business, government, and nonprofit organizations. "Our graduates will join an exciting, relatively new, field where their expertise will be crucial in a variety of organizational settings, ranging from public-sector regulatory offices to teams that are developing innovative treatments for disease and injury in private industry," said Bienvenu.
The master's in Regulatory Affairs has begun accepting applications for Fall 2017.