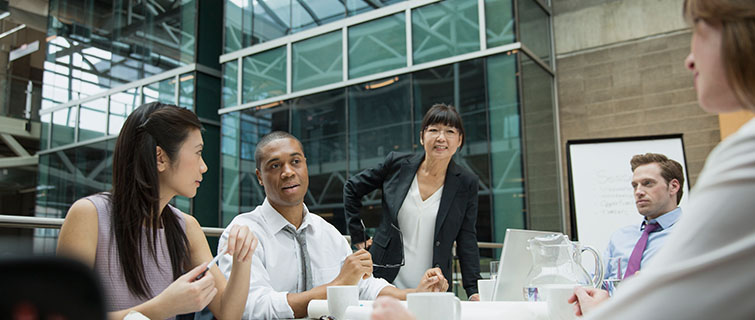 At its essence, project management involves two complementary tasks: Understanding the overall goal of an initiative, and having sufficient control of its myriad working parts to ensure that the goal is realized. This means that every step in the process, however small, is vitally important insofar as it impacts the final result.
A similar process, this time legislative, moved a step forward late last year when former President Barack Obama signed the Program Management Improvement and Accountability Act of 2015 (PMIAA). Among other things, the bipartisan measure creates a formal career path for project managers in the federal government as well as a standards-based program management policy.
"What this does is codify what is existing practice," said Larry Joseph, Faculty Director of Georgetown University's graduate program in Project Management.
A Big Impact
Codifying existing practices might sound like a relatively small step, but the big picture is huge, said Joseph, who has been witnessing—and pushing for—the increased professionalization and standardization of the practice for more than 30 years. And it puts a premium on the kind of training that Georgetown offers in its project management programs.
"The government is taking project management seriously, and Georgetown is providing the tools for being successful in that environment," Joseph said. "The federal government is saying, 'This is how you will management your projects.' That's the significance of the law."
Also, by codifying existing project management practices the government is shining a light on the many projects that do not follow these guidelines and the extra costs they incur as a result. According to the 2016 edition of Pulse of the Profession, a publication of the Project Management Institute, "$122 million is wasted for every $1 billion invested due to poor project performance, a 12 percent increase over last year." When "project management culture" is a high priority, the report said, 71 percent of projects meet their original goals and business intent, compared to just 52 percent when it is a low priority.
About eight years ago, information technology projects were especially vulnerable to problems, said Georgetown instructor Ramy Guirguis, who currently serves as Senior Information Technology Advisor at USAID. Because the technology was often new, managers "didn't have the chance to do the same projects hundreds of times, so they didn't know exactly what they would get."
A New Officer for OMB
The new federal guidelines, which will be developed in the near future, "will increase the interest in seeking a former education in project management," Guirguis said. "I would expect more interest going forward."
Along with creating standards and a career path for program managers, the law requires all federal agencies to have a designated project management officer. And it calls for a Deputy for Project and Portfolio Management in the Office of Management and Budget (OMB), which Joseph called "a significant development."
In addition to the Master of Professional Studies in Project Management, Georgetown offers a professional Certificate in Project Management designed to quickly bring stakeholders up to speed with industry best practices.
"I think Georgetown is in a unique position to offer high-quality project management programs that give students—regardless of their level within an organization—the tools, techniques, and skills to succeed in this environment," Joseph said. "That's what our degrees and certificates are all about."