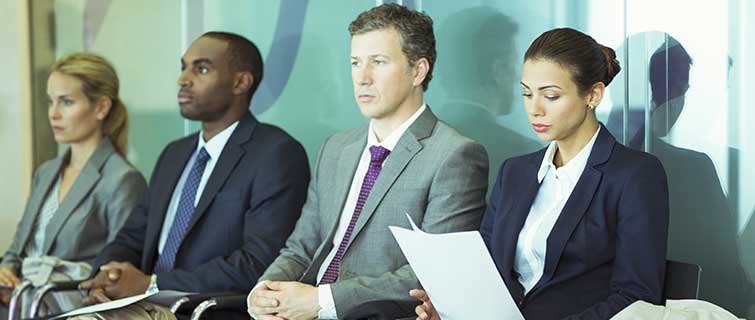 Any preparation you do for a job interview is time well spent. But doing the following five things before you take that phone screen or in-person interview will ensure that you stand out from the crowd.
Step 1: Research the Organization
Look for background information on the company to give you context for the questions you'll face in your interview. Knowing more about the organization will also help you determine if the job is a good fit for you at this stage in your career.
Check LinkedIn to see if you know anyone at the company. If so, reach out to them and meet up for coffee or schedule a quick call to find out what they think about the company and what types of work you can expect.
Visit the company's website to make sure you understand their mission statement and their core values.
Do a quick Google search of the company to find any recent news or press releases, and explore websites like Vault to get an overview of the organization's industry profile.
Step 2: Research the Position
Closely review the posted job description and compare the requirements to your skills and experience. Figuring out what aspects of the job would be most and least challenging will help you figure out your next steps.
Start by reviewing the qualifications for the position. Do you have the desired level of education and years of related experience, or do you appear slightly over- or under-qualified on paper? Is there any background reading you can do before the interview to show that you're working on developing additional specialized skills?
Look at the job responsibilities and outline the knowledge, skills, and abilities (KSAs) required to be successful in the role. Start thinking about examples from your previous work or educational experience that demonstrate these qualities.
Step 3: Practice Interviewing
There are many different types of interviews—phone screens, one-on-ones, lunch or dinner meetings, panel interviews, skills or case assessments, and even video interviews. Practicing the interview beforehand is the best way to make sure it goes smoothly.
Review common interview questions and answers to get an idea of what hiring managers are looking for. Write down and work on memorizing a few stories that demonstrate the key skills needed for this job and that showcase hard-to-measure qualities like judgment and teamwork. Whenever possible, quantify what you've done.
Conduct a practice interview in the same format as the real interview. Check in with your alma mater to see if you have access to practice interviews with a career counselor through alumni career services, or ask friends or colleagues to conduct a mock interview and offer feedback.
Step 4: Get Organized
Plan what to wear, what to bring, and how to get there.
What to wear: For most industries, a business formal outfit in neutral colors is the standard. However, if you work in a creative field like marketing or design, adding a bit of color or print to your interview outfit can help you stand out. If you're applying for a job in a more casual environment, such as a technology startup, try to find pictures of the staff on the company's website to see what kind of attire is appropriate.
What to bring: Generally, you should only bring the necessities to an interview—leave any large bags, laptops, coffee, or anything else that might be distracting at home. A padfolio with paper and pen, and a few extra copies of your resume, should be sufficient for most interviews. If you work in a creative field, you may also want to slip a few work samples into your briefcase.
How to get there: Confirm your interview time and location, and make sure to save the phone number and/or email address of the person scheduling your interview in case you get stuck in traffic. Look for alternative transportation options in case Metro lines stop running or your bus is running late.
Step 5: Plan Your Follow-up
Seal the deal with a killer follow-up.
Make a list of good questions. Most interviewers leave time at the end for questions from the applicant. If you're strategic, this is a chance to close the deal and prepare for success on the job. Write down some questions so you don't forget: Ask about the organization's culture, ask what success looks like for a person in this role, and, if you're feeling bold, ask about whether there are any KSAs the interviewer wishes you'd demonstrated. This is your chance to cover anything you might have missed.
Draft a thank you note. Unless you work in a very tradition-oriented industry, emailing a thank you note is the best approach because it ensures a speedy delivery. Before your interview, look for contact information for your interviewer(s). If you don't have it, make a note to ask for it at the end of your interview. Draft a short message (less than 200 words) restating why you want the job and how you'd contribute to the organization's success, and be ready to send that within 24 hours of your interview.
Learn more