Booming Hospitality Industry Faces Big Challenges in 2018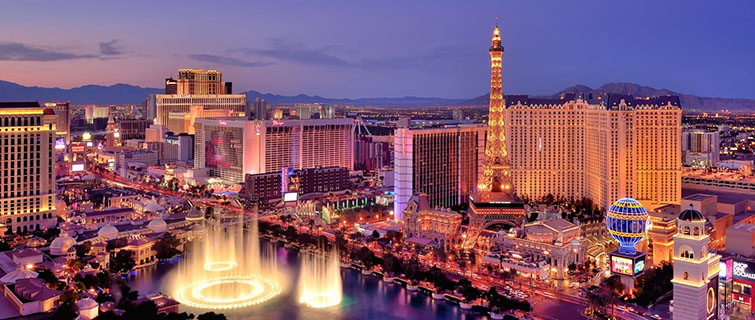 From dream vacations to fantasy cruises to those little weekend getaways we wish we could take more of, tourism evokes the language of escape—and with good reason. Whether we're going out of the country or just out to dinner, we all crave experiences that offer us a break from the "real world."
The travel and hospitality industries do indeed offer consumers an escape from the ordinary. But make no mistake: They are key drivers of the U.S. and world economies and, in that sense, very much of the real world. According to the U.S. Travel Association, the nation's travel industry is "the largest in the world with travelers spending an average of $2.7 billion per day," and analysts expect that number to grow in the new year.
In the same way, many of the real-world challenges that affected the larger society in 2017 also impacted the hospitality sector, said Erinn Tucker, Faculty Director for Georgetown University's graduate program in Global Hospitality Leadership, and they will remain significant in the coming year. These include sexual harassment, ethical issues surrounding tourism, and—in the wake of the attacks in Manchester, United Kingdom, and Las Vegas—hotel and event security.
Here, Tucker cites five trends she anticipates for 2018:
Technology: The healthy hotels movement has gone beyond fad, with guests able to use their cell phones to customize their rooms with the exact exercise equipment they want. Hilton's "Five Feet to Fitness" program—piloted at the Hilton McLean Tysons Corner in Virginia and the Parc55 in San Francisco—is just one example. No more sweating with strangers in hard-to-find exercise rooms; in the future, you will be able to do your weight training or cycling in your own room, whenever you want. "Guests want to be healthy," Tucker said, "but they also want private spaces."
Safety and Security: The May 22 bombing following an Ariana Grande concert in Manchester, and the October 1 shootings at a country music festival in Las Vegas virtually guaranteed that hotel and event security would be one of the top issues in 2018. After Las Vegas, ordinary people and experts alike were asking how a gunman was able to carry 10 suitcases loaded with weapons and ammunition to his 32nd floor suite at the Mandalay Bay Hotel without attracting the attention of hotel staff. While there has been discussion about scanning bags at hotels the way airports do for flights, Tucker said this is difficult in highly traveled hotel lobbies where people come and go at all hours.
More practical is training hotel staff to be more aware of suspicious behavior. For example, hotels need to have procedures in place for alerting management if a guest has refused maid service for two or more consecutive days. Hotels are also hiring more experts in crisis management, Tucker said.
Sexual Harassment: The high-profile scandals that surfaced in 2017 confirmed—if any confirmation were needed—that America has a problem with sexual harassment. Unfortunately, this is not news to the hotel and restaurant sector, which, because of various factors, can make employees especially vulnerable. These include: The star power of certain chefs, which can lead to an autocratic environment; the stress and extremely close quarters of restaurant and hotel work; the large number of low-level jobs held by women; and the misplaced notion that "the customer is always right." Tucker said Westin hotels has responded by equipping housekeepers with panic buttons should they be accosted while cleaning rooms.
"The culture of harassment within the industry is going to be at the forefront of concern in 2018," Tucker said.
Ethics and Social Responsibility: When it comes to tourism, can there be too much of a good thing? Some residents of highly visited places like Venice and Barcelona would say "yes," and in 2017 they took to the streets to protest the impact of over-tourism on their way of life. This is one of a host of ethical issues that the industry is addressing. In September, the United Nations World Tourism Organization (UNWTO) approved the UNWTO Framework Convention on Tourism Ethics. The exhaustive document acknowledges both the tremendous benefits that tourism confers on residents and visitors alike, as well as the problems it can create. Expect a lot more discussion of these issue in 2018.
"Bleisure": Bleisure travel isn't exactly new, but now we have a word for it, and the industry is becoming savvier about it how serves those travelers who want to combine business trips with a mini-vacation. Many bleisure travelers are millennials. Technology has helped them integrate various aspects of their lives, and, as a result, their personal and professional lives are less separate, Tucker said. They may be working harder than ever and taking fewer "traditional" vacations. So when their jobs take them out of town—and, even more so, out of country—they're looking to extend their stays.