Planning for Change: 5 Trends in Program & Portfolio Management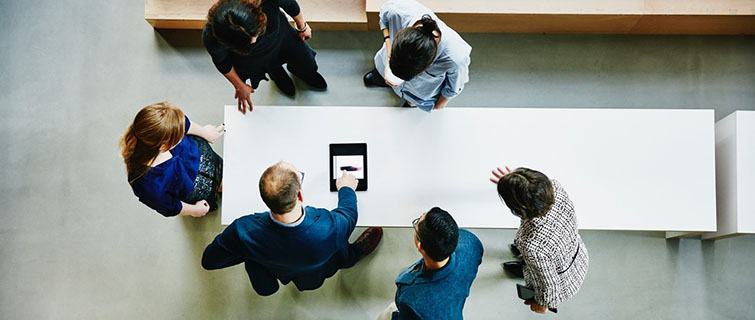 In 2018, constant organizational change will continue to be the norm for most businesses as they strive to stay ahead of the competition. In a recent Gartner study, "Survey Analysis: PPM Leadership in the Era of Digital Business Requires Speed, Change and Collaboration," 87 percent of responders agreed that the pace of change is increasing, and 89 percent agreed that cycle times in delivering change are getting faster.
These trends are already having an enormous impact on program and portfolio managers. Gone are the days when program and portfolio management (PPM) leaders could rely on traditional predictive models of management and governance, which seem remarkably resistant to change. What those linear models fail to take into account is that rapid, disruptive change is now a constant feature of today's business environment.
According to Gartner, for the past three years, organizations have witnessed change at an accelerating pace—which means that, to be successful, these organizations have had to embrace change themselves. The survey goes on to state that organizations' willingness to change has increased 73 percent since 2013, and their risk tolerance has risen nearly 47 percent.
Gartner calls all these developments "a perfect storm of change" and suggests that program and portfolio management leaders should focus on fostering collaboration, embracing risk, and delivering rapid results. Here's a few of the emerging trends they can look ahead to in 2018:
Agile Transformation and Adaptive PPM

Business agility—an organization's ability to adapt rapidly to internal and external changes—is what organizations are using to respond to increased competition, disruptive technologies, market shifts, new regulations, and compliance requirements in the current business environment. Increasingly, they are embracing lean and agile practices enterprise-wide as a way to increase responsiveness and deliver value faster.

Take the example of Capital One. Back in the '90s, it was smaller and nimbler than its competitors and could react faster to market demands. But as it grew to become one of the largest banks in the country, it lost some of that agility. So, starting back in 2010, it embarked on a transformational journey to become more responsive to customer and market needs by bringing IT development back in-house and building an agile workforce. At the program and portfolio level, it adopted the Scaled Agile Framework (SAFe) to coordinate multiple teams working on the same product at the same time and accelerate value flow to its customers.

Frameworks like SAFe allow organizations to change direction easily and respond to strategic changes in a tactical manner. These practices recognize that agile teams always work on the next most important item that will bring value to the organization. Portfolio management is adaptive in the sense that the portfolio of initiatives gets reprioritized constantly, based on the good feedback mechanisms and shorter planning horizons that agile processes provide.

Change Management and PPM

We will see a further integration of change management and program and portfolio management as changing market conditions, innovation, and cost pressure lead to complex and dynamic business environments. Portfolios, programs, and projects are becoming the main vehicles of effective organizational change. Change, such as a digital transformation, is part of an organization's strategic objectives set at the portfolio level. It is planned, implemented, and transitioned into business practices by programs and projects that produce benefits and, eventually, value for the organization.

Benefits Realization

An emerging trend in program and portfolio management is the collective process of identifying and managing business benefits, also known as benefits realization management (BRM). BRM is a powerful way to align projects, programs, and portfolios to an organization's overarching strategy. The Project Management Institute (PMI)reports that one in three organizations achieve high benefits realization maturity—a measure of an organization's ability to properly identify and plan expected benefits, track the realization of the benefits, and assure that actions are taken in order to guarantee that the resources to sustain the benefits are in place after realization.

Enterprise PMOs and Strategy Realization Offices

While most project management offices are still focused on supporting the delivery of projects and programs, collecting data, and providing information to enable decision-making, organizations are increasingly relying on Enterprise Project Management Offices (EPMOs) to deliver business value and achieve their strategic objectives. This expanded role of the next-generation PMO, also frequently referred as the Strategy Realization Office, includes driving project portfolio alignment to strategy, optimizing delivery of strategy, driving benefits realization, and managing talent.

PPM Tools

Increasing complexity in project, program, and portfolio management is expected to generate high demand for PPM solutions. Those solutions, in addition to strategic alignment, improved resource and financial management, and involvement on business initiatives, will help transform business execution and provide stakeholders with new ways to collaborate and get work done more productively and effectively. Cloud-based implementations will dominate the market. Other features to look for are the integration of social media with PPM platforms and better agile and responsive project management tools. Furthermore, the widespread adoption of agile will lead to the merging of new product development and PPM (NPD PPM), enabling organizations to drive innovation and new initiatives.