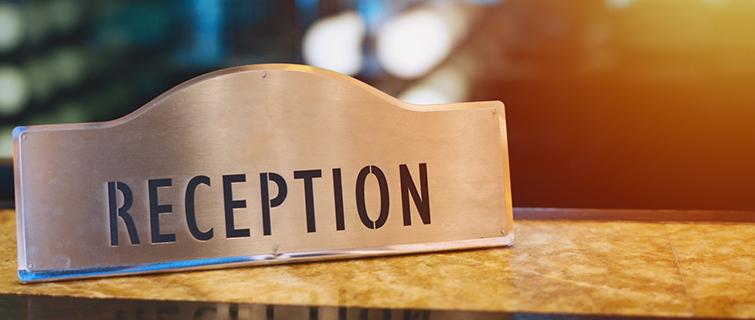 The Power of Human Interaction
Branded hotels boomed in the 19th century by the likes of hotelier moguls Conrad Hilton, Bill Marriott, and Kemmons Wilson. These great hotel entrepreneurs all had a similar mission: to get every hotel and every hotel employee to provide personable experiences for their guests.
In hotels, employees remember your name, continuously smile, hold the door for you, and create a plethora of other genuine experiences. These experiences make you feel wanted and loved. As human beings, we generally welcome these interactions with open arms because these experiences do not always occur in our everyday lives.
As we progress into the future, hotels need to continuously adapt to keep up with competitors and consumers. Technology is helping them do just that.
Technology Advances
Hotels are allocating an exorbitant amount of resources to keep up with evolving technology demands. Large hotel conglomerates like Hilton and Marriott are partnering with technology companies in an effort to find a competitive advantage.
Recently, Hilton opened the Innovation Gallery, an experiential showcase for cutting-edge product developments. The products in the gallery have been developed with companies across various industries, including big names such as IBM, LG, Amazon, and Tesla. Similarly, Marriott opened the M Beta at Charlotte Marriott City Center, an innovation lab that functions as the world's first hotel in "live beta." This hotel invites guests to test and give feedback in real time.
With the help of technology partnerships, hotels are beginning to implement some of these advances. Hotels are testing automated concierges, automated check-in stations, robot delivery service, infrared room detectors, entertainment on-tap, smart keys, and many other technological advances.
The Balancing Act
With that being said, these technological advances can go against the grain of fundamental customer service.
As hotels adapt to keep up with the demands of technology, they need to keep their core customer service fundamentals at the forefront. While technological advancements are attractive to hotel guests and enhance the customer experience, putting too much emphasis on these developments and bottom-line revenues could lead to hotels where human interaction is minimal.
Technological innovation is of course important and can improve guest experiences. But it cannot replace the feeling that comes from human interaction. It is difficult for artificial intelligence to make us feel loved or to give hotel guests genuine and personable experiences. Hotels need to strive to integrate technological advances while still upholding the tradition of creating authentic, human experiences for their guests.
Learn more