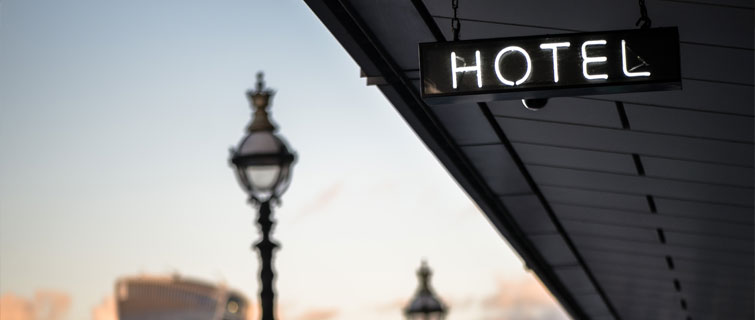 The first branded hotels were started in the 1900s by the likes of Conrad Hilton, Bill Marriott, and Kemmons Wilson. Today, there are expected to be over 1,000 different brands operated around the world.
Even with thousands of hotel brands, hotel companies are allocating vast resources to acquire existing brands or organically create new brands. These brand additions cater to new market segments that were not previously offered. We can see examples of this by looking at the Marriott-Starwood acquisition, where Marriott acquired 11 Starwood brands. In addition, Hilton has recently created three new brands called Motto, LXR, and Signia.
In light of these recent trends, the question on hospitality professionals' minds is whether or not all of these brand additions are positive or negative for the parties involved—the hotel company, the hotel owner, and the hotel guest. Here, we take a look at the pros and cons.
Positives of Increased Hotel Brands
Increase Synergies: The hotel company will have increased synergies that will help eliminate redundancies in labor, technology, and marketing. Ultimately, this will drive revenue for the hotel company through additional hotel openings and by catering to a larger consumer base.
Area of Protection Clauses: Hotel openings will increase because the hotel company and hotel owner will be able to enter markets they were previously not able to. Area of protection clauses often exist in a contract and deny certain hotel brands from entering a market space. Generally, however, new hotel brands would be outside of these contracted clauses.
New Clientele: Bringing in new hotel brands will help a hotel company cater to a different consumer and therefore make the company more competitive overall.
Growth Opportunities: Hotel owners will see reduced ownership fees and more growth opportunities. Hotel companies with increasing brand size will have fewer expenses generated from applicable synergies; this will lead to reduced ownership fees.
Loyalty Programs: Hotel guests will find loyalty programs more attractive, having more freedom to earn and spend loyalty points in more places and with more hotel brands. And having access to more hotel brands ensures a guest always has a place to stay whether he or she is traveling for work, with family, or with friends.
Negatives of Increased Hotel Brands
Market Saturation: Increasing the number of hotel brands could cause market saturation, which arises when the volume of a product or service in a marketplace has been maximized. Hotel companies could struggle to generate adequate fees, maintain hotel agreements, and satisfy hotel owners and guests. Hotel owners could struggle to make profits, and in turn could look to transition into other profitable sectors of real estate.
Brand Proliferation: A larger negative that could arise is brand proliferation, which occurs when a company creates and markets new brands that are slight variations of the same product. Hotel companies could struggle to make the new brand distinctive from their other brands, and therefore confuse the customer. Hotel owners could see negatives as a result of increased competition from external hotel companies and the internal hotel company's brands. Additionally, this would reduce bargaining power from hotel owners in terms of area of protection clauses, fee structures, and other hotel owner concessions.
Buying and creating new brands is the trending business model for most prominent hotel companies. With that being said, it is important to note the possible positive and negative implications for hotel companies, hotel owners, and hotel guests. All three parties need each other to thrive in the hospitality business and it is important for all parties involved to be cognizant of each other's needs.
Learn more